Natural face washes are always better than artificial ones. We have listed the best natural face washes that are sure to gift you glowing skin. Are you looking for the best natural face washes? Then you are at the right place. Say goodbye to harmful toxins and chemicals with the help of natural and organic face washes listed below.
Best Natural Face Washes
1. Burt's Bees Brightening Daily Facial Cleanser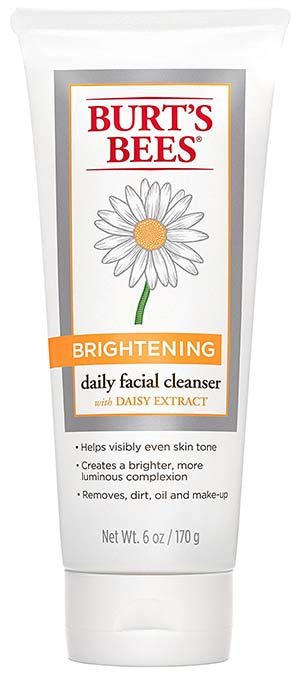 This product is from Burt's Bees who are the pioneers when it comes to natural products. It will give you a more luminous and brighter complexion. It is very useful in combating makeup oil and dirt as well. It is also very helpful in keeping the skin tone even as it is infused with daisy extract. Burt's Bees Brightening daily facial cleanser is dermatologically tested and is allergy tested. To gift your skin a more even complexion and brightness naturally, this daily cleanser is perfect.
2. Basis Cleaner Clean Face Wash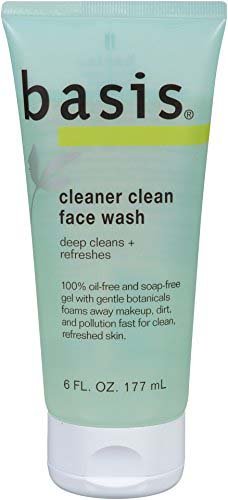 This product from Basis is 100% soap free and oil free. It helps in combating makeup and dirt. It also contains gentle botanicals that will give you refreshed and clean skin. Purifying lemongrass, soothing chamomile and refreshing mint present in this face wash will keep your skin glowing. Moreover, the product is perfect for normal to oily skin.
3. Dr. Hauschka Cleansing Cream
This is the best organic face wash or cleansing cream available in the market. If you are worried about the toxins in the skin care products, then Dr. Hauschka products are worth considering. It is free of chemicals and is completely organic. It contains extracts of chamomile, St. John's wort, calendula, and anthyllis. It is perfect for combination skin, dry skin, and aging skin.
4. Burt's Bees Natural Acne Solutions Purifying Gel Cleanser

This the best face wash from Burt's Bees and is clinically proven to combat acne-causing bacteria, impurities, and excess oil without drying or irritating the skin. The product contains salicylic acid which is derived naturally from the rare willow bark extract. It will penetrate your skin pores and will prevent breakouts and reduce acne. The beetroot extract and primrose extract present in the product can gift you healthy looking and natural skin.
5. Be Natural Organics Gentle Foaming Facial Cleanser
This product is perfect for all skin types. It is gentle, powerful and possesses remarkable rejuvenating properties. It contains seaweed, rosehip seed, and essential oils to nourish your skin every time you use the product. It will provide nutrients, hydrate the skin and will smell wonderful.
6. Burt's Bees Sensitive Facial Cleanser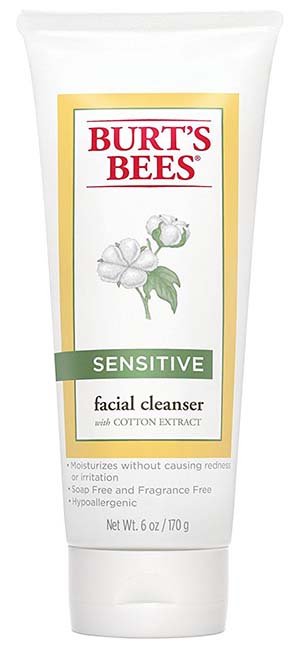 This product is soap free and is a perfect face wash for sensitive skin. It is proven to moisturize skin while gently cleansing oil, dirt, and makeup without causing redness or drying. It is formulated with a unique ingredient which is cotton extract. It can help in sustaining moisture which will assist in shielding the skin against harsh soaps. It also contains aloe and rice extracts which can soothe your skin. It is hypoallergenic, fragrance-free, dermatologist tested and allergy tested.
7. Keys Care Island Rx Therapeutic Foaming Facial Cleanser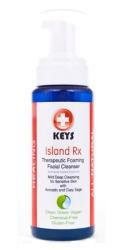 This face wash was developed for using on the sensitive skin. The product can be utilized directly on damp skin. The product is formulated with the help of a 300-year-old castile soap formula. It contains the antioxidant properties of glacier water and is nourished with softening oils like jojoba and avocado. The product also contains aloe vera. It is reported the product will be able to combat acne, skin allergies, psoriasis, eczema, and dermatitis.
8. Desert Essence Thoroughly Clean Face Wash
The product is very popular among the reviewers. It is a gentle face wash that leaves your skin smooth and silky. It contains organic tea tree oil which is a natural antiseptic. Organic Tea Tree Oil can also help in cleansing the skin without making it dry or tight.
Other ingredients are Hawaiian white ginger, goldenseal, and chamomile oil. In short, the product can increase the radiance, clarity, and texture of the skin.
9. Planet Botanicals Face Wash Kigelia With Avocado And Lemon Tea Tree
This is a gentle and nondrying face cleanser which can be considered suitable for all the skin types. It is infused with organic lemon, and cape rose essential oil. But the ingredient that makes the difference is Kigelia Africana. When combined with olive and jojoba oils, it can leave your skin hydrated and refreshed. The extracts from Kigelia tree have been used in Africa for centuries for its anti-inflammatory and skin firming properties. It also contains rosehip oil and avocado oil.
10. Jack Black Pure Clean Daily Facial Cleanser

This is the only product in this list of face washes that is specially formulated for men. It cleanses your skin and is effective at removing oil and dirt which are present deep down in your skin. This face wash is also perfect for preparing your skin for a shave. In short, Jack Black stands out from other men's face washes as it is mostly natural.
11. Burt's Bees Orange Essence Facial Cleanser

This is the perfect product to brighten up your day. This cleanser is gentle, sulfate free and is infused with soap bark extract and orange oil. These ingredients are gentle on the skin and will remove makeup, dirt and other impurities. The product is 99% natural and also contains vegetable-based glycerin, aloe, oat oil and olive oil. It can be rinsed quickly and will make your skin feel more healthy and beautiful, naturally!
Final Thoughts
The products listed above are the best natural face washes. These natural face cleansers are sure to help you in combating common skin problems. Make sure that the natural facial cleanser you choose is ideal for your skin type. If you are not a fan of over the counter all natural face washes, then you can try homemade facial cleansers and DIY face washes.