Pixi by Petra is an iconic international brand which boasts many crowd favorites in both skincare and makeup within their range – a feat not achieved by many. Pixi is an affordable brand that is easily recognised by its pale green packaging, but don't be fooled by their soft, whimsical branding, their skincare really packs a punch and the colour cosmetics are of the highest quality. And while I have tried quite a number of Pixi products, I've hardly even made a dent in the huge range, but these are my Pixi picks so far…
Review Pixi Glow Tonic
Surely this peachy coloured wonder needs no introduction. Loved by professionals and consumers alike, this cult classic is a staple in bathrooms worldwide. This Glycolic based toner refreshes, renews, balances and soothes the skin leaving it brighter and more refined. This magic juice is suitable for most skin tones and is even gentle enough to use on sensitive skin.
For me personally, Glow Tonic has really helped ease congestion through my t-zone, it has lifted pigmentation and makes my complexion plump and bright.
Review Pixi Milky Hydrating Mist
This is such a lovely hydrating mist. I use this under makeup, on-top of makeup and on bare skin throughout the day, to give my skin a little drink. I particularly like using the Hydrating mist under sheet masks and clay masks to give my skin just that little bit of extra moisture.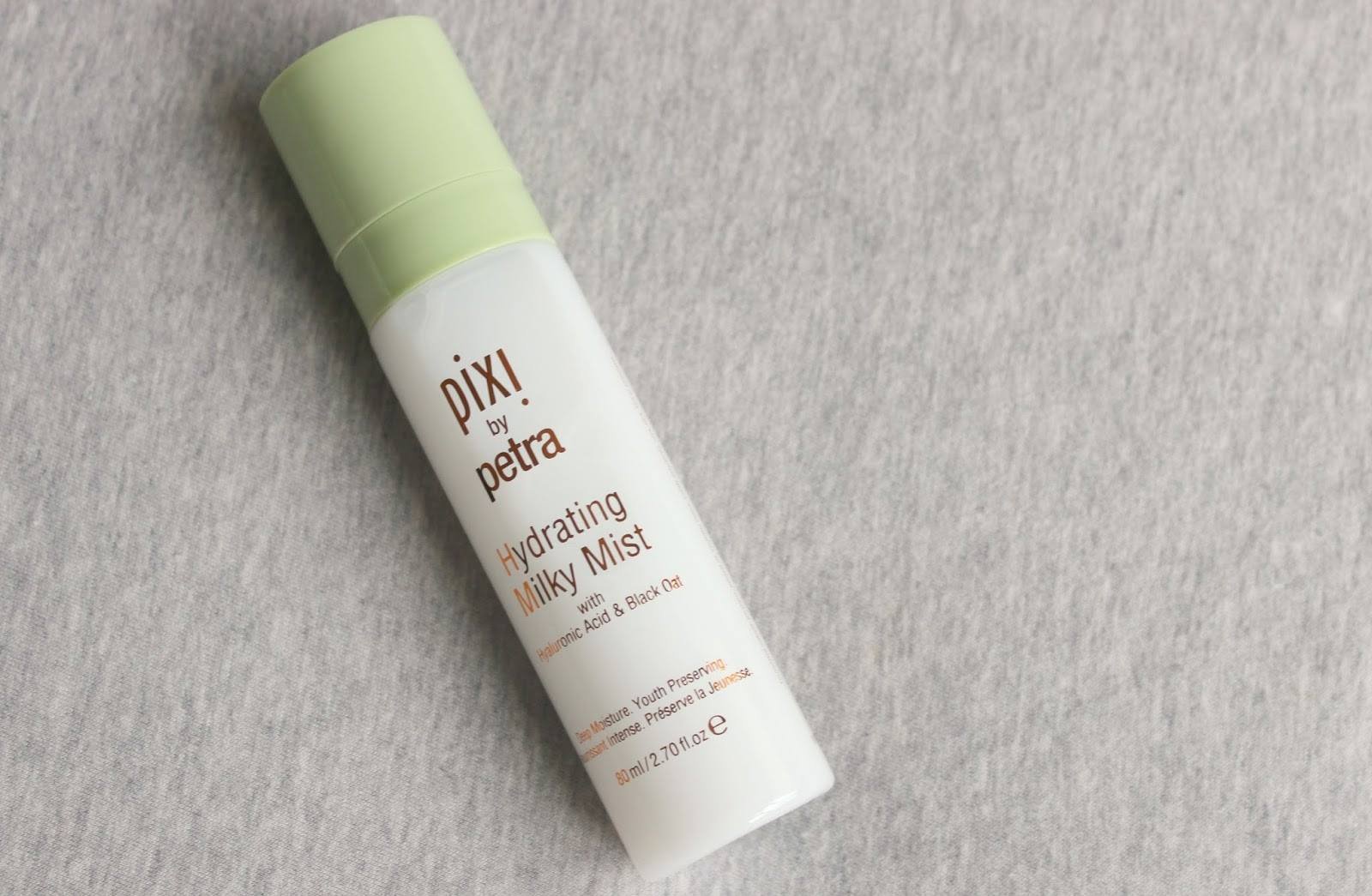 It is so lightweight and absorbs into my skin really quickly. It smells lovely but it isn't overpowering and I find that the mist is super fine and evenly delivers the product which is a huge bonus.
Reivew Pixi Rose Flash Balm
This sweet smelling balm is an interesting product. It is marketed as an 'instant skin booster' and can be used as a primer, mask or moisturiser. It targets lack-lustre skin, instantly reviving, hydrating and ridding the skin of signs of fatigue.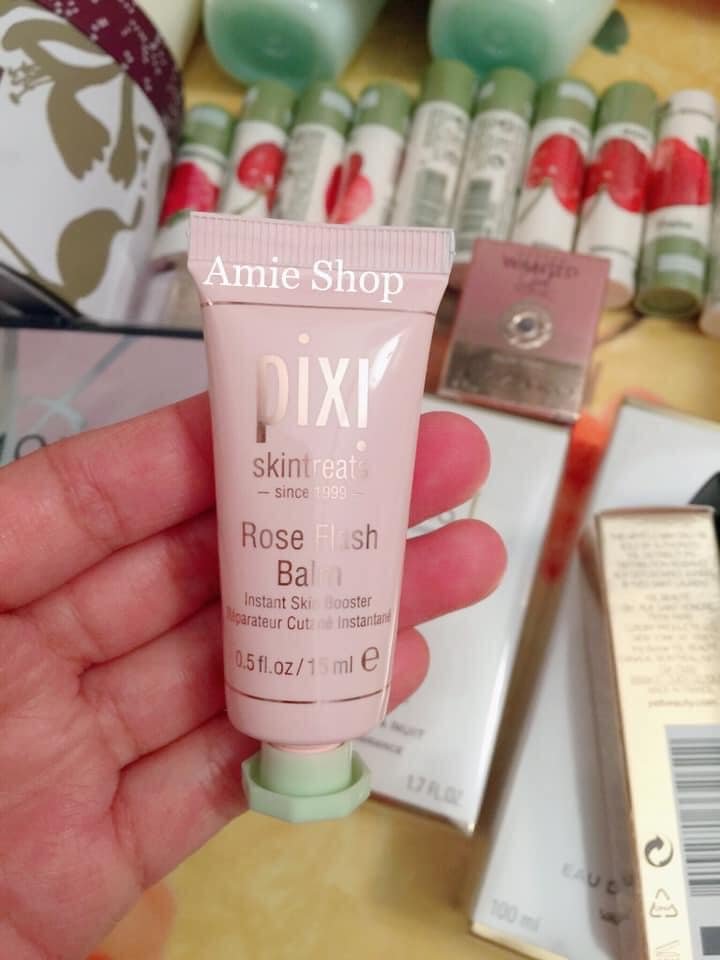 I have been using this as a primer and I have fallen head over heels in love. The balm sinks into my skin effortlessly and leaves it oh-so happy.  Makeup applies smoothly over the top and it really seems to make my complexion glow with health.
Review MatteLast Liquid Lipsticks
The Pixi Mattelast lipsticks are really lovely. They have a light consistency that dries down so comfortably that you'll forget you are wearing any lipsticks. They don't dry out my lips and the range of beautiful rosey hued nudes are just my jam. Cannot fault these little babies, and they are one of my favourite daily lip products. Matte Beige is my go-to.
Review Pixi Palettes
As far as Pixi's palettes go, it really is difficult to choose between their huge collection of high-quality eye and face palettes. Having recently collaborated with a handful of influencers (#pixipretties), they have released a number of swoon-worthy products.
My Pixi picks would be the Weylie Hoang eyeshadows and the Cafe Con Dolce multi-use palette. Both palettes boast beautiful formulas and shades but have a multitude of uses. The Weylie eye palette is ideal for travel, as it is small and compact. It contains mid and deep warm shades as well as a few light shimmery shades for good measure. Cafe Con Dolce is a beautiful palette full of soft luminous shades that can be used on the eye or cheek. This cream to powder formula is heavenly and can be diffuser out or built up for a super glow finish.
Have you jumped on the my Pixi by Petra bandwagon? What are your faves?
*DISCLAIMER – Although these products were provided for my consideration, all views and opinions are 100% honest and my own. No sponsorship or money has been provided for my review. All discount codes are not affiliated unless specifically stated. All opinions are based purely on my own experiences. I try my hardest to provide my readers with accurate information, but I am not by any means a professional, nor am I an expert. Please do not confuse my opinions with professional advice.