Hi Beauties, You would have seen the Dior Backstage range popping up all over your feed. It's not to be mistaken with their existing Dior makeup range, Dior Backstage is a whole new range on its own. The Dior Backstage range originates behind the scenes at its runway shows, and now enables you to recreate their looks at home.
When I was at the Sephora Showcase I was introduced to the Dior Backstage range and impressed with everything that was used on my face. Namely their Dior Backstage Contour Palette which I was lucky enough to take home and trial.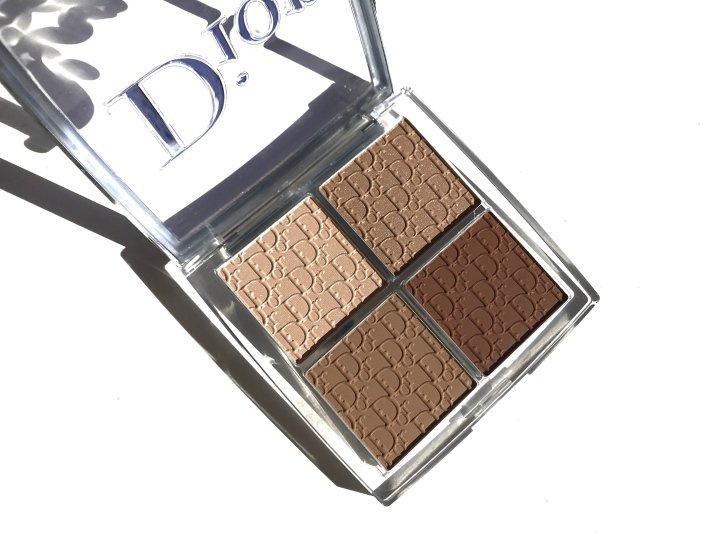 About the Dior Backstage Contour Palette:
Retails for $76 AUD or $45 USD and available exclusively to Sephora.
One universal palette, featuring: two beige and bronze highlighting powders and two matte sculpting powders.
Its great that they have both a lighter and darker contour shade as you can create the perfect shade for you by layering and mixing the shades.
Personally the highlighting shades don't have enough punch for me. Below I'm wearing the highlighting shades and as you can see its very subtle.
With the contour shades I find they're not that pigmented. To be honest that doesn't really bother me, as I prefer to start off lightly and build up the intensity which can be done with these shades.
I find the darker contour shade comes across quite warm and orange on me. In the palette it doesn't look orange at all, but just be careful when applying to the face.
The shades blend beautifully and are buildable.
While it's a gorgeous palette, I don't think its a must have. I was so excited to try this contour kit, but to be honest I don't seem to get drawn to it because I'm not that impressed with it. I've heard mixed reviews with this palette, so if you really want to try it go for it. But if you're on the fence, I suggest saving your money for something else in the Dior Backstage range.