Jmeelab is relatively new in the market. Not many people have used or heard about it. I am honoured to be sent these gorgeous products from Dr. Jmeelab by Hi Charis several months. I posted my thoughts on the Instagram and now I want to talk about them in greater details here.
There are four products that they sent me in total. I will review the sheet mask separately. Today, we are gonna look at the core items below:
Dr. Jmeelab Frozen Jelly and Capsule Mist
Dr. Jmeelab Proteo Ampoule
Dr. Jmeelab Madeca Intensive Calming Gel
Dr. Jmeel
ab Frozen J
elly and Cap
sule M
ist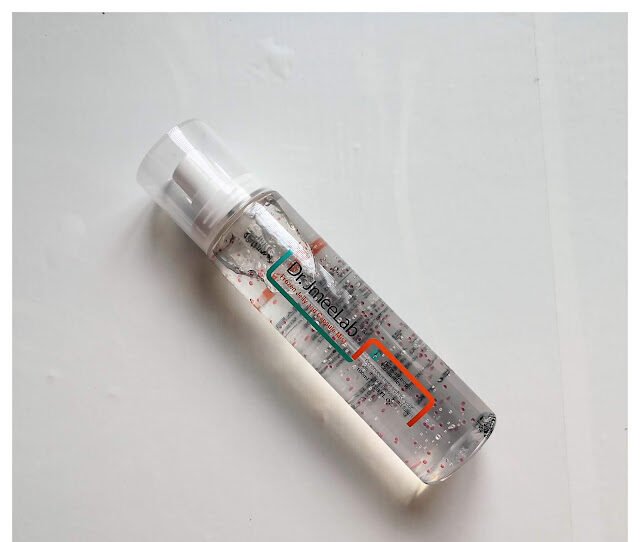 This is a unique gel-to-mist that can soothe and moisturize your skin. It is meant for drier and sensitive skin. I tried it for myself and I did not like it that much, so I gave it to my husband who enjoys using mist toner. However, he finds that this Capsule Mist will blend with the sebum on his face and make his skin oilier and nasty. It also gives him more breakouts and blackheads. His skin will smell weird after several hours, reminding him of how his scalp will smell like if left unwashed for 2-3 days. So gross!
Dr. Jmeelab claims that this mist is made of ten Jeju botanical extracts. Among which, centella asiatica, chrysanthemum flower, aloe vera, green tea, and so on are the very good soothing and anti-oxidizing powerhouses. And the unique gel-to-mist texture also makes it particularly appealing for some people, especially drier skin who wants a quick mist toner for the go.
In short, an interesting mist toner for drier skin types. Skip this if you have oily skin or combination skin.
Now comes the pricier, and more nutrient-dense Dr. Jmeelab Proteo Ampoule.
Dr. Jmeel
ab P
roteo A
mpo
ule
Again, I think this will work best for drier skin. If you follow my blog, you will know that I hate Belif Numero 10 Essence when I first use it, and then slowly learn to appreciate it as I use it for longer, because Numero 10 Essence feels rich, viscous and thick on my skin. The same goes for this Proteo Ampoule. It is lightweight for sure, but you will feel that the Ampoule just sits on your skin, and forms a tacky seal on top of it, if you don't apply it on a damp face. It is that moisturizing.
The ingredients are fancy too, with proteoglycan extracted from salmon's nose (think of collagen and more collagen) to intensely moisturize your skin. Proteoglycan is a skin's natural moisturizing factors that are already in our body to support a healthy skin structure. As such, supplying your skin with a good amount of it is believed to help in wound healing, moisturizing and even skin elasticity improving. In addition, hyaluronic acid is also included here for better moisturization, and allantoin for some extra soothing effect.
In short, I think this is a great product, especially for aging and drier skin. I am gonna give this to my mom so that she can reap the benefits from it. I will keep you guys updated about her thoughts on the products.
Dr. Jmeel
ab Mad
eca Intens
ive Calm
ing Gel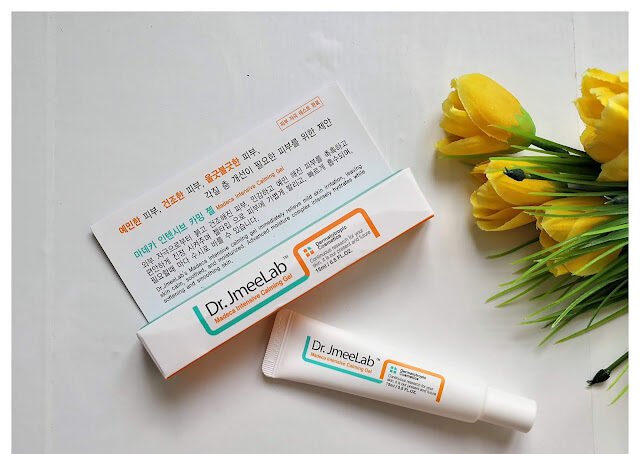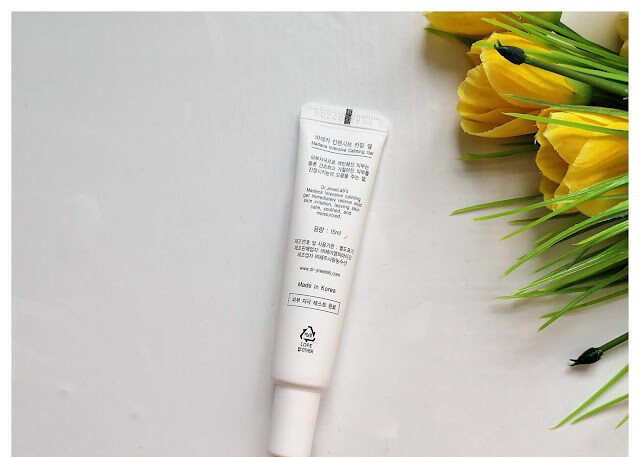 My favourite gotta be this calming gel from Dr. Jmeelab. It is, in my opinion, better than Innisfree Cica Balm.
The texture is so lightweight and airy. It blends well into your skin. The botanical extracts inside like panthenol, madecassoside, asiaticoside, centella asiatica, chrysanthemum flower, aloe vera, green tea, and so on are powerful calming and soothing ingredients. Sea water is a great source of minerals and lightweight hydration. The formula looks great overall.
I enjoy this calming gel a lot. It calms my acne and redness a lot, especially hormonal breakouts that are usually painful and hard to calm. It helps the healing process a lot faster, especially if I am using it together with Cosrx Acne Patches. Overall a very well-made and useful lightweight calming gel.
CONCL
USIO
N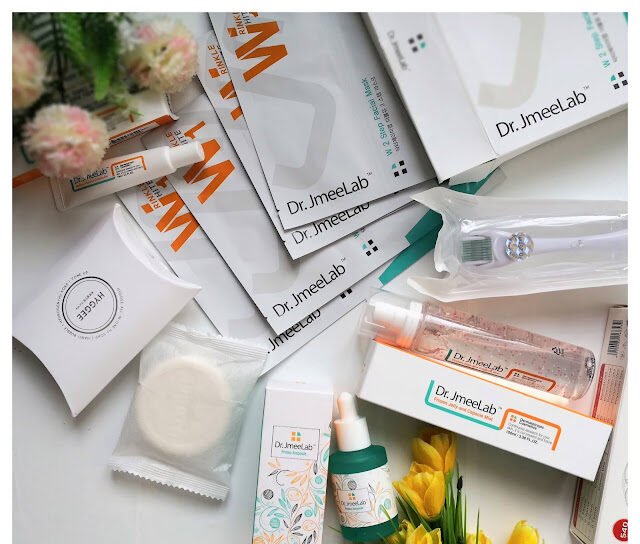 I think Dr. Jmeelab does produce decent products in this overcrowded beauty industry. They need to stay competitive, but it seems like most ingredients have been utilized by other brands, so they are catching up by coming out with gel-to-mist, proteoglycan ampoule, and a super lightweight calming gel. It is great to see that brands keep innovating, as it will benefit us as consumers in the end.
Out of all the Dr. Jmeelab products that I have tried, my favourite is the Madeca Intensive Calming Gel, which is definitely the best calming gel that I have ever tried. Its lightweight texture is a bonus to top it all up too. I think the Proteo Ampoule is nice but find it too rich for my liking, so I am giving it to my mom. As for the mist, I think I have to say that both myself and my husband are really not a fan so we will give that a pass.
I hope you find my review helpful. I will see you in my next post Review: Missha Safe Block Airy Sun Water SPF50+ PA++++!