Hello beauties, I think it's fair to say we're all about dat glow (without wanting to look oily), am I right? Well if you love some glow, than you would have already seen the Cover FX Custom Enhancer Drops. When these first came out we all went crazy for them. I held off, mainly because of the price tag. Fast forward a couple of months and there's a few dupes on the market. One of the most affordable being the Australis Liquid Strobe Illuminating Drops. But are they actually a dupe? Here's my comparison of the two x
Review about the Cover FX Custom Enhancer Drops
Retails for $62 AUD
Now available in 7 shades, ranging from gold, silver, bronze and lilac
These are extremely pigmented and you only need a few drops
You can mix them in your moisturiser, primer or foundation for some added luminosity or layer on top of your makeup as a highlighter
The dropper is great, it's so easy to use. It's very liquidy so it not difficult to control
With the below photo, I am wearing the shade Moonstone. It looks more copper and gold in the packaging but comes out more neutral on the skin
I find you only need one drop in total for both cheekbones
In terms of the finish, its more on the metallic side which I love!
I apply the drops onto the tops of my cheekbones and blend out with a damp Beauty Blender
I've tried mixing in one drop with my foundation and it provides the most luminous glow without making look or feel oily! Its a tad on the shimmer side, only if you look really closely. I feel if I were to add any more drops I would end up looking like a disco ball. Moderation is key when mixing with foundations x
Here's a comparison of both of the drops, as you can see the finish is very different.
Review the Australis Liquid Strobe Illuminating Drops
Retails for $19.95 AUD
Available in 2 shades, gold and pink
Like the Cover FX drops, you can mix with your base products or layer on top of your makeup
I have the shade pink, but personally I feel it's a bit more on the silver side- not a negative, if anything I'm actually happier it's not too pink
The dropper is easy to use, but because it's a thick texture, overtime the bottle opening is going to get gluggy
I find one drop for each cheekbone provides a beauty glossy/ wet look as opposed to a highlighted look
I apply the drops onto the tops of my cheekbones and blend out with a damp Beauty Blender
You can set the drops with some powder highlight or leave as it for a glossy look, however it's a bit sticky if it's not set with powder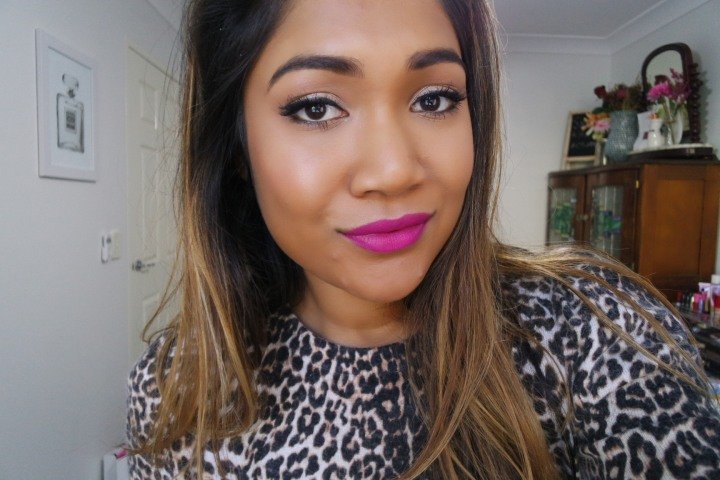 As you can see they are quite different. While I don't think the Australis drops are a dupe for the Cover FX ones, I do think the Australis ones are still pretty darn good. Personally I prefer the finish of the Cover FX ones, but again that's just personal preference. I prefer the Cover FX drops because of the texture and the finish, I love that they look more metallic. Have you tried these illuminating drops? What's your thoughts?