Hi guys, today I will review Some by Mi AHA BHA PHA 30 Days Miracle Toner and Cream. The miraculous thing about Some by Mi is how it manages to attract tens and thousands of fans with its "30-days miracle" claim. People are falling into it after watching the 30-days review video. After all, who doesn't want a product that claim to give you results after just 30 days of using? Plus, the price is not expensive either!
The marketing of this product is good, because even I was attracted to trying it out on my husband after watching the review. I bought the cleansing soap and serum for my husband after some research, but both didn't work well on him.
Fortunate for Some by Mi because I was sent the more popular toner and cream by ippuni who is also the official distributor of Some by Mi in Malaysia 3 months ago. And it was these two products that brought back my faith on Some by Mi. I put my husband on a 3-months trial with these Some by Mi products and below are our findings.
Review Some by Mi AHA BHA PHA 30 Days Miracle Toner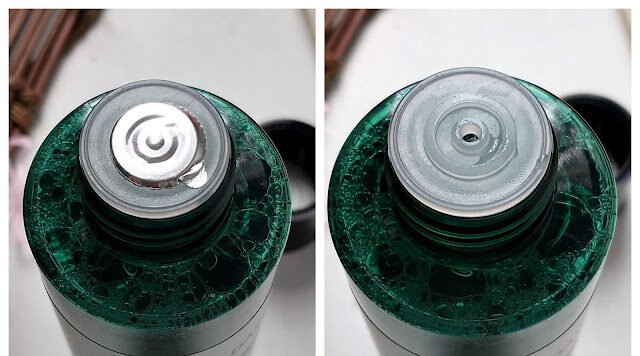 Some by Mi Miracle Toner is basically an exfoliating toner that can remove the dirt and grimes trapped within your pores. It is made of chemical exfoliants like AHA, BHA, and PHA, as well as the acne-calming tea tree extract.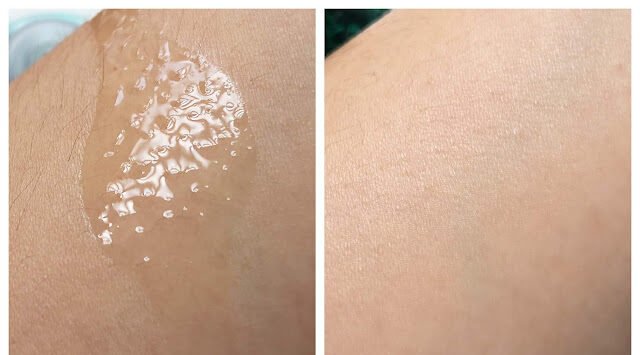 The toner is a lightweight and watery liquid that feels refreshing and cooling on the skin. It gets absorbed easily into the skin without any stickiness or greasiness on the skin.
[INGREDIENTS ANALYSIS] Water, Butylene Glycol, Dipropylene Glycol, Glycerin, Niacinamide, Melaleuca Alternifolia (Tea Tree) Leaf Extract, Polyglyceryl-4 Caprate, Carica Papaya (Papaya) Fruit Extract, Lens Esculenta (Lentil) Seed Extract, Hamamelis Virginiana (Witch Hazel) Extract, Nelumbo Nucifera Flower Extract, Swiftlet Nest Extract, Sodium Hyaluronate, Fructan, Allantoin, Adenosine, Hydroxyethyl Urea, Xylitol, Salicylic Acid, Lactobionic Acid, Citric Acid, Sodium Citrate, 1,2-Hexanediol, Pentylene Glycol, Caprylyl Glycol, Benzyl Glycol, Ethylhexylglycerin, Ethyl Hexanediol, Raspberry Ketone, Phenoxyethanol, Mentha Piperita (Peppermint) Oil
The main ingredients here are:
Niacinamide – Vitamin B3 that can reduce dark spots and improve the elasticity of your skin.
Tea tree extract – a botanical extract known for its anti-inflammatory and acne-calming properties.
Papaya fruit extract – a naturally derived AHA that helps to reduce flakiness and improve the cellular renewal of your skin, thus making it appears brighter and smoother over time.
Lentil seed extract – a botanical extract that is found to have pores-reducing benefit.
Salicylic acid – a type of BHA that helps to dissolve blackheads and excessive sebum within your pores and by doing so reduce inflammation and acne
Lactobionic acid – a type of PHA that is gentler than AHA but is equally effective at making your skin smoother and brighter over time
Others are mainly botanical extracts with anti-inflammatory and anti-oxidizing benefits. A tiny bit of peppermint oil is also added to give you a refreshing sensation.
If you are looking at the ingredients, this definitely looks promising because it has all the essentials needed for a smoother, less-clogged, and functional skin. It also contains excellent anti-inflammatory to ease out any irritation that might be resulted from the exfoliating ingredients.
However, ingredients could be deceiving as we don't know the ratio. The main ingredient remains water. And active ingredients require a certain pH and concentration to work optimally. Otherwise, no point putting them on the skin, right? The pH of this toner is around 5.0 but I am not sure about the % of AHA, BHA, and PHA here.
Below are the before vs. after pictures of my husband after using this toner.
before vs. after
His skin is less prone to acne and breakouts. But no changes to his pore size and blackheads.
His skin is less oily but no changes to his pores size and blackheads occurrence sighted.
I interviewed him for his thoughts after using this toner. He said he likes how the toner feels cooling and refreshing on the skin. It is not drying or irritating at all, but not as hydrating as he wants it to be. His acne is significantly reduced after using this toner, but his blackheads remain rampant as it were before.
Now, let's look at the cream:
Review Some by Mi AHA BHA PHA 30 Days Miracle Cream
This is a lightweight gel cream that is formulated by 70.78% centella asiatica extract, 10,000ppm tea tree extract, BHA, PHA as well as various soothing ingredients.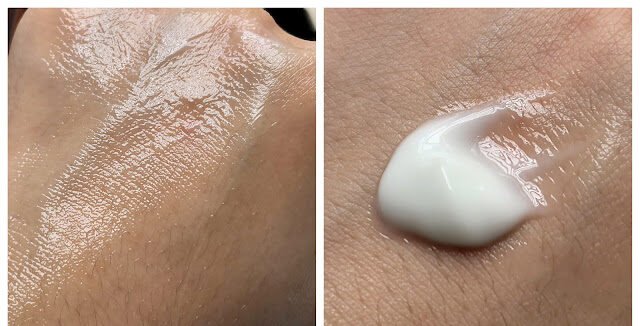 The absorption is fast, and it will not leave any greasiness on the skin. My husband who detests anything sticky finds this wonderful. He prefers this over Laneige Homme Active Water Cream. However, he finds this slightly heavier than iUnik centella asiatica gel cream.
[INGREDIENTS ANALYSIS] Centella Asiatica Extract (70.78%), Dipropylene Glycol, Glycerin, Water, Niacinamide, Caprylic/Capric Triglyceride, Cetyl Ethylhexanoate, Melaleuca Alternifolia (Tea Tree) Leaf Extract(10,000ppm), Cholesteryl/Behenyl/Octyldodecyl Lauroyl Glutamate, Melia Azadirachta Leaf Extract, Melia Azadirachta Flower Extract, Coccinia Indica Fruit Extract, Solanum Melongena (Eggplant) Fruit Extract, Aloe Barbadensis Flower Extract, Ocimum Sanctum Leaf Extract, Curcuma Longa (Turmeric) Root Extract, Corallina Officinalis Extract, Calendula Officinalis Flower Extract, Camellia Sinensis Leaf Extract, Lavandula Angustifolia (Lavender) Extract, Rosmarinus Officinalis (Rosemary) Extract, Origanum Vulgare Flower/Leaf/Stem Extract, Thymus Vulgaris (Thyme) Extract, Fructan, Albatrellus Ovinus Extract, Salix Alba (Willow) Bark Extract, Enantia Chlorantha Bark Extract, Lens Esculenta (Lentil) Seed Extract, Hamamelis Virginiana (Witch Hazel) Extract, Houttuynia Cordata Extract, Coptis Japonica Extract, Saccharide Isomerate, Sodium Hyaluronate, Butylene Glycol, Propanediol, Betaine, Allantoin, Madecassoside, Madecassic Acid, Asiaticoside, Asiatic Acid, Adenosine, Ceramide NP, Oleanolic Acid, Capryloyl Salicylic Acid(100ppm), Inulin Lauryl Carbamate, Polyglyceryl-3 Methylglucose Distearate, Cetearyl Glucoside, Sorbitan Olivate, Cetearyl Alcohol, Lactobionic Acid(100ppm), Citric Acid(11ppm), Ammonium Acryloyldimethyltaurate/VP Copolymer, 1,2-Hexanediol, Benzyl Glycol, Ethylhexylglycerin, Raspberry Ketone, Disodium EDTA, Citrus Aurantium Dulcis (Orange) Oil
As you can see, this is loaded with natural BHA like willow bark extract, 100ppm of capryloyl salicylic acid, 100ppm of PHA, as well as various cica extracts.
This compliments the toner well if you ask me, but may not work as effectively if using on its own as the BHA and PHA here are not in the right pH to do its magic. It will work well for all skin types including oily skin though.
Conclusion
It seems that this toner and cream aren't as miraculous as they claim to be. BUT… out of many chemical exfoliants, and even SK-II Essence that I have tried, none are truly miraculous though so I don't want to be too harsh on a toner and cream that only costs me less than RM100.
Although they are not as miraculous as they market themselves to be, they are not completely useless though. Tea tree extract is a good ingredient to have for most acne-prone skin. It calms and reduces skin inflammation that causes acne. AHA, BHA, and PHA are generally not advised to be used together, especially for sensitive skin so I believe the concentration here is not very high as my husband did not experience any tingling that he experienced from Cosrx AHA and BHA products. But this will also make the products work less as fast compared to other AHA and BHA products.
In short, these AHA BHA PHA 30 Days Miracle Toner and Cream from Some by Mi did help to reduce blackouts and oiliness on my husband's skin. However, it doesn't seem to do much on his blackheads, skin tone and pores size. I think the results have more to do with the tea tree extract than the AHA, BHA, and PHA.
Finally, a piece of advise. DO USE A SUNSCREEN if you were to use any chemical exfoliant. My husband doesn't use any, but he doesn't experience the burning sensation or flakiness he got from using Cosrx BHA without sunscreen, hence I believe the AHA, BHA and PHA contents here are minimal to cause any real impacts, even without wearing sunscreen, as these chemical exfoliants will make your skin vulnerable to UV rays hence it is not worth the effort trying to smooth your skin while ended up getting it hurt in the end.
Read more: Review: Dr. Jmeelab Frozen Jelly and Capsule Mist, Proteo Ampoule, and Madeca Intensive Calming Gel