Hello beauties, We all know the hype around the new Frank Body Shimmer Scrub. 50,000 people were on the waitlist which is pretty cray for a body scrub. While I wasn't on the waitlist I picked up two a couple of days after it was released.
I picked it up because I'm a beauty blogger and need to try everything and who doesn't want a bit of shimmer?
About the Frank Body Shimmer Scrub
Retails for $19.99 and available online from their website with free shipping or from Mecca
This scrub is a sugar based coffee scrub with of course the very special glow dust
It also contains all awesome hydrating ingredients such as, grapeseed oil and vitamin E
Review Frank Body Shimmer Scrub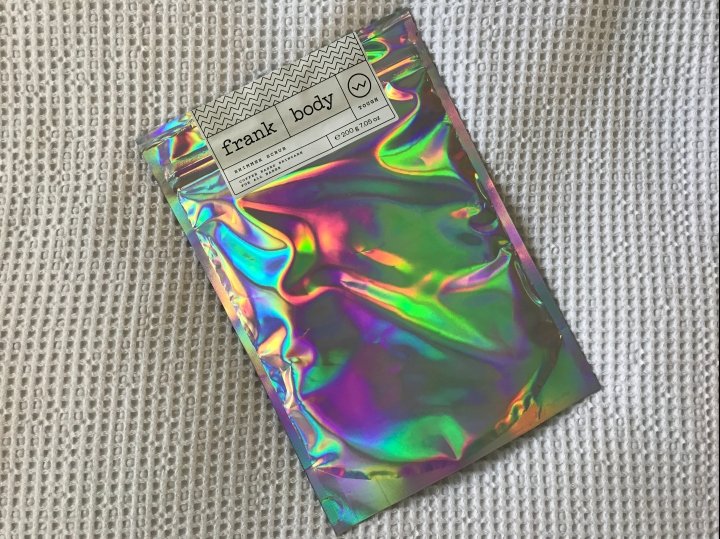 I was quite surprised by how fine the particles were, since on the packaging it says Tough…
It still has the coffee scent but less intense than the original Frank Body Scrub
It looks grey with a tinge of silver in the packaging
Personally I found it quite difficult to pour some of the product out to massage onto my skin
But once I got it out, the scrub worked beautifully
I found it to be a gentle scrub and the shimmer became most noticeable once activated on damp skin
I decided not to apply to my face- just a personal preference…
It was easy to wash off, and I loved that there wasn't scrub particles left in the shower #winning
My skin was left feeling hydrated like when I use the original Frank Body Scrub
Yes there is a shimmer- somewhat iridescent but also gold flecks. Its definitely shimmer not glitter which I really liked
I found that the shimmer stuck to some of my clothes. Ie. After I used the scrub and wore my jeans I found there was shimmer all throughout my jeans
The shimmer lasts a couple of days/ showers
As you can see I have mixed thoughts on the Shimmer Scrub. I love the idea of it and it feels amazing on the skin. Personally I think this product is more suitable to use in summer when you have your legs and arms on show. For winter in Sydney it's a bit of a waste. Have you tried it? What's your thoughts?
**Disclaimer: All opinions are based on personal experiences, and are not sponsored. rachelbeautystyle is not a make up artist, beauty or skincare specialist and will not be held liable for any recommendations. Therefore try at your own risk.