Before getting tho know Maslow and Co beauty box, to be brutally honest, I haven't been impressed with Australian beauty box subscriptions so far. I have subscribed in the past to quite a few, hoping that the next one would be better. But I am always left disappointed. The products are constantly repeated, many samples were only sachets, the customer service was poor and the selection of products wasn't well thought out. I was wanting full size or deluxe samples from high quality brands that aren't easy to access or well known in Australia. I was wanting good customer service not constant postage delays. Maybe I'm being too picky?
Enter Maslow and Co. (Cue applause). Maslow and Co is based in Western Australia and has only been up and running since December. This particular beauty box is a bi-monthly service that is curated with thoughtfulness and attention to detail. Each edit represents a country, allowing you to discover new products from all over the world – The Beauty Passport, if you will. Maslow & Co. boasts high quality products in very generous sizes, which ticks all my boxes. Let's dive into this edits particulars.
The current box is a two-part series of the USA. The current box has encapsulated the West Coast. "LA, California and beyond. Mesmerised by the relaxed glamour of old Hollywood and inspired by the innovative beauty brands making industry heat waves. We opt for the scenic route as we road trip through the City of Angles"
Reverie – Milk Antri Frizz Leave In Nourishing Treatment
I have never heard of Reverie before, but I am impressed. This lightweight cream smells incredible. It is bursting with essential oils and instantly relaxes me. This little guy is spread through clean damp hair for hydration and health. I only just used this after my shower and I can already tell it is going to be a new favourite. My hair feels soft and healthy and smells oh-so good.
Marula – Foaming Cleansing Oil
This is another brand that I have no experience with. The product name alone intrigues me – A foaming cleaning oil? Sounds ideal for my oily skin. This guy is meant to hydrate and clean the skin while softly exfoliating and removing dead skin and unclogging pores. AHA's are used to brighten and clear the complexion. I haven't had the chance to try the cleanser yet, but I cannot wait to crack it open and slather it on my face. I feel like it is going to be a winner.
Maslow and Co. Earth's Nectar Mint Leaves Scalp Oil
Scalp oil? Another beauty product that I never knew I needed. This oil promotes hair health, hyrdration and shine, all the while aiding growth. Once again this product is full of essential oils ans botanicals making it smell insane. As the names suggests this hair treatment is full of refreshing and invigorating peppermint oil. While I haven't used this yet, I am really looking forward to my hair looking super shiny and smelling minty fresh.
Fig & Yarrow – White Clay Mask
Another new brand for me and so far I am loving what they do. Fig & Yarrow create small batches of hand crafted artesian treasures and believe in the power of natural and pure ingredients.  This particular mask is suited for dry to sensitive skin. This isn't my skin type but I'm loving it nonetheless. I really adore that you can mix the mask with any liquid of choice to create your own personalised treatment. I currently have this on my face and it feels and smells beautiful – I mixed the clay with cool green tea (as recommended) and I am loving the effect.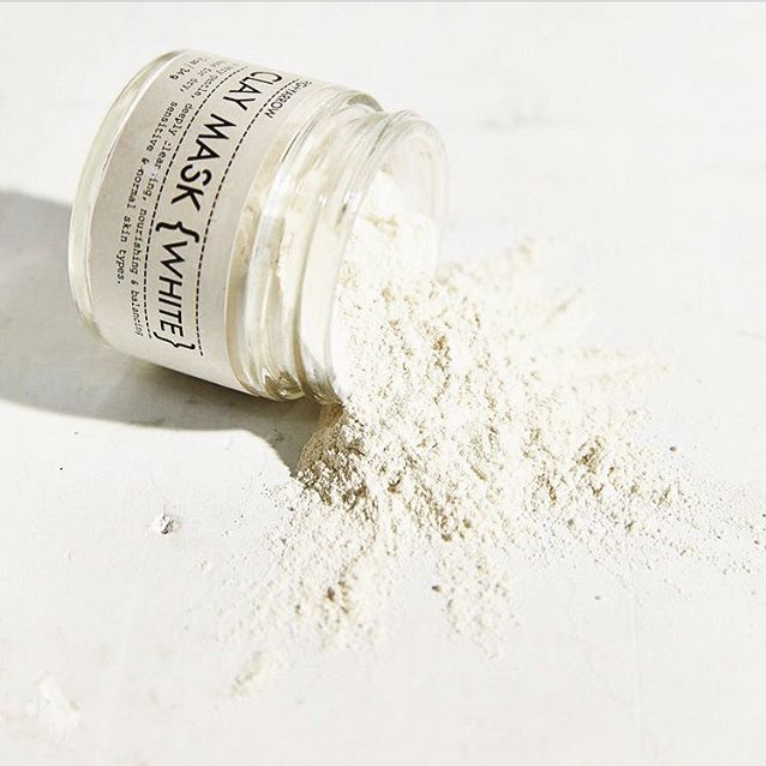 Fig and Yarrow – Complexion Water
Once again this product smells amazing. Used as a toner the Complexion Water promotes health, healing and hydration.  The bottle sprays a very fine mist and it is absorbed instantly. My skin feels fresh and clean. Not only is this toner great for the skin it also provides aromatherapy benefits.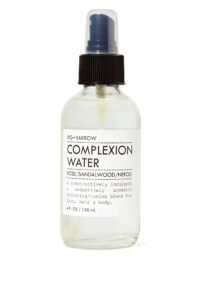 Maslow and Co. Milani Baked Blush in Coralina
I am sure this brand and blush need no introduction. These little compacts of baked goodness are favourites of many beauty aficionados. These blushes are full of colour and blend out on the cheeks seamlessly. Milani is known to create high quality products for reasonable prices. I already had three Milani blushes (I am a huge fan) and lucky for me I didn't have Coralina. This shade is the perfect fresh coral for Spring and Summer looks, it has a slight shimmer which gives off a beautiful healthy glow.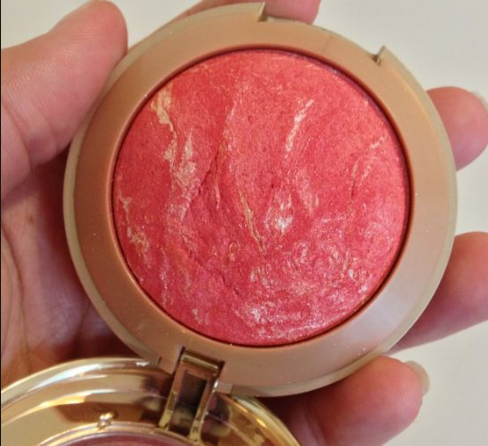 Overall, I am obsessed with this edit. The products are high-quality and full of lovely ingredients. This beauty box subscription is gaining hype within the beauty world and as you can see, there is good reason for it.  The next installment represents the East Coast of America and will be available to purchase until the 31st of July (Not much time left) For a little added bonus use the code 'BENDER' with purchase and receive a free Pixi Glow Tonic. I have been dying to trial this cult status product for so long! But it was never readily available in Australia, but now Maslow and Co. beauty have changed that.