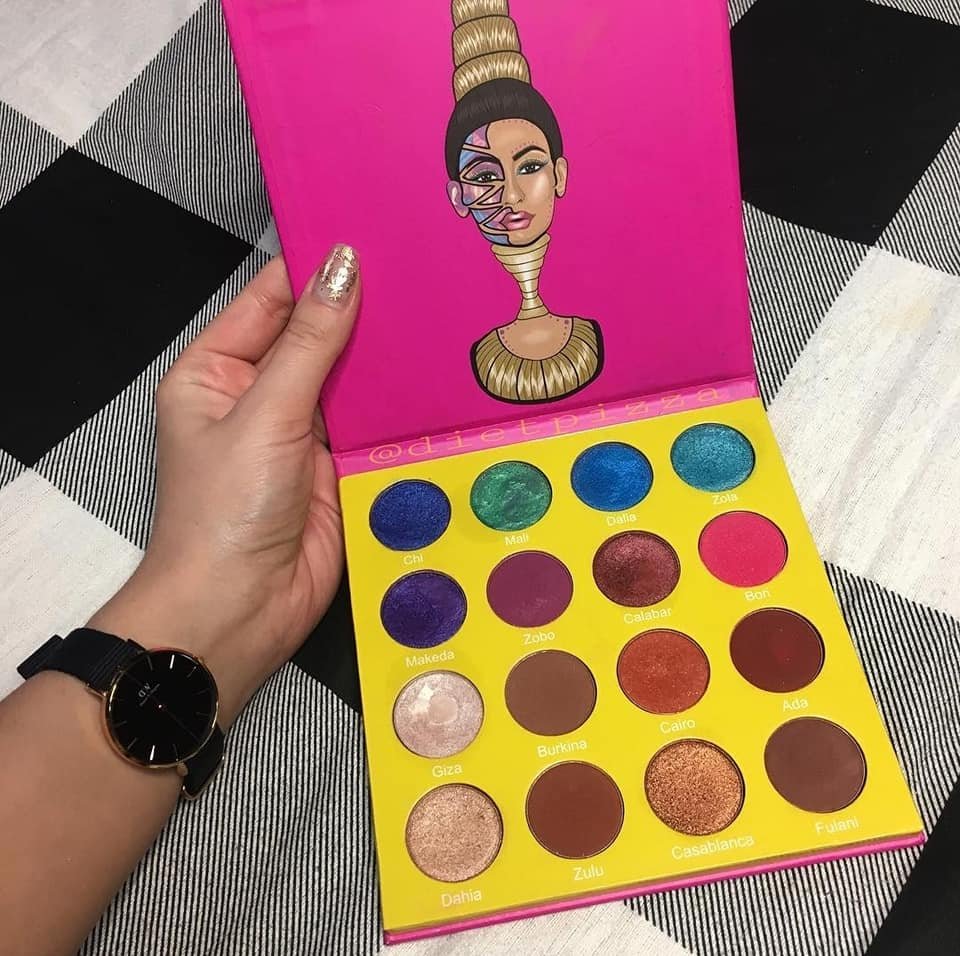 Hello! You may recall a little time ago, me falling head over heels for the Juvia's Place Nubian Palette? If not you can read my cheeky little blog post here. Well, I need to have a chat to you about the Nubian's much bigger sister, The Juvia's Place Mini Masquerade Palette – do you want read post review. This is seriously the queen of palettes.
"This product was inspired by African Festivities filled with enormous joy and spiritual activities. The Bold Colours represent costumes used in festivals. The nude and browns represent the African soil and environments. The perfect balance of bolds and neutrals"
How fabulous does that sound? l adore hearing about the inspiration and creative process behind products. This big mumma sure does have it all.
REVIEW PACKAGING JUVIA'S PLACE MINI MASQUERADE PALETTE
In true Juvia's Place style, the packaging is brightly coloured cardboard. This one in particular is magenta and yellow. It is sturdy and protective but rather large. It does not contain a mirror, which is a little unfortunate.
However, the artwork on the packaging is just stunning. The pans are set out perfectly and the pan-sizes are HUGE. Extremely generous. Definitely a show stopping piece of makeup.
REVIEW FORMULA JUVIA'S PLACE MINI MASQUERADE PALETTE
The formulas in this palette are just beautiful. The shimmers are soft and insanely pigmented. They deliver a stunning shimmer and sheen that is unmistakable. The majority of the mattes aren't true matte, but have more of a satin finish, which I prefer. They are soft, buttery and so easy to blend out.
The colours all perform well, not a disappointing shade among the bunch. The formulas are VERY comparable to Anastasia Beverly Hills and Morphe shadows, which for the price is incredible.
REVIEW SHADES JUVIA'S PLACE MINI MASQUERADE PALETTE
Where to begin with the shade range?  This almost contains everything you could ever want. Starting off with a range of delectable shimmery bright jewel tones – A deep sapphire, emerald green, electric blue, an aquamarine and a stunning deep purple. I love that these shades are included. Although I probably won't get as much wear out of them as the other shades, I will use them for a pop of colour on the lower lash line. They look absolutely stunning in the palette, and really are a welcome addition for something a little different.
Next up is a beautiful matte plum shade that it the definition of a satin finish. Just gorgeous. It works so damn well on my blue/green eyes. If I do say so myself. Calabar is a stunning shimmer garnet shade, with a sight pink reflect . The next is a bright fuchsia, which is a bit of weird kind of shade; The base is a highly pigmented true matte, however there are obvious gold glitters within it. Really unusual, but simply stunning – one of my favourite shades to swatch. But I haven't been game enough to use it just yet.
The last two rows are gorgeous red/orange based tones that you'd expect in any warm neutrals palette. There's a typical champagne shimmer, that doubles as a crazy pigmented highlighter, and I mean crazy. There are four red based brown mattes, a gold/bronze and a copper shimmer that are just divine. And similar to the fuchsia shade, there is a matte burnt orange with a subtle gold glitter throughout.
I think the selection of shades are really complimentary to each other and really work well within this palette. I would like to see a matte black or deeper brown in the palette just to give depth to makeup looks, but that would be my only negative.
OVERALL REVIEW OF JUVIA'S PLACE MINI MASQUERADE PALETTE
Nothing about this palette is for the faint hearted; it really stands out among my masses of warm neutrals, and not only because of it's large size and bright packaging. The range of shades is just gorgeous and I honestly have nothing like it. While it won't be an every day palette for me, I am glad I have it for weekend and party glam. The Nubian Palette is a great alternative if you are just after neutrals.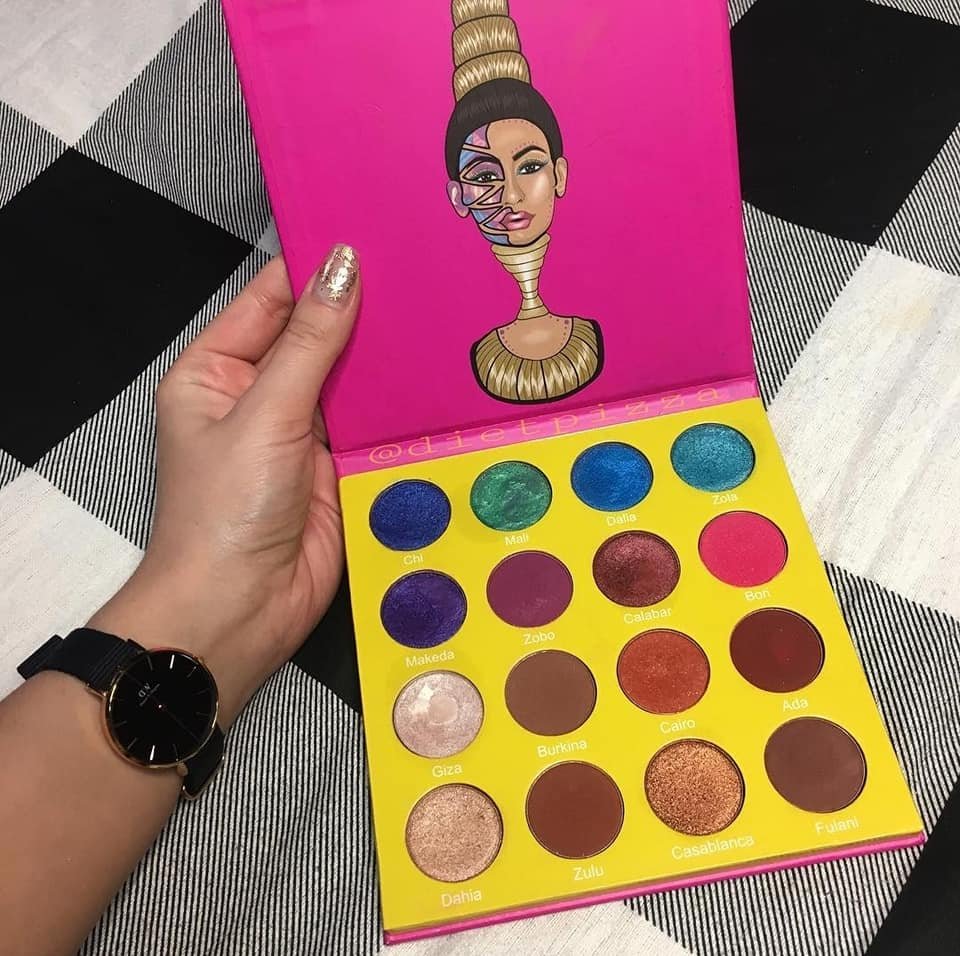 The Masquerade is great value at $35 (there is also a smaller version available for $30), but the shipping is exy. I was lucky enough to come across a coupon code that made a huge difference. So if you want this in your hot little hands, I would hold out for free -shipping or a discount. I am super happy the Masquerade Palette is part of my collection.
What do you think? Does it tickle your fancy?