Hello Friends 😀 Having said that, when it comes to eyeshadow palettes I always lean more towards the $$$ end of the scale. I haven't found a drug-store palette that measures up to the likes of Zoeva, Tarte or NARS. But some customer review the Maybelline Burgundy Bar eyeshadow palette is certainly making me start to reconsider my stance on drug-store eyeshadows.
Range of shades in Maybelline Burgundy Bar eyeshadow palette
I'm not usually a makeup snob, meaning I like to mix both drugstore and high-end makeup into my collection.  Admittedly I do swoon over gorgeous sleek luxury packaging and products, but ultimately if the product is of high quality I want it all over my face.
From first glance, the range of shades in the palette are really pretty and right up my alley.  The 12 shades range from champagnes and golds to a bright cranberry and rich burgundies. The inclusion of two matte shades makes this palette really versatile and allows the user to create a complete look from the one palette. Without even swatching, you can see the soft formula of the shadows which does seem promising.
Review Maybelline Burgundy Bar eyeshadow palette
As you can see, the eyeshadows swatch really well. They deliver a decent amount of pigment while remaining really soft. I did note that the dark matte brown was a little chalky and the third shade along the top didn't perform as well as the rest – but both shadows were still workable.
Now we all know that finger swatches do deliver a more intense swatch than when applied to the lid with a brush, but this is where I felt the palette let me down a little.  The shades certainly lost their pigment once applied by a brush. I was really looking forward to creating a cranberry smokey eye, but I just couldn't seem to get the intensity that I wanted.
I lost that beautiful metallic sheen, but found when applied with a finger I could build the colour up a little more, which in theory is fine but I imagine this will prevent me from reaching for this palette over others. I also noted that at the end of the day, the shadows had faded and creased a little regardless of whether I used a primer or not.
Overall
That being said, the eyeshadows are still really beautiful and do do the job. The formulas are buttery, smooth and blend quite well. Overall this is a good little palette and by far the best I have seen released in Priceline. I think it'd make a really good addition to a beginners collection. It would be perfect for anyone wanting to experiment with some more colour without needing to fork out too much coin. But for me personally, I have so many other warm-toned palettes that I would prefer to use over this.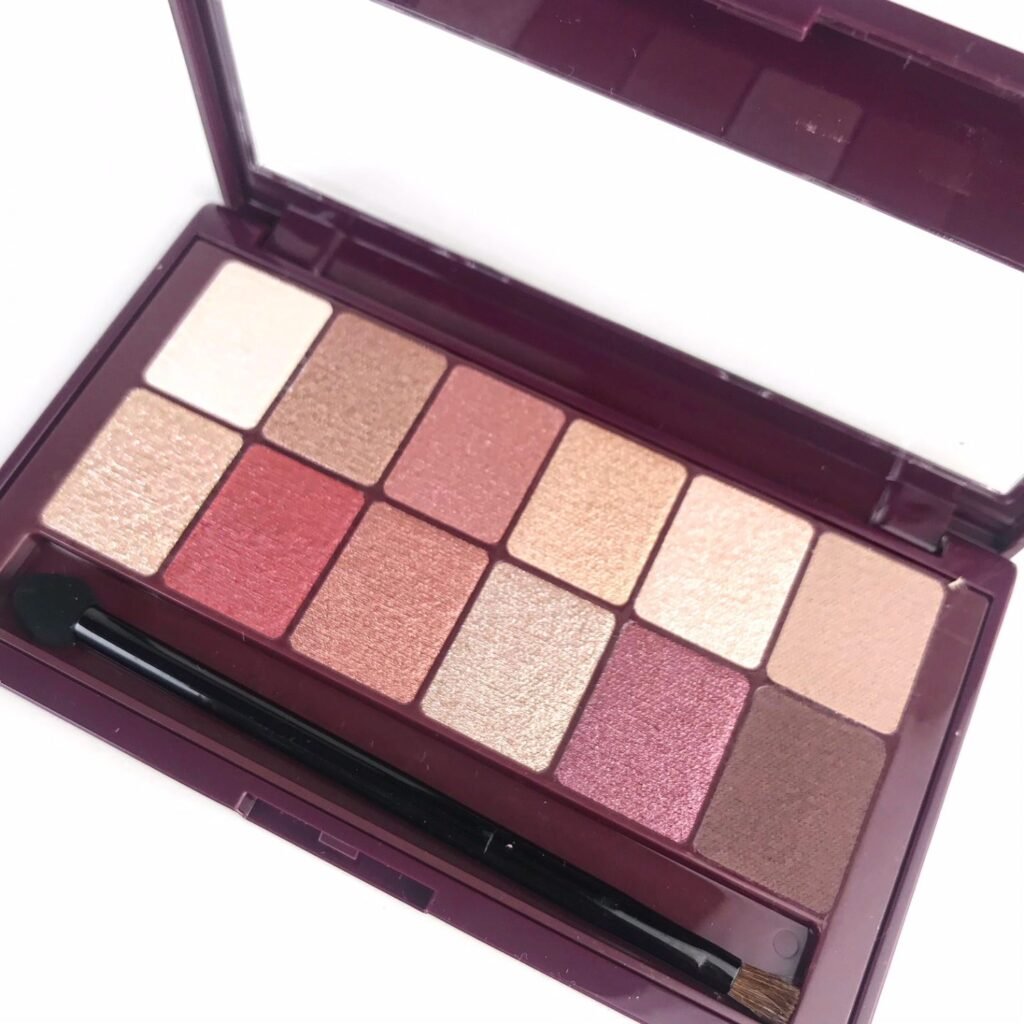 Will you purchase this palette? or have you already? What are your thoughts?
*DISCLAIMER – Although these products were sent for my consideration, all views and opinions are 100% honest and my own. No sponsorship or money has been provided for my review. All discount codes are not affiliated, unless specifically stated. All opinions are based purely from my own experiences. I try my hardest to provide my readers with accurate information, but I am not by any means a professional, nor am I an expert. Please do not confuse my opinions with professional advice.