Hello beauties, Leading skincare brand, First Aid Beauty aka. FAB is further expanding their makeup range with the launch of their first foundation called Triple Tint. Now I sense the eye rolls, another skincare brand doing makeup, why? I'm with you sista! I was a sceptic and wasn't even keen to try it, but I tried it just for you xx
What FAB say about the Triple Tint
"formulated with a blend of powerful antioxidant-rich ingredients, including Goji Berry, Astaxanthin and Vitamin C, and anti-pollution active, Alteromonas Ferment Extract, it shields skin from environmental aggressors while Zinc Oxide filters out harmful UVA and UVB rays."
The foundation has just hit stores in the US and no confirmed date for Australia. Retails for $34 USD and no AUD price.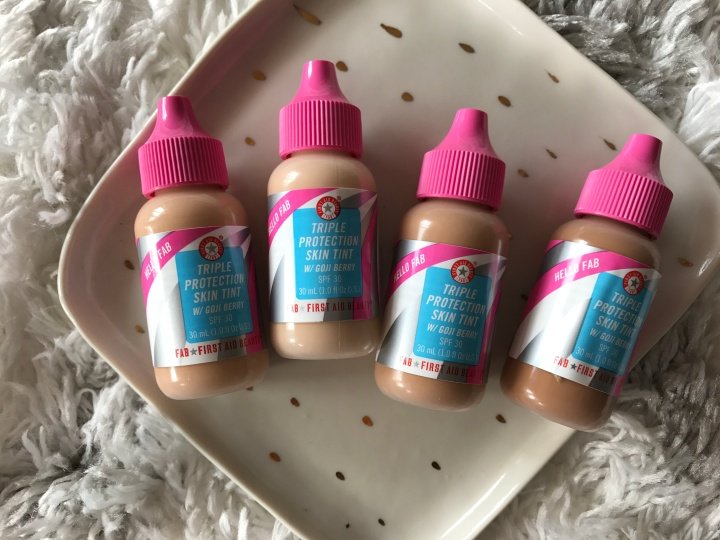 Review: First Aid Beauty Triple Protection Skin Tint with Goji Berry SPF 30
Available in 4 shades, fair, light, medium and tan from Sephora
Retails for $54 AUD
Tan matches me perfectly (yippie!)
The packaging and overall concept reminds me of MAC Face and Body but with better ingredients (not that I'm an expert)
The packaging is simple and seems practical, however I find it really difficult to squeeze out enough of the foundation
I prefer to apply the foundation using a Buffing Brush
Its really hard to gauge how much foundation I use as it doesn't really do drops or pumps- make sense? If I had to make a rough judgment I probably use about the size of 5 cents piece to cover my whole face
The foundation is buildable and I would say its anywhere between light to medium coverage, definitely not full coverage
The finish is a satin, but I really feel you can mix it up depending on the primer you use
On my oily/ combination skin I find the wear really varies… I was wearing it all day out and about and I didn't really get oily, maybe a bit of oil peaked through after 5 hours. But then while I've been wearing it at work- with extreme heating I've been getting oily around the 3 to 5 hour mark and my pores look enlarged… Very odd…
I've used it with a few primers such as Cover FX Blurring Primer and the FAB Coconut Skin Smoothie Priming Moisturizer and the foundation worked well with both.
Added bonus it has SPF 30! Woo hoo!
Also, I didn't notice any distinct smell but some people have said they can smell the sunscreen in it…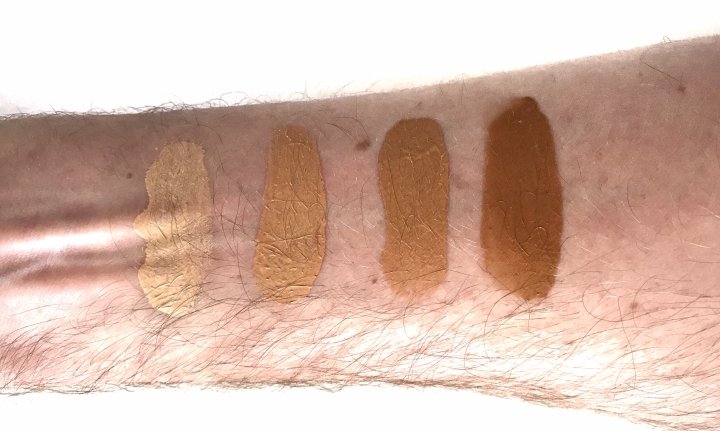 As you can see its quite an interesting foundation and I'm still trying to figure out how long it lasts on my skin as it really does vary. But overall I quite like it as it creates a beautiful, luminous from within look. I feel this foundation is suitable for combination to dry skin types. If you have oily skin then I'm sorry but I don't think this is for you.