Hi Beauties, Did you see that Zoeva recently launched their first foundation? Well look no further for one of the first reviews in the industry of the Zoeva Authentik Skin Foundation. I've been trialling it non stop for the past 4 weeks under all different conditions so here's my thoughts.
About Zoeva Authentik Skin Foundation:
"A liquid foundation enhanced with Rose Hip Oil that delivers medium, buildable coverage with a weightless, natural-looking, and luminous finish". 
Retails for $50 AUD and available exclusively to Sephora Australia.
Available in 40 shades with neutral, warm and cool tones. All 40 shades are named with a positive affirmation such as Ambition, Faith and Honour.
Overall Thoughts About Zoeva Authentik Skin Foundation
I'm the shade Honour which is on the neutral side.
The foundation itself is quite liquidy.
I've been using the Zoeva Rose Golden 104 Buffer Brush which is a firm buffing brush.
I use about 2 pumps to cover my whole face. I agree that the foundation provides a luminous finish with medium coverage. It makes my skin look natural but better!
The foundation has been lasting surprisingly well on my skin. I thought with the addition of rosehip oil that I would look oily by the end of the day but definitely not the case with this foundation.
In terms of it oxodising- some days it does and some days it does not- majority of the time it does not. I haven't figured out why it has been oxodising.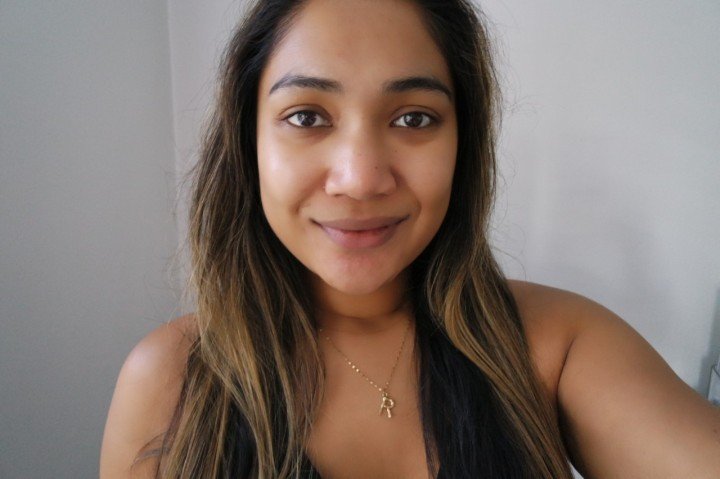 As you can see from the photos the foundation lasts really well. I absolutely love the finish! This is the first time I can wear a luminous foundation without having to worry about getting oily or it disappearing at the end of the day. I think this would be a great foundation for all skin types and worth checking out at Sephora x
*This product has been provided for reviewing purposes, all views and opinions are 100% honest.
**Disclaimer: All opinions are based on personal experiences, and are not sponsored. rachelbeautystyle is not a make up artist, beauty or skincare specialist and will not be held liable for any recommendations. Therefore try at your own risk.