Hi Beauties, To be honest I was a bit behind on the news about the new Revlon Photoready Candid Foundation and Concealer*. Then I heard Leigh Campbell raving about the duo and was like, gimmie! Let's see what all the hype is about.
About the Revlon Candid Foundation, "Creamy smooth texture that goes on like a moisturizer. Blends invisibly to even out skin tone. Medium buildable coverage with a weightless feel. 16 skin tone matching shades." 
Overall Thoughts about the Foundation:
Retails for $24.95 AUD
Available in 16 shades which is impressive for Australian standards
I like the packaging, its a squeezy tube to its easy to pump out but could be annoying by the time you get to the end of the tube
Below I'm wearing the shade 530 which is a tad dark and orange for me. I think I made it work, but because it's not the right shade I had to apply less
Because I applied less I found it difficult to blend out with a sponge and brush. In this unique case, I actually found it better to apply and buff out with a brush
The finish was medium to full which was impressive and it doesn't feel heavy on the skin
It has a demi-matte finish
Last really well throughout the day, with minimal oils peaking through
It does oxidise a bit through the day so keep that in mind
Below is my skin as is, no makeup.
About the Revlon Candid Concealer, "Hides imperfections and under-eye circles with a seamless natural finish 5 medium buildable, skin tone matching shades." 
Overall Thoughts about the Concealer:
Retails for $19.95 AUD
Available in 5 shades
The packaging is great. It also comes in a squeezy tube but has an doffer applicator to make it easy to apply under the eyes
The concealer is really easy to blend out with a sponge
I found it really brightening even though I thought the shade in the tube was going to be too dark for me
I would say the coverage is medium
And the concealer was great, didn't budge or crease through the day
Below is after I've applied the foundation and concealer.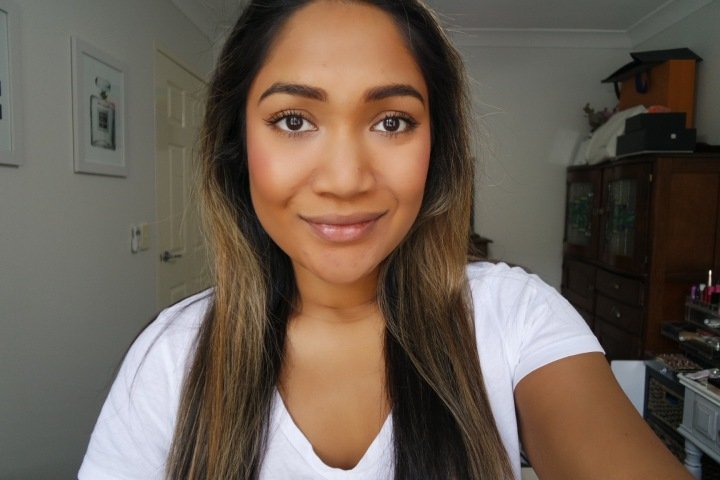 As you can see with the foundation its not love for me, but its not a no. Its hard when the shade is not right but lets just say I would be willing to retry it in a different shade. On the other hand the concealer is dang good! So brightening and I loved the creamy texture. Make sure to add the concealer to your shopping list x