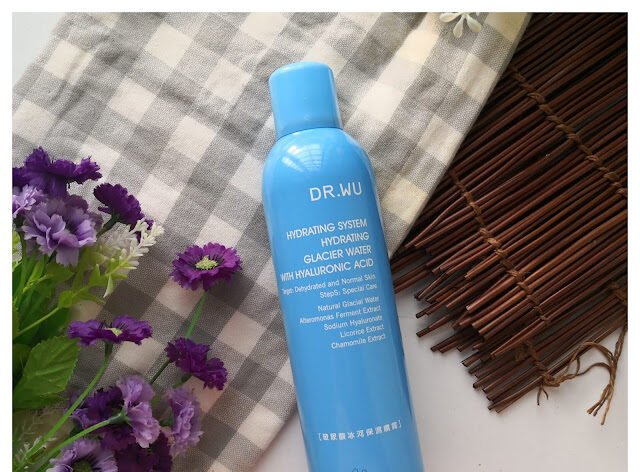 Review Loreal Paris Riche Le Smoky Eye Pencil Eyeliner in Brown FusionI bought this Dr. Wu Hydrating Glacier Water from Watson's several weeks ago. I fell in love almost immediately after testing it out on my face, so I brought it home.
I think I finally establish a healthy relationship with my facial mists now. I used to have too many mists than I can handle, often times rushing to finish them off despite not really needing so much. Now, I only buy as and when needed, so I don't need to "rush off" to finish my facial mists, and can enjoy searching for the best mists for my existing skin condition.
DR. wu hydrating glacier water overview
I am glad that Dr. Wu provides a tester because I didn't like the Neogen mist so I may not have the courage to buy this if I didn't get it test it on my face.
Dr. wu hydrating glacier water is basically a skin moisturizing, refreshing and hydrating mist to quickly replenish your skin of moisture. The mist looks very much like Avene Spring Water or Bio-Essence Bio-Water, with a huge and round bottle. Each bottle contains 250ml of product inside and is retailed for RM99. I got it on sales for only close to RM80.
It is written on the bottle that this mist is meant for individuals with normal and dehydrated skin.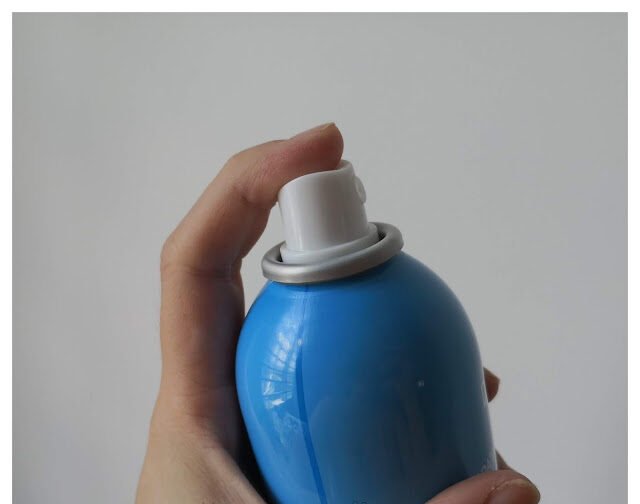 Usually, I will use this whenever my skin feels dry, papery or uncomfortable. I normally put this in my office and use it for some quick spritz. Alternatively, I will use it as a facial toner after "cleansing" my skin with a hydrating cleansing water, if I am too busy to wash my hand.
But dr. wu hydrating glacier water is quite versatile so you can use it in many ways. For instance, you can use it as a makeup primer to make your makeup stay longer. Alternatively, you can use it as a body mist or even hair mist in air-conditioned rooms. You can also use it before applying sheet mask, before or after applying skincare for refreshing sensation.
Dr. wu Hydrating Glacier Water Ingrdients
Natural Glacial Water,
Sodium Hyaluronate
, Alteromonas Ferment Extract, Licorice Eco, Chamomile Eco
This mist uses very simple ingredients. Instead of normal water, it sources glacial water from Canada that is enriched with minerals and nutrients. Sodium hyaluronate is added for enhanced moisturization and hydration. It also contains extracts from licorice root, chamomile flower, and alteromonas ferment.
Licorice root extract is a commonly used skincare ingredient for its anti-melasma and skin brightening effect. It is also a potent antioxidant that prevent premature aging. Chamomile, on the other hand, is loved by many for its skin calming and anti-inflammatory properties. It can also eliminate acne and reduce pores size. Finally, we also have alteromonas ferment extract, sourced from the deep ocean to bind water to your skin. It can also repair your skin barrier and soothe your skin of external damages.
Review Dr. Wu Hydrating Glacier Water Performance
You don't really have much to say about facial mist. I have tried so many facial mists but not all are my favourites. Among which, I think Innisfree Green Tea Mineral Mist provides a great hydrating and refreshing sensation for the skin. Its green tea scent is also loved by many.
I also love Pyunkang Yul mist for its skin hydrating, cooling, and calming effect. I also adore Laneige Water Bank Mineral Mist, although has now been discontinued, for its wonderful scent and superb moisturizing properties.
Dr. Wu, in my opinion, is a gentle hydrating mist made of the simplest ingredient. It has close resemblance to Hada Labo mist without the annoying lung-irritating characteristic. I love it, but unfortunately it has also been discontinued by the brand, so it is quite difficult to repurchase now.
CONCLUSION
My next target will be Avene Spring Water mist. I want to see if I will love Avene now, after trying out so many facial mists. Avene is still the number 1 favourite among my friends and many people out there, and I am curious to see if my opinion on it (i.e. meh) changes over the years.
[Disclaimer] Product(s) mentioned herewith is purchased with my own money. All opinions expressed here are my honest views on the product(s). All copyright of contents and images in this article is strictly mine.
Read more: Review Loreal Paris Riche Le Smoky Eye Pencil Eyeliner in Brown Fusion