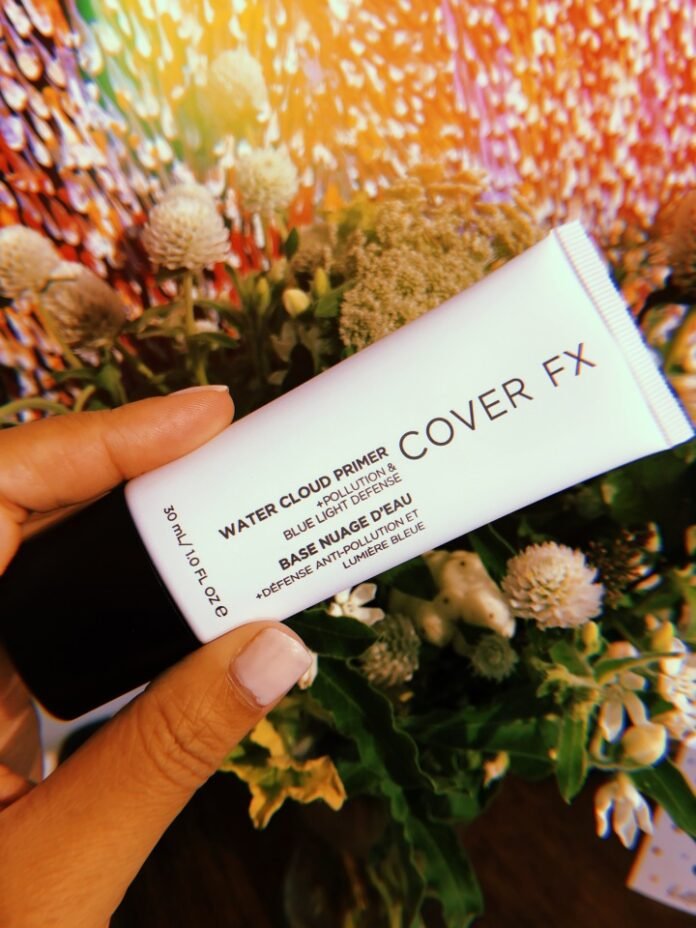 Hi Beauties, Cover FX have just relaunched their primers- new packaging, but same amazing formula with the addition of some new primers including the Water Cloud Primer*. To be honest I didn't know much about the Water Cloud Primer and even when I first used it I had no idea what it did.
About the Cover FX Water Cloud Primer:
"A cooling mousse primer that refreshes and defends skin against pollution and blue light". 
My review about Cover FX Water Cloud Primer:
$38 USD or $60 AUD for 30 ml and available from Sephora
Has a light blue tint that is not noticeable on the skin
Feels like mousse with a hint of silicone and is super cooling on the face
Really light weight on the skin
When I first wore this I had so many compliments about my makeup. I happened to wear the same foundation the day before, but for some reason everyone seemed to love my makeup that day. The only difference was the primer.
I feel it blurs pores every so slightly- but if pores are a big concern for you then this probably isn't the best primer for you
As my skin is more normal rather than combo I find it works as a great base to add hydration and keeps the oils at bay. I don't know how much I would love this when my skin goes back to combo/ oily
While I know it seems quite expensive at $60 AUD, I must admit Cover FX do amazing primers! This is the second primer I've tried from the brand and honestly I love it. I didn't think I would need this Water Cloud Primer in my life but I've really enjoyed using it. If you have normal to dry skin then I recommend checking out this primer x