The best BB creams for acne are a great replacement for heavy foundation, especially if you have sensitive skin or suffer from breakouts. They will allow you can get flawless skin without worrying about acne. Even though BB creams have become one of the hottest properties in the beauty industry, most people don't know what or why the cream is used for. BB creams are short for blemish or beauty balms cream. For those individuals who are finding ways to save money on their beauty regimen and cosmetics (seriously, who isn't?) BB creams are the best choice. They contain the benefits of various products which are put together into a single one.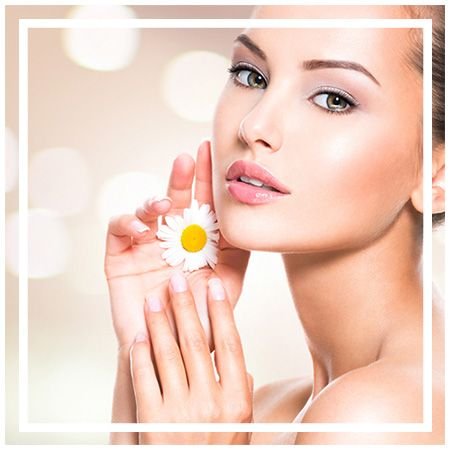 For those individuals who are finding ways to save money on their beauty regimen and cosmetics (seriously, who isn't?) BB creams are the best choice. BB creams contain the benefits of various products which are put together into a single one. For people who prefer to use concealers alone though, here are our reviews of the best concealers for acne prone skin.
What is BB cream?
Depending on whom you ask, BB creams can mean a lot of things from beauty benefit, blemish balm, blemish base and beauty balm. This was created to replace a lot of other products like serums, moisturizers, primers and sunblock all rolled into one cream.
Because of the busy lifestyle of today's people, there is a lot of demand for these types of products in the market. People have found that these BB creams can save you a lot of time and money. There are a lot of different types of BB creams that are available on the market which can suit all types of skin.
Unlike other beauty creams, BB creams give coverage like those found in foundations, concealers, and moisturizers. Also they are packed with multiple ingredients that help in fighting the toughest acne. So, if you are struggling because of the constant effects of acne prone skin and the multiple usages of beauty products has been a huge financial and emotional headache, then it is the time to switch to BB creams. Best BB cream for acne can be the perfect solution for your stressed skin.
How BB Creams Are Good For Acne Prone Skin?
Various factors make BB creams one of the powerhouses in cosmetic treatment. It is often used for relieving various skin related problems like discoloration, irritation, unevenness and blemishing that comes along with acne prone skin or you can say are the symptoms leading to acne. The factors are –
Broad range of useful ingredients: Blemish-destroying ingredients, antioxidants, hydrating coverage, and more are some of the things found in various BB creams. As per Allure, BB creams are similar to tinted moisturizers which are on steroids.
Impressive and interesting origins: Even though BB creams originated in Germany, somewhat in the later 1950's, the progress of the product was at a slow rate. It really took off when it got introduced to the Korean markets. As per BEAUTYLISH, Korean celebrities were obsessed with this beauty product and most of them attribute this BB cream for their flawless skin and there are some who called it as a 'Miracle Cream'.
Cost-effective and worth your money: Most of the experts and cosmetic chemist such as Ni'Kita Wilson have stated in their blogs that the major aspect related to the BB cream is that it is a product that you use after washing your face. Even though the BB cream is slightly expensive, still using this high quality cream can save a lot of boatload and prevent as well as forego the myriad of moisturizers, concealers and other kinds of makeup products.
12 Best BB Creams for Acne Prone Skin
Like most of the products, especially beauty products, you have to be selective with BB creams. You need to ensure the product provides the necessary and required quality to match your skin's sensitivities as well as specific needs. So, how can you make the selection?
Below is the list of 12 BB creams having the best and rave reviews across various websites. These BB creams are formulated in a way for providing excellent benefit to each of the variable present in the acne prone skin.
1. Estée Lauder Daywear Anti-Oxidant Beauty Benefit Creme SPF 35
As we all know, Estee lauder is a super popular brand when it comes to skin care. They creates products that can be trusted. A lot of people suffer from oily skin tone through the day. This anti-oxidant beauty benefit cream can help those people get a more balanced skin appearance while reducing shine associated with oily skin.
This is the best bb cream for oily skin. Most of the products that reduce shine often appear to age age to your appearance. This is something that this cream does not do. It manages to achieve this through a sheer formula which you will notice as a slight glow that is not immediately apparent. It also has anti-aging and antioxidant components present in good quantities
2. Dr Jart+ Waterfuse Beauty Balm SPF 25
Unlike other BB creams, this is truly a hidden gem. As this BB cream has got a patented Water Bead Technology, this provides seamless coverage and lightweight hydration without clogging the pores. Also it provides a cooling effect which can sooth the redness and pain that comes often with acne prone skin. Another major advantage of using the SPF 25 is it provides optimal sun protection which can help in preventing the further irritation of the skin. If you want a standalone sun protection, you might do well to check our review of best sunscreens for skin with acne.
3. Smashbox Camera Ready BB Cream SPF 35
For the past few years, Smashbox has established a name for itself as one of the best go-to firm that gives best primers. Using the Smashbox Camera Ready BB Cream, consumers can easily enjoy the same kind of stay-on-all-day benefits because of primers plus optimal coverage. This makes you camera-ready for an entire day, irrespective of heat and other kinds of environmental hazards. This is comparable in quality to the best korean bb cream.
The SPF guards your skin from UVB/UVA rays and the tint present in the cream helps in diminishing and concealing discoloration. Even though oily skin has to maintain healthy hydration, the cream's complex helps in restoring the natural hydration of the skin so that it makes the skin look flawless and moisturized within four weeks.
4. Maybelline Dream Pure BB Cream
The Maybelline Dream Pure BB Cream has all the age-defying and hydrating benefits which are found in most of the BB creams. But the only difference is that this cream gives results without increasing the sebum and oil in the skin. This is one of the best bb cream for acne.
Furthermore, this BB cream has 2% salicylic acid. This is one of the biggest concentrations of blemish-fighter you can get over-the-counter. Despite the high concentration of salicylic acid, this BB cream will not dry out or overwhelm the skin.
The other ingredients which are used for making this product ensure that it will be gentle on the skin, so that the skin is smooth enough without using a moisturizer. In addition, the cream works as a concealer and reduces the appearance of the redness.
5. Omorovicza Complexion Perfector BB Cream SPF 20
This is an innovative BB cream from Omorovicza. It gives optimal protection with hydrating hyaluronic acid, SPF of 20, and secured antioxidant vitamins E and C. Also there is a unique peppering of powder which is the ruby powder. This is included in order to give an endearing and subtle glow to the skin which is dewy instead of oily.
Even though the price tag might seem a bit hefty, still you will only need a dime sized amount of this novel and interesting product for healing, concealing, defying the age and protecting the skin in a single swipe.
6. Boscia BB Cream Broad Spectrum SPF 27 PA++
This is a remarkable BB cream which is available in a single sheer shade. It caters to almost any kind of skin tone and has a warming complex for complementing various kinds of shades. Free of sulfates, parabens, and phthalates, all you need is a tiny drop of this cream for gaining optimal coverage and reducing the blotchy redness. This is the best bb cream for dry skin.
Also the BB cream hydrates and soothes the skin as well as eliminates the basic appearance of fine lines and blemishes. No doubt, this is truly a multifaceted item which can make your skin feel refreshed and clear.
7. Dr. Brandt Signature Flexitone BB Cream
Another one of those BB creams which moisturize your skin along with making it look bright and radiant. The ad for it claims that it can make your skin seem luminous on the spot. And to some extent I think they have got it right. While the ingredients might seem a little bit too complicated when you compare it to the other brands, it's actually pretty simple.
The plus point of this cream is that It works with several types of skin tones and adapts to each one. Considering that most creams come in light, medium and dark color variations, this formula is available in only one color.
8. Garnier Skin Renew Miracle Skin Perfector BB Cream
The Garnier Skin Renew Miracle Skin Perfector BB Cream provides awesome benefits at affordable and low price. One of the advantages of using this BB cream is, it hydrates the skin without clogging the pores. Also it soothes the skin and provides optimal coverage for restoring the radiance in order to get a gorgeous complexion.
In addition, this lightweight and skin renewal formula is touted for reducing the size of the pore, providing a fresh look, , and providing a renewed look which is difficult to come by, especially from a product which is affordably priced.
9. Tarte BB Tinted Treatment 12-Hour Primer Broad Spectrum SPF 30 Sunscreen
This is one of the best BB cream from Tarte and pretty much does it all. The presences of ingredients like plants, triple B complex of diamond dust and lipoamino acids provides natural coverage, diminishes the appearance of pores, acts and protects as potent age-defier.
The consumer panel of Sephora conducted a study and it was found that about 100 % (of course, you cannot get anything higher than that) of consumers saw a great amount of improvement in their skin texture. While there were some who felt that their skin became softer after repeated use and gradually felt the disappearance of the wrinkles and fine lines. Plus users found this close to the best bb cream for acne.
10. 3LAB Perfect BB SPF 40
If you think that the word "Perfect" used in the name of the product is a marketing gimmick, then you are wrong. There is a good reason for why the 3LAB BB has got the word perfect as the product will provide you a complexion which is absolutely flawless.
The ingredients squalane and shea which is present in this BB cream makes the skin hydrated and smooth. However, an apple stem cell technology and patented technology consist of bio-engineered growth hormones makes the skin tight and reduces the appearance of wrinkles and fine lines. Another ingredient peptides help in removing the appearance of a subtle yellow colored tint masks red spots and dark spots which are the major characteristics of acne prone skin.
11. RoC Retinol Multi Correxion 5 in 1 Perfecting Cream
The foamy and fluffy texture might fool you, but RoC Retinol Multi Correxion 5 in 1 Perfecting Cream is the best BB cream that can provide full and stay-on coverage. This is a lightweight cream which helps in hydrating the skin and gives a blendable coverage. Plus it can significantly reduce the emergence of dark spots as well as the wrinkles and fine lines. One of the advantages of using this product is the inclusion of retinol. This is a powerful element in reducing acne and helps in keeping the skin clear as well as even.
12. Clinique Acne Solutions BB Cream Broad Spectrum SPF 40
Also the cream helps in providing lightweight coverage and hydrates without making the skin feel greasy. Plus it gives a matte look without drying. The effects of this product can last for about 12 hours and this allows the skin to breathe, thereby reducing the appearance of pores.
This is a multifaceted BB cream which is specifically targeted to acne prone and oily skin. The products of Clinique are famous for their technology and hypoallergenic ingredients for ameliorating the most sensitive skin.
Finale
Irrespective of what kind of acne you have, your skin is like your personality. It is completely unique. After going through the reviews of the various BB creams, you must be having a tough time in making a choice. Of course, before making the decision, you need to take up the quest of finding out on how you feel about BB creams.
You can come across information online and even get some tricks and tips on how to put your best face forward while using BB cream or any beauty products. If you are on the lookout for the best bb cream for acne, this is the place to check it out. If you're looking for ways to get better skin tone take a look at our tinted moisturizers review.
Hopefully this has given you some idea about what BB cream you need to choose considering your skin texture and tone. Do share with us what you've found on your journey to better skin.