Hi Beauties, If you're a beauty junkie like me you would have seen The Anna Edit raving about this new gem from Kiehl's, Glow Formula Skin Hydrator. So when this landed on my doorstep about 2 months ago I was like gimmie! Since getting pregnant and with the change of weather my skin is needing that added hydration so I started to incorporate it immediately into my skincare regime.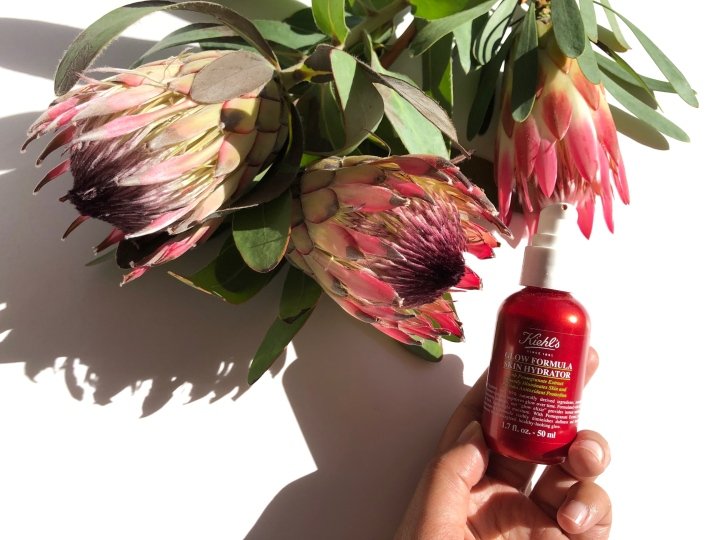 What Kiehl's says about the
Glow Formula Skin Hydrator

:
Instantly illuminates skin for a healthy-looking glow
Boosts skin radiance over time with the benefits of antioxidant protection
Enriched with Pomegranate Extract and Illuminating Minerals
Formulated with 95% naturally derived ingredients
For all skin types and skin tones
My review about Kiehl's Glow Formula Skin Hydrator:
Retails for $44.20 AUD for 50ml which is quite reasonable in my opinion
It has an iridescent pearly colour- but doesn't add any coverage so it really does suit all skin tones (I'm wearing it below)
Kiehl's recommends applying it in any of the following ways: alone as your moisturiser, with your moisturiser or with your foundation
I've tried all three ways and I prefer to mix a pump with my moisturiser
After applying it I notice my skin looks instantly more radiant- not glowy or shiny. You can't really tell below, but honestly it does have a nice radiant look
It also has no glitter particles which is awesome in my opinion
The texture is not overly creamy as I would expect a hydrating product to be
Throughout the day when I use this with no makeup I feel like my skin looks more dry, like all the moisture is being sucked out of my skin
I also think it does extenuate my pores ever so slightly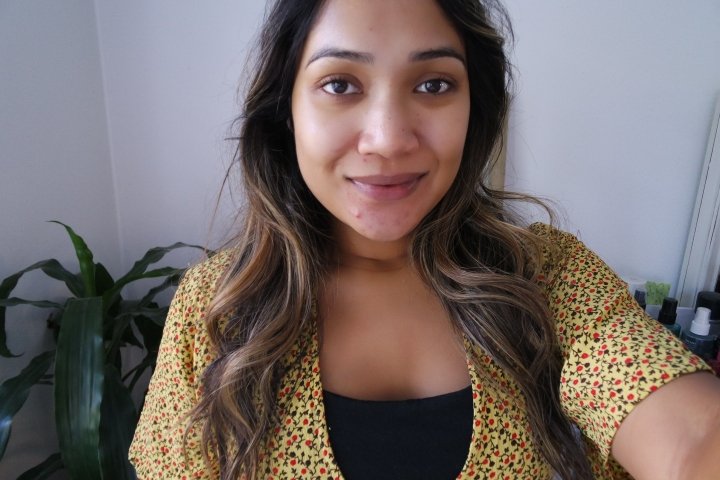 I've really tried to love this but for some reason its not providing me with the added hydration I need. I find when I use my other hydrating serum during the day it provides me with the added hydration my skin needs and also leaves my skin looking luminous.
I seem to be the only one that doesn't love this. There's plenty of positive reviews so if you're keen on trying this I still recommend you should. Kiehl's is always great with samples so make sure to try before you buy x
*This product has been provided for reviewing purposes, all views and opinions are 100% honest.
**Disclaimer: All opinions are based on personal experiences, and are not sponsored. rachelbeautystyle is not a make up artist, beauty or skincare specialist and will not be held liable for any recommendations. Therefore try at your own risk.