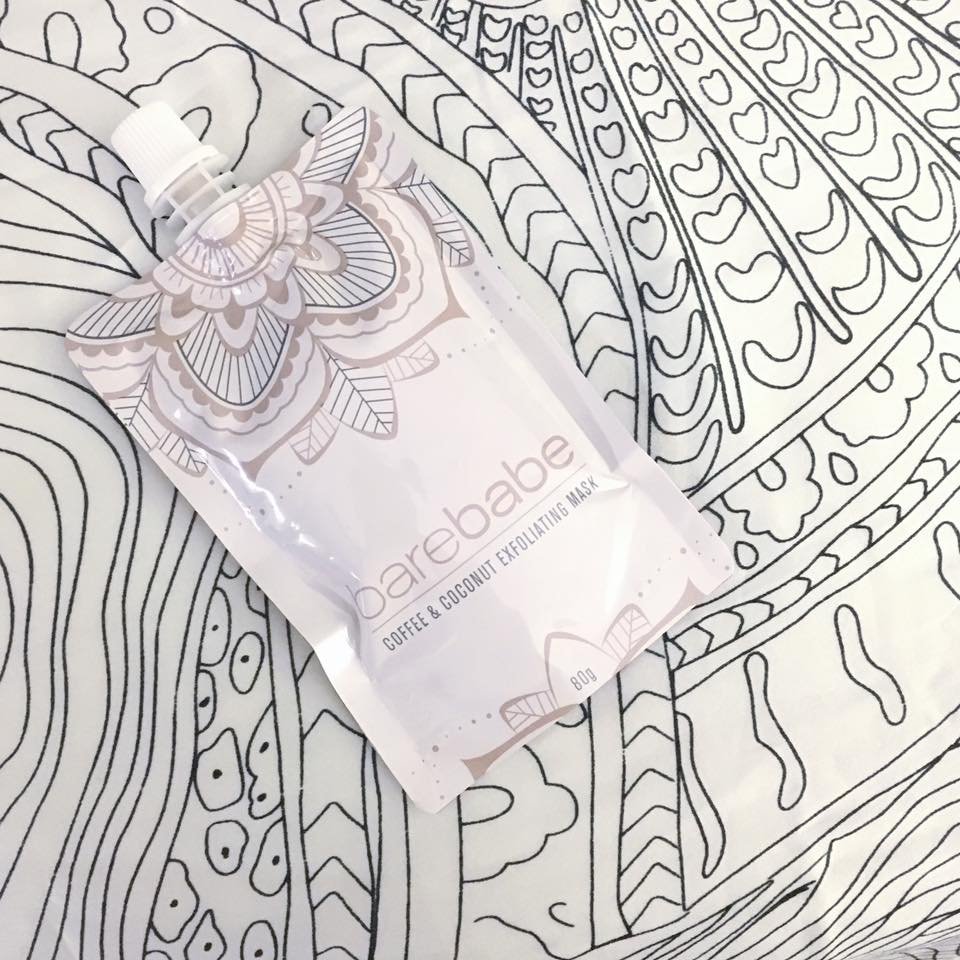 Happy Friday lovely people. Sorry for the lack of posts. I have been waiting on a few products to photograph, but it looks like some of my PR parcels have gone missing.  So frustrating! But alas, I have come across a new product Bare Babe that I have instantly fell in love with, and NEED to tell you guys about it.
About Bare Babe Coconut
Bare Babe is a Coffee and Coconut Face Mask that comes in a humble little multi-use pouch. Aimed at all skin types for illumination, exfoliation, and nourishment. The mask is full of beautiful organic ingredients like Kaolin, Coconut Oil, Coffee Seed Powder, Almond Oil and Rosehip Oil.
The most distinguishing and remarkable thing about this mask is that it contains a natural pineapple enzyme (AHA), that chemically exfoliates the skin to perfection. This mask also smells so so so amazing. I seriously cannot get enough of the intoxicating chocolate coconut scent. The formula itself is creamy with little spots of coffee. It applies really well and isn't sticky at all.
How Bare Babe Coconut and Coffee work?
The mask dries in about 10 minutes, however if you have sensitive skin it is recommended that the mask is only left on for 5 minutes. You can feel a slight tingle from the AHA, but it isn't painful or overwhelming. It actually feels nice and you know that the mask is getting to work, buffing away at those pesky dead skin cells.
Pros Bare Babe Coconut and Coffee
Bare Babe is easy to remove; all you need is a nice warm cloth and a few circular movements. My skin was left a little pink, but it felt lovely and oh-so smooth. My face was plump, soft and felt really fresh. It has got to be one of the loveliest face mask I have ever used.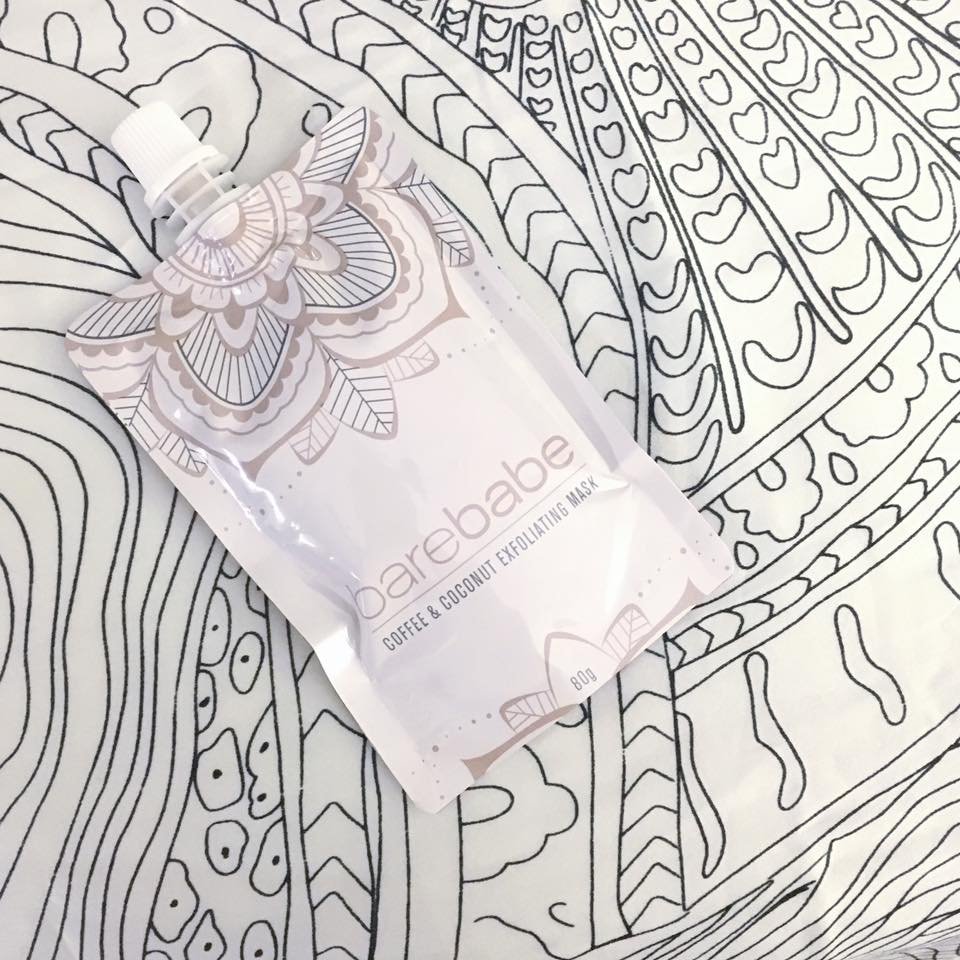 Cons Bare Babe Coconut and Coffee
I have nothing bad to say about this product. Except maybe, that the pouch isn't large enough, or that you can only enjoy it once a week, due to the AHA. Bare Babe is an absolute pleasure to use, I love smelling like a giant coconut rough Mmm…. I just need to add this to list of products I need a lifetime supply of.
A few more things to note is that Bare Babe is Australian-made,  99% natural, vegan friendly and cruelty free. Plus this little guy is only $19.95 (with free postage). I would estimate that it contains around 4+ uses.  Do yourself a favour and check Bare Babe out –  I highly recommend this product.
*DISCLAIMER – Although some products were sent for my consideration, all views and opinions are 100% honest. All opinions are based purely from my own experiences. I try my hardest to provide my readers with accurate information, but I am not by any means a professional, nor am I an expert. Please do not confuse my opinions with professional advice.