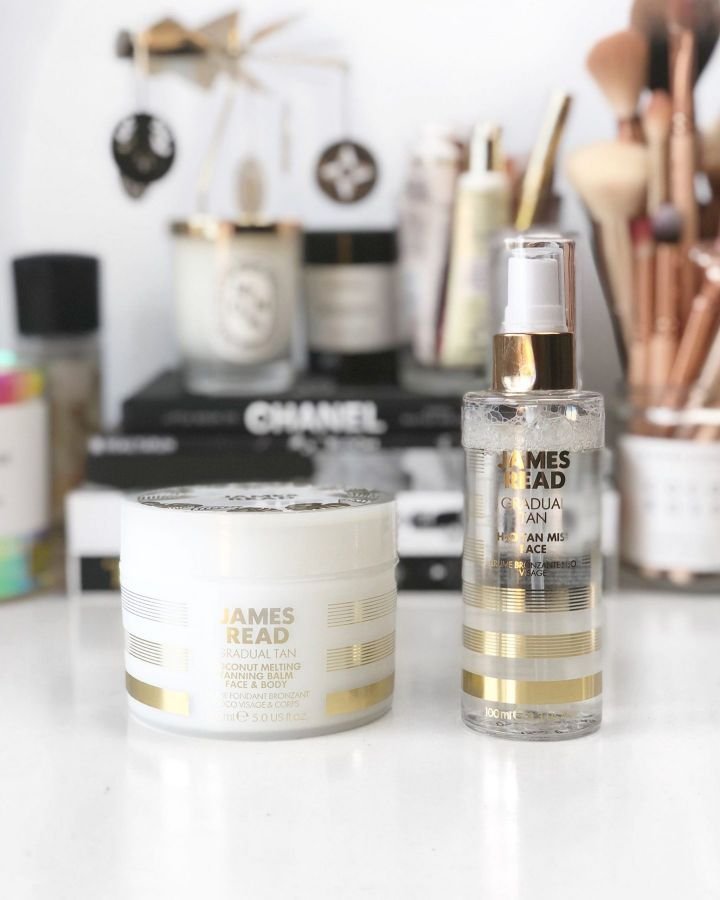 When I was graced with a beautiful box full of James Read Tan, I could not get it on my limbs quick enough. James Read is the godfather of modern-day tanning. Known for his innovative techniques, James Read has bronzed the likes of Rosie Huntington-Whiteley and Lady GaGa. His range of at-home tanning products are full of creative and thoughtful products perfect for all us busy sun-safe babes. I've put two of his gradual tanners to the test – Let's see James Read Tan review.
I love reviewing beauty products. Obviously, otherwise, the labour of love that is my blog would cease to exist. But out of all the beautiful products that land on my desk, I find fake tans to be the most difficult and uninspiring to test. I often find myself putting off testing any new fake tans –  if you get a bad one you're stuck looking like an Oompa Loompa and smelling like mould for at least a couple of days – not very glamorous.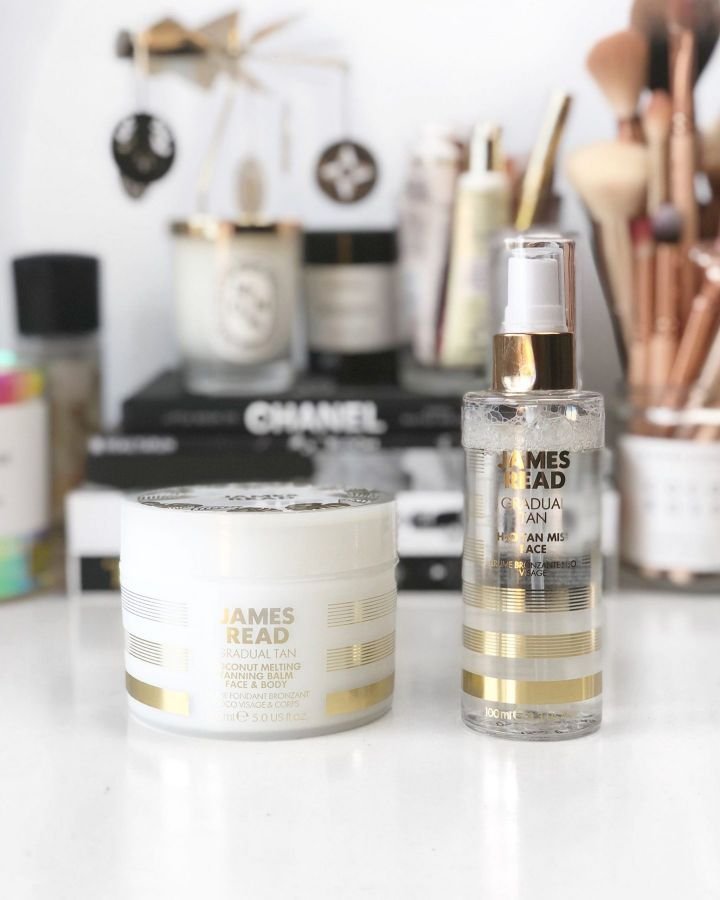 COCONUT MELTING TANNING BALM
A true innovation in tanning; this decadent balm harnesses the power of organic virgin coconut oil and a hint of self-tan to grant a golden, glowing bod whilst deeply nourishing and replenishing moisture.
I wish that I had the creative writing prowess to paint a picture of how bloody magical this smells.  It is this creamy coconut fragrance that is just intoxicating. It isn't that sickly sweet artificial type of coconut, but instead fresh coconut cream. The formula looks exactly like coconut oil and it is suggested that you store this in the fridge to ensure the oil is firm. However, I prefer it a little softer to make it easier to spread.
It is an oil based tan, so you've got to expect some oily residue. No biggy. I apply the balm after my shower at night, which gives the product a chance to sink in before bed. I wake up like a soft and supple coconutty bronzed goddess.  Living the dream.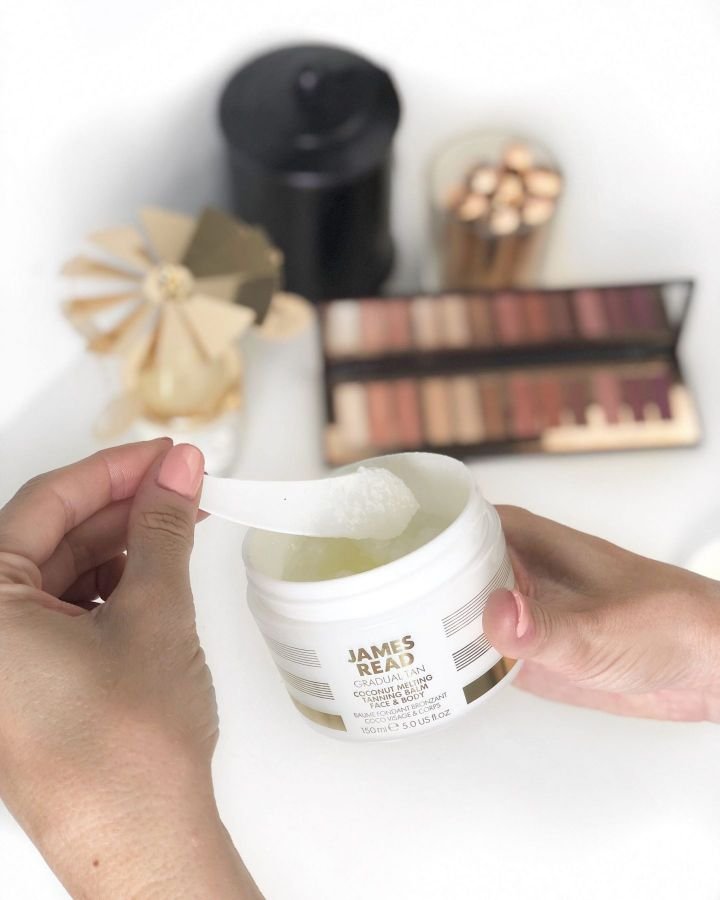 I always struggle with regular tans drying out my skin. Usually, by day two my skin resembles that of a python, but not with this ridiculously rich formula. My skin remains nourished, hydrated and beautifully brown.
Due to the Melting Balm being a gradual tanner, it is impossible to go overboard and I haven't had a bad application yet. I have not even glanced in the direction of my usual tans since this tub of goodness made its way into my life. I cannot recommend it enough.
H20 TANNING MIST
A few spritzings of this lightweight gradual tanning mist and you're well on your way to a beautifully bronzed, glowing complexion.
This is tanning at its finest. H20 Tanning Mist is an easy, lightweight practical spray that delivers a sunkissed glow in seconds. I give my face and decolletage a spritz after a shower and then just wait till after I'm dressed to continue with my normal skincare routine – easy. It leaves my skin looking even, radiant and bronzed with barely any effort. 
The only downside is that it is pointless to use the mist if you're going to be following it up with a chemical exfoliator – you will just buff away all the product before it has a chance to develop.  Oh, and it doesn't taste amazing. So make sure your mouth is closed when you're spritzing your cute little mug 😬
There is something about having a bronzed complexion that just makes you feel so good about yourself. I don't feel the need to wear makeup but yet I'm still confident that I'm looking my best.  I just LOVE having the H20 Tanning Mist apart of my routine and I can see me using this all year round to keep that healthy, youthful glow.
OVERALL JAMES READ TAN REVIEW
Going by my results of only using two of James Reads' products, I can only imagine the high-quality of the rest of the range. I can't wait to try out the more heavy duty fake tans to get me really bronzed. The innovative and creative concepts of the products are just so clever, and oh-so-fabulous. You can see why James is the forerunner in the fake tanning field.
Do you like this post JAMES READ TAN REVIEW? Have you got your eye on something?
*DISCLAIMER – Although these products were provided for my consideration, all views and opinions are 100% honest and my own. No sponsorship or money has been provided for my review. All discount codes are not affiliated unless specifically stated. All opinions are based purely on my own experiences. I try my hardest to provide my readers with accurate information, but I am not by any means a professional, nor am I an expert. Please do not confuse my opinions with professional advice