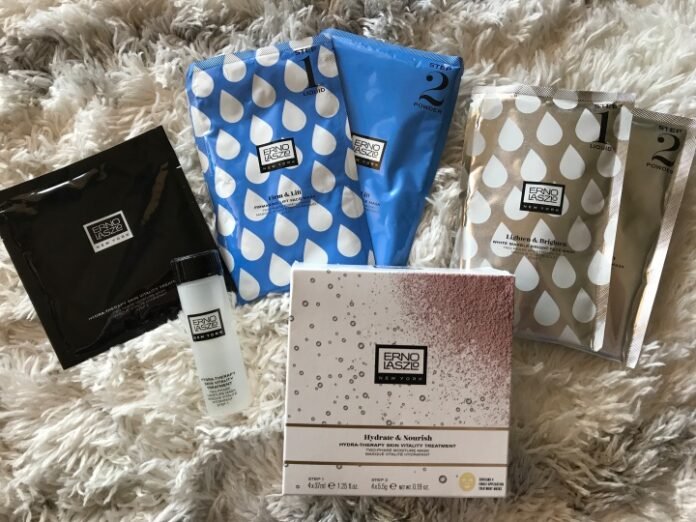 Hello beauties, Have you heard of Erno Laszlo? No? That's ok. Me too. All I knew of the brand was their soap bar shaped cleansers that were famous for double cleansing. As you can see I don't know much about the brand. I was then introduced to their unique face masks which are like a hybrid between a sheet mask and a peeling mask.
Review the Erno Laszlo Dual-Phase Mask:
They are bi-phase masks where you mix the powder and gel together in a bowl before applying to your face. This can get a bit messy and personally I don't think I ever get the right texture.
When you apply the face mask take your time. I find using a spatula is the best way to apply it. I've used an old foundation brush and it doesn't work very well.
Don't apply near your hair or eyebrows, it's hard to peel off on those areas but can be washed off. However on Ben's facial hair there was no issues removing/ peeling off the mask.
Make sure to apply a thick layer, the thicker the better.
Leave on for 15 minutes or longer.
Then just peel off. Its surprisingly easy and fun to remove! If there's any reminanents left over, just wash off with a muslin cloth.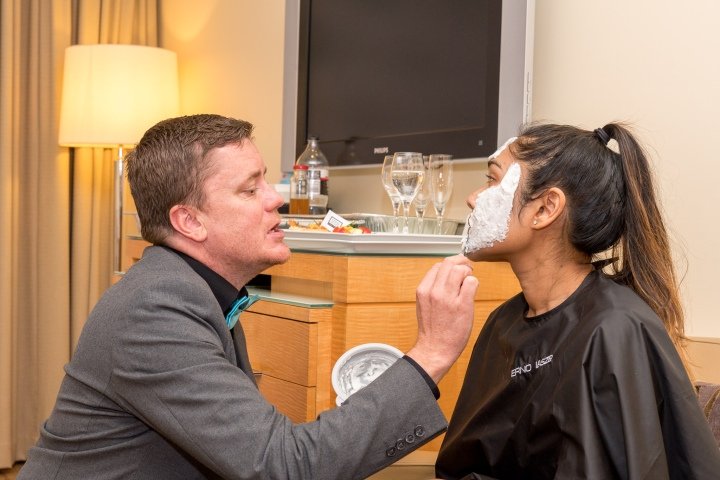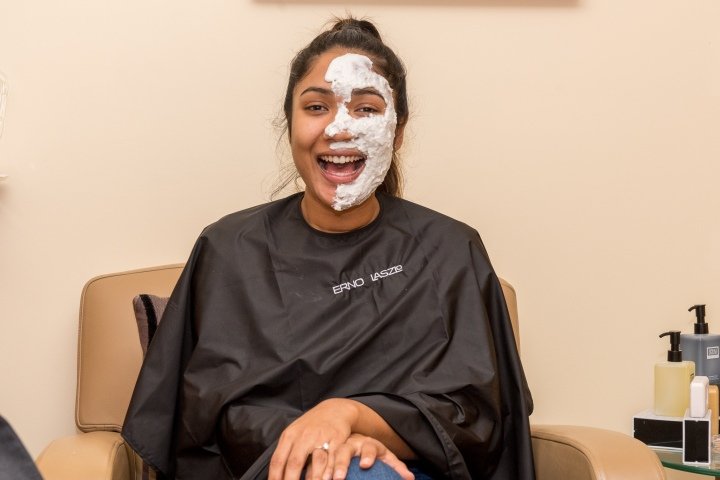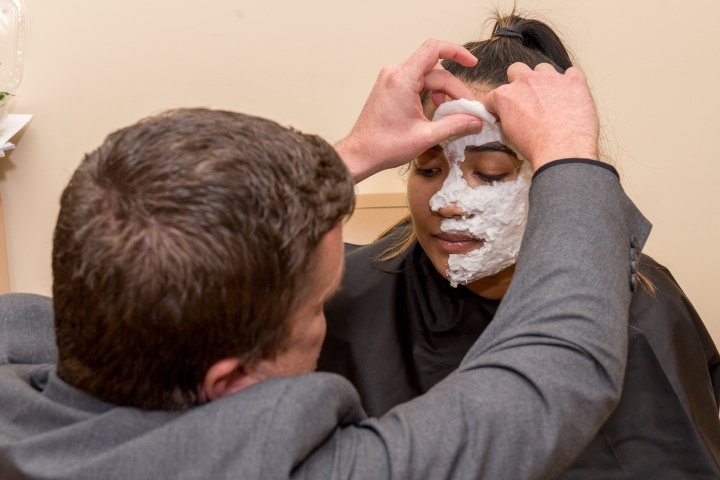 Firmarine Lift Face Powder Mask (Firm & Lift)- $122 for 4 masks
This is the blue mask. When both Ben and I applied it to our face it had the most intense cooling feeling. Probably not ideal during winter…
With this mask there was way too much product and you could definitely get two uses out of it- except because it's in a sachet you can't really keep it for a later date. But that's ok because Ben had to do it with me and his skin has never looked better!
Once we removed it our skin looked a lot fresher and felt more firm and plump.
The following morning I had a few white heads which I'm not sure if it was the face mask lifting all the gunk to the surface. Ben didn't have this effect.
He also said my skin looked a lot clearer and brighter the following morning.
Hydra-Therapy Skin Vitality Treatment – $122 for 4 masks
This is the light pink mask. I also recently found out this was the original dual phase mask from Erno Laszlo.
It contains a lot less product in the sachets then the Firm & Lift Mask. I find by using one sachet its the ideal amount but difficult to peel off. So I use two sachets now which is a bit excessive but its much easier to peel off.
It applied a lot thinner than the Firm & Lift mask and also didn't seem to set as well which made it more difficult to peel off.
This mask if white and is similar to the Firm & Lift mask in terms of texture and ease of use.
This mask was easy to remove and left my skin looking visibly brighter and a little more plump.
The following morning I didn't have any purging on my skin, my skin still looked bright and was visibly clearer.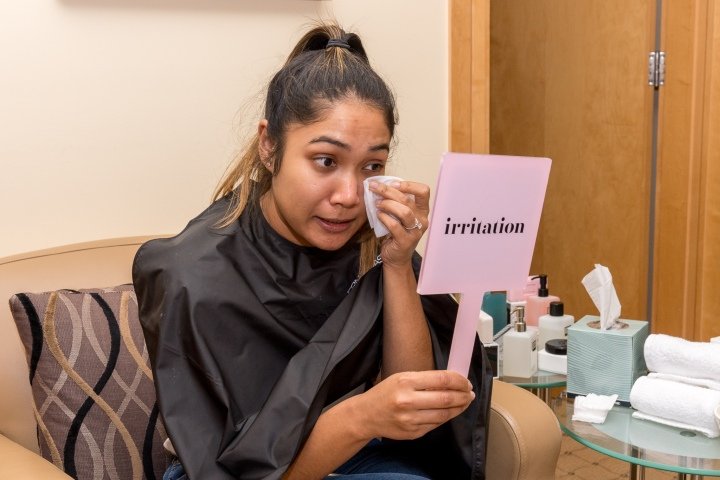 As you can see I'm clearly more in love with the lastest editions; the Firm & Lift and the Ligheten & Brighten. Yes they're expensive but I think they're great quality products and perfect for a little pick me up for your skin. Erno Laszlo is available exclusively in Australia to Sephora.
Also just a quick thank you to the amazing team at Erno Laszlo for taking the time to introduce me to their brand and teach me how to mix the masks.