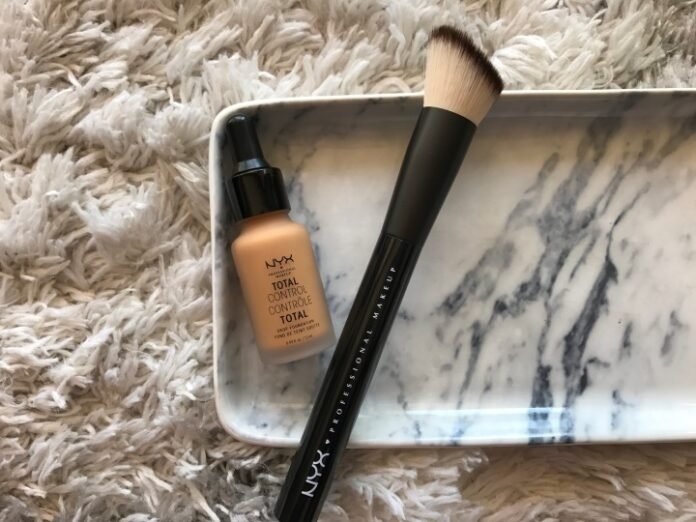 Hello beauties, NYX is slaying it when it comes to new products! They're also one of the most sold makeup brands in Priceline which is pretty amazing since they've only been in Priceline for about a year. When they launched their new Total Control Drop Foundation, I like most beauty bloggers were pretty excited. I mean who doesn't want full coverage without feeling it on the skin? So here's my thoughts on the new foundation and specially designed Total Control Drop Foundation Brush.
How NYX describes the new Total Control Drop Foundation
"from sheer to full, your ideal coverage is just drops away with our new Total Control Drop Foundation! Fine-tune this velvety, matte foundation with the included dropper. Simply adjust the number of drops until you create the look you're feelin' today. Want more coverage? Add more drops! Buff expertly using the Total Control Drop Foundation Brush for a seriously smooth finish."
About the NYX Total Control Drop Foundation
Retails for $24.95 AUD or $14 USD for 13 mL
12 shades in Australia and 24 shades in the US
The foundation brush retails for $24.95 AUD
Review: NYX Total Control Drop Foundation
The bottle is a lot smaller than I anticipated which makes it quite a pricey drugstore foundation.
The foundation is really liquidy which makes it a little bit difficult to control how much you use. I used the brush to apply it and find it creates a flawless base- more on that later…
The brush has been specialy designed to cup the foundation, personally I find it just sinks in which makes it hard to tell how much to use.
I've been using about 3 to 4 drops for my whole face which leaves me with full coverage. While I don't normally wear full coverage I've found it hard to control the drops and blend it to create a sheerer base.
The coverage is truly full without being cakey or heavy on the face. As you all know I had a really large blemish near my nose and it's been impossible to cover the scar. Well this foundation covered it pretty darn good. I was pretty sold after seeing the coverage, but the test would be how long would it last on my oily combo skin…
I always prime and used the Maybelline Super Stay Primer as its thin. For powder I used the new NYX #NoFilter Finishing Powder. I found the trio left me with flawless makeup and I even received numerous compliments from Bae and my colleagues.
In terms of the finish, I would say its on the satin to matte side. Definetely not glowy…
I found around the 4 hour mark I had a bit of a sheen near my chin but nothing obnoxious. At the 12 or 13 hour mark my makeup still looked good from far away, but close up I could see it was breaking up a bit.
The only negative I have is the shade. I feel I look slightly orange which is why I blend it down my neck… Hopefully I can mix it with another foundation to make it a bit less orange.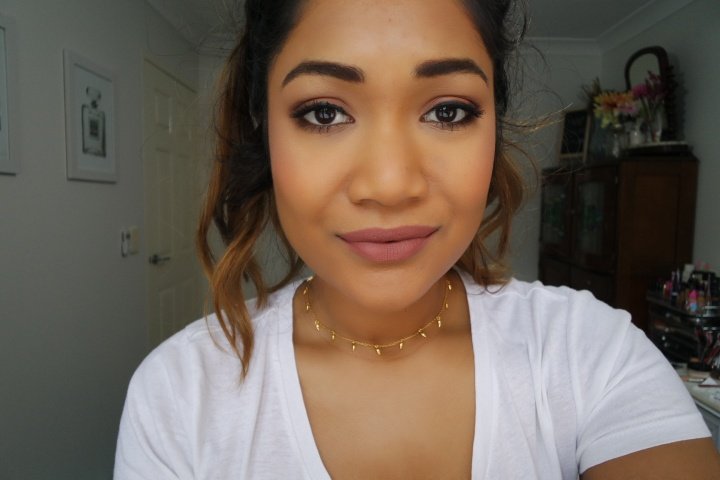 Overall I'm really impressed with this foundation, the coverage, the finish and the longevity. Now I'm even contemplating using this for my wedding. Have you tried it? What's your thoughts.