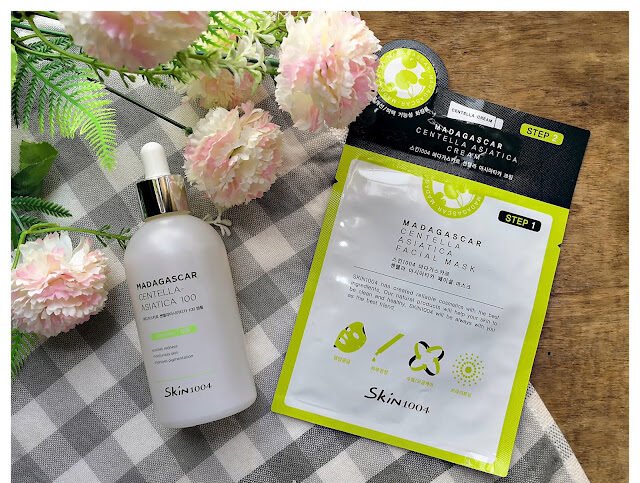 Today, I will review Skin1004 Madagascar Centella Asiatica 100 Ampoule. I am a bit hesitant to write this review, mainly because I don't have sensitive skin to begin with. My skin is normal to dry. It will get irritated when it is not properly hydrated. But it is not sensitive in nature. As such, I gave this away to my best friend who has extremely sensitive skin, who can only use brands like Avene, Belif, Pyunkang Yul, Biotherm and so on, hoping that she could be the lab rat for me. Now that she has finally finished using the entire bottle, I think it is time that I devote a blog post on this popular Ampoule in the internet.
Skin1004 Madagascar Centella Asiatica 100 Ampoule Overview
The Skin1004 Madagascar Centella Asiatica 100 Ampoule is housed in a round plastic bottle. The packaging is simple and practical. It comes in a nice dropper that helps to dispense an adequate amount each time you are using.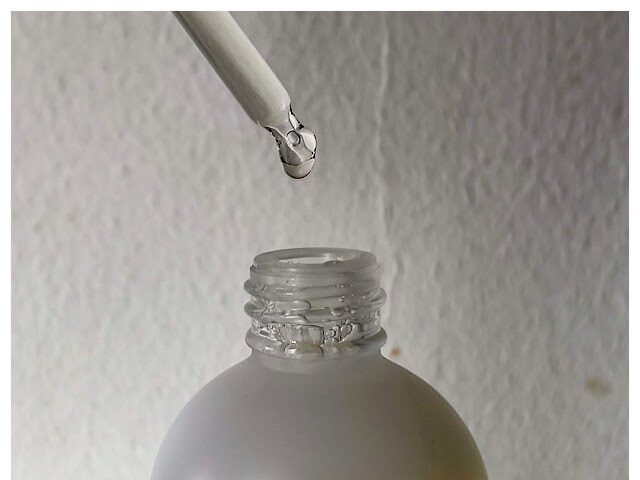 The Ampoule is odourless, colourless and scentless. The texture is lightweight and can be easily absorbed by the skin. I find it a bit tacky though if I don't use a watery toner before using this. My friend with sensitive and dry skin don't have the same problem. Contrary, she finds it not as moisturizing as she wants it to be.
Ampoule is something you use right after your toner and before your serum or cream. This particular one has high concentration of centella asiatica extract (or cica), with 30% asiaticoside, 30% asiatic acid, and 40% madecassic acid, making it perfect for sensitive and damaged skin. In other words, it doesn't have any preservative, humectant or solvent that might potentially irritate your skin. It only has centella asiatica, and nothing more.
Below are the benefits of each of these cica:
Asiaticoside – Improves the water-to-oil balance of the skin
Asiactic acid – Strengthens the skin's barrier and has antioxidant effects for anti-aging
Madecassic acid – Repairs damaged skin and evens out scar tissue
How to use Skin1004 Madagascar Centella Asiatica 100 Ampoule
Since this only consists of centella asiatica, you can think of it like an pure essence, or 原液, so the ways of using it can be pretty versatile.
You can use it as a serum, just apply a few drops before your cream and after your toner. Alternatively, you can mix it with your foundation or cream to "sneak" this ampoule in without even noticing it. You can also pour a capful onto your cotton pad and use it as lotion mask on your sensitive area. It can also be diluted with distilled water as a go-to mist in your bag.
Skin1004 Madagascar Centella Asiatica 100 Ampoule
Performance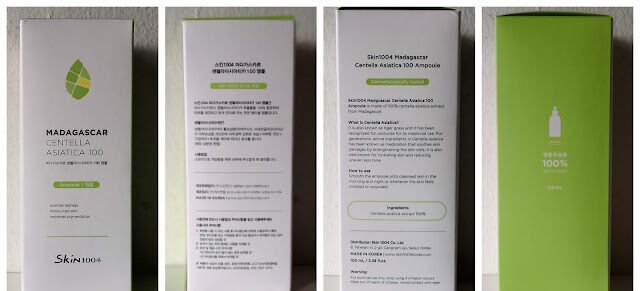 After using 1/3 bottle of it, I personally see:
no breakouts when I am on this Ampoule (but I don't get a lot of breakouts anyway)
skin stays better hydrated
less prone to itchiness that is caused by dryness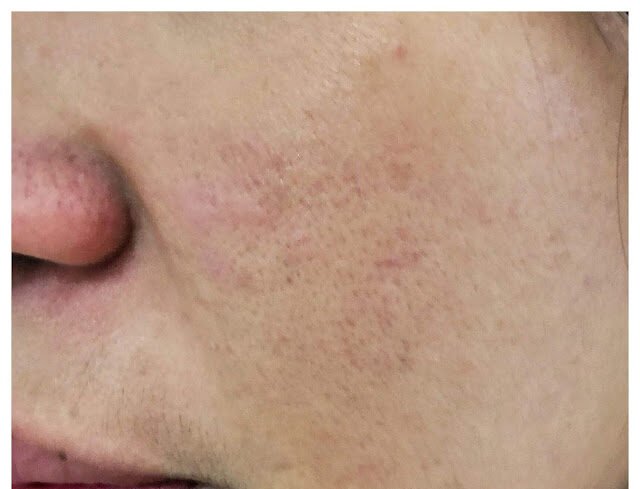 As for my friend, she thinks that this has helped to hydrate her skin, but nothing significant at all. Her red rashes are still there, and her skin doesn't become more resilient to external aggressors. Her scars do not heal better, and that her skin remains flaky.
In short, both myself and my friend think that this Ampoule works well as a hydrator and skin soothener. It soothes the skin well, especially when it is reactive to external aggressors, but we both didn't see any significant improvements to our skin condition after using it. It is more like a conditioner than a skin treatment in our opinion.
Read more: Althea Angels Haul Review: Pore Purifying Cleanser and Stay Fresh Body Sparkling Mist