Today, I will review aboutPore Purifying Cleanser and Stay Fresh Body Sparkling Mist. Actually, I posted this review some months ago but somehow it was missing or accidentally deleted from my blog, so I am reposting it again.
Althea has been kind enough to send me their newly released products for review, and they are again, affordable and practical with a 30-Days return policy. They are that confident about their new releases!
This time, we are landed with two lovely items from Althea:
Althea Pore Purifying Serum Cleanser 150ml
Althea Stay Fresh Body Sparkling Mist 100ml
Let's look at them one-by-one:
Review Althea Pore Purifying Cleanser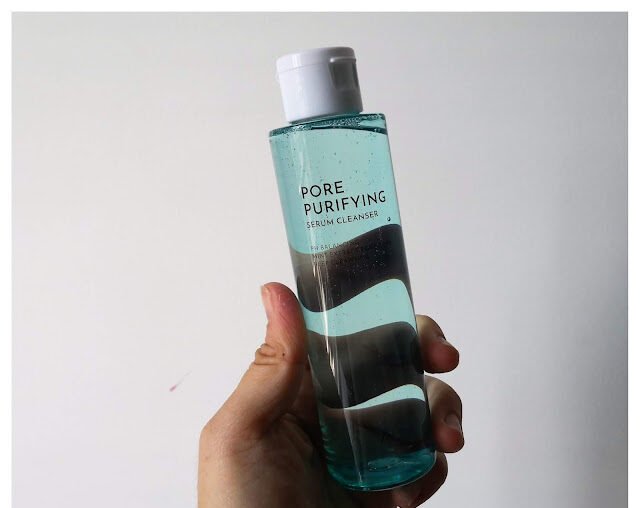 This is basically a makeup remover or cleansing oil that can melt makeup, dirt, and grime on your face. Althea claims that it is a "serum" + "cleanser", but I always prefer to use it as a cleansing oil, then followed by a foaming cleanser thereafter.

You can definitely use it as a makeup removing cleanser if you don't like the hassle of double-cleansing though, and this product is hydrating enough to not strip your skin of its natural moisture barrier. It is pH-balanced and is formulated with dual moisture cell system that helps to keep your skin supple after cleansing.
The product is housed in a round, tall plastic bottle. It is neat and minimalist. To use, you just massage the product onto your skin and let the oil inside melts away all colour and waterproof makeup before rinsing it with water. You can follow that up with a foaming cleanser if you like the feeling of having "something" on your skin.
Pore Purifying Cleanser Ingredients
[INGREDIENTS ANALYSIS] Water, Peg-7 Glyceryl Cocoate, Cyclomethicone, Isononyl Isononanoate, Dipropylene Glycol, 1,2-Hexanediol, Melaleuca Alternifolia (Tea Tree) Leaf Extract, Simmondsia Chinensis (Jojoba) Seed Oil, Mentha Arvensis Leaf Extract, Glycerin, Citric Acid, Hydroxyacetophenone, Disodium Edta, Ethylhexylglycerin, Sodium Citrate, Butylene Glycol, Fragrance
Review Pore Purifying Cleanser Performance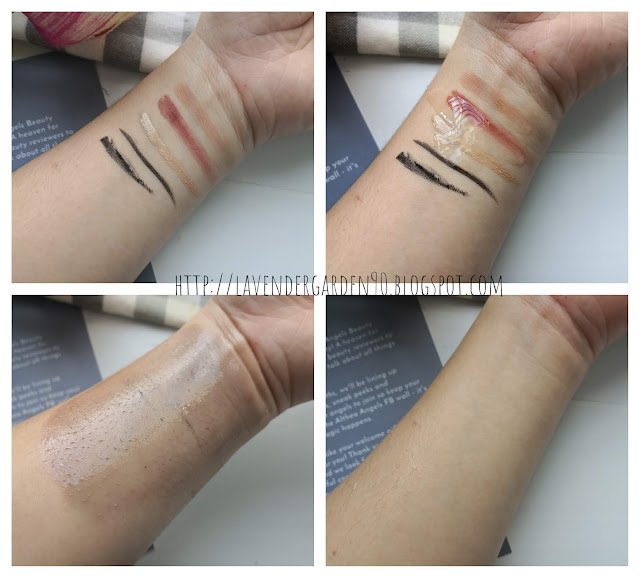 Final Thought About Pore Purifying Cleanser
Honestly, I think Pore Purifying Cleanser is a great initiative but may not be the one that I will be excited about. I am not really a fan of cleansing oil, in particular the feeling of having a "slippery" finish after cleansing with a cleansing oil. I will be more excited if this is a cleansing water.
Having said all these, I still think Pore Purifying Cleanser is a good quality product, made with love for many skincare lovers out there. Most cleansing oils you find in the market nowadays are more or less around RM30-40, some branded ones even mark it at RM80-100 so I am quite pleased with this Serum Cleanser with its simple yet quality ingredients and good performance.
Next, let's look at this Althea Stay Fresh Body Sparkling Mist.
Review Althea Stay Fresh Body Sparkling Mist
Honestly, I love this stuff. It is a very affordable (can I say cheap) body mist with enticing, fruity-floral blend of rosey-ness and peach. But if you ask me, my Malay friends actually love this more than my Chinese or Western friends. It is as strong as Victorian Secret's perfume but the scent is not so "Western" if you get what I mean. So I won't be surprised when I learn that this product is made in collaboration with the Indonesian actress Titi Kamal.
I normally spritz some of it on my wrist or shirt before heading out. I use this occasionally to spritz on areas of my house with "foul smell", and even on my shoes. It is just convenient, affordable and perfumy.
Althea Stay Fresh Body Sparkling Mist Ingredients
[INGREDIENTS ANALYSIS] Alcohol, Water, Glycerin, Fragrance, Pentylene Glycol, PEG-40 Hydrogenated Castor Oil, Rosa Damascena Flower Water, Butylene Glycol, 1,2-Hexanediol, Sambucus Nigra Flower Extract, Citrus Aurantium Dulcis (Orange) Flower Extract, Magnolia Liliflora Flower Extract, Plumeria Rubra Flower Extract, Lilium Tigrinum Extract, Ethylhexylglycerin
FINAL THOUGHT
I want to thank Althea for sending me these lovely products. The Serum Cleanser is a great initiative. Althea wants to make cleansing oil and foaming cleanser in one, but I personally like to have them separately. As for the mist, I actually think Althea made a great job producing the blend. It is guaranteed be loved by most Southeast Asians. I have asked many of my friends and most of them like it.
My apologies for the delay in posting. I actually rewrite this whole thing so I may have missed some points that I wanted to make when I first reviewed this.
Great job done Althea and I am hoping to review more of their in-house brand soon! Thanks for reading my review and read next post "Review Loreal Clinically Proven Lash Serum"