I am slowly moving away from being a cosmetic beauty blogger to one that focuses more on internal health and non-cosmetic-related products. I'm eating Health Supplements For Skin.
I think it all begins with my minimalism journey in 2018. It was basically a self-realization of the "burdens" caused by having excess stuffs in my house and collection. I bought too many skincare products in the past 3-4 years and they had a toll on my total wellbeing. I had this unnecessary guilt after buying stuffs that I really "wanted" but ended up didn't want it as much after a few months have passed. And since I had so many products in my wardrobe, I can't seem to finish them quicker than I was buying them. All these become a negative cycle of "desire vs. need vs. waste".
I decided that all these must be stopped so I literally stopped browsing any retail websites or following any beauty trends from the second half of 2018 onwards. I just focus on "finishing" things that I had accumulated over the years and start rethinking my way forward.
Now, I have a more holistic approach towards health and beauty. I talked about my skincare minimalism practice here. I also shared more on oriental or Chinese medical practices and how important are they to our internal beauty. I then went on to explore essential oils and how having a neat and tidy home can improve our internal wellbeing. Recently, I also focus a lot on health supplements for skin. You are what you eat. So, I not only focus on eating wholesome and healthy foods, I also consume health supplement that, in my opinion, matter a lot more than expensive skincare products that may not eat absorbed by your blood steam at all.
In this review, I am gonna share some of the health supplements for skin that I have been consuming recently, and how they help to shape my life now:
Opceden Bilberry Eyebright Plus
As a office lady, it is important to take absolutely good care of your eyes and I am trusting these bilberry extracts for that. I also consume a lot of berries especially blueberry on a regular basis to take good care of my eyes.
BMS Organics Olivia Lady
I think Biogreen upgraded their Pink Lady so this Olivia actually tastes better with a lot of pinkish extracts like goji berry inside. Really good antioxidants in there I must say, and it is good to drink them on a regular basis!
DHC Pearl Barley Extract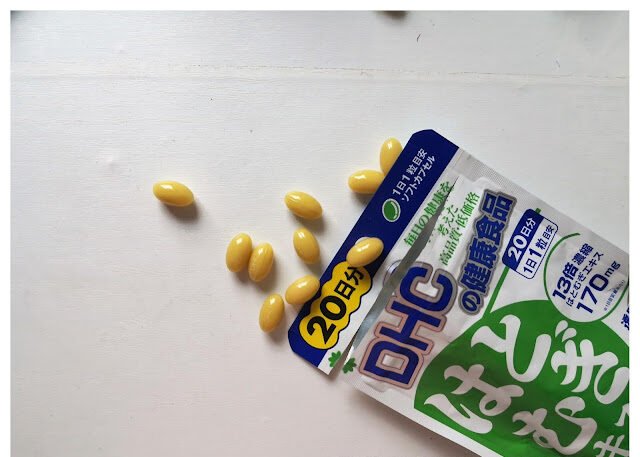 This is a health supplement made of 13x concentrated pearl barley extract. Pearl barley has been traditionally used as a skin brightening and detoxifying remedy for East Asians. Chinese people boil this and drink this as a tonic to "lower your internal heat" and to "reduce water retention in your system". In other words, it aids in weight loss and improves enema condition.
DHC Japan Melilot Beauty Diet Supplement
This diet supplement is immensely popular in Japan, China, and Taiwan. Many girls claim that their lower body becomes slimmer after consuming it for weeks. Intrigued, I ended up with a pack of this for 1-month consumption. So far, I have seen good results within just 2-3 days of using, it basically just helps to get rid of water and any "waste" that is accumulated in your lower body. It doesn't upset my stomach or give me any other issues. So far so good. I will keep you guys posted on my full review later.
Doterra Essential Oil
ISDG Night Enzyme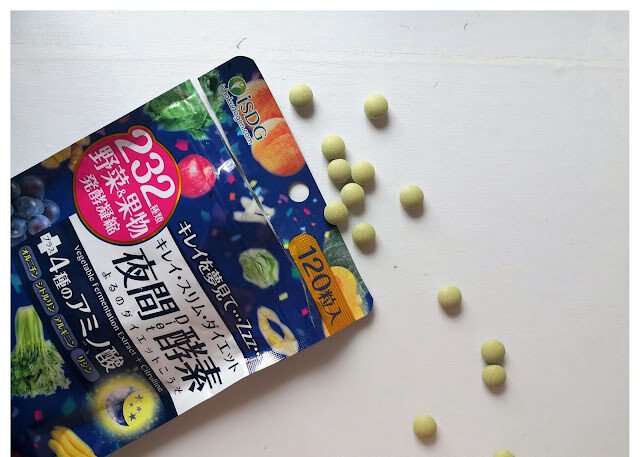 Enzyme is really popular in Japan. The "Beauty Guru" Mr. Kelvin also raved about it in his vlog, which got me really curious about them. I picked this Night Enzyme from the brand ISDG that Mr Kelvin recommended. I know there is several other brands that produce good enzyme too so I might check them out later. I am on my 3rd day into this so I will update you guys whether or not this works!
Nutrilife Daily
I realize that I didn't consume enough vitamins and minerals sometimes, especially if I am eating just breads and rice all the times so I am taking a pill of this daily nutrients as added supplement.
Nutrilife Natural B Complex
Sometimes you get heaties, chapped lips and such due to vitamin B deficiency so I am also getting a bottle of this. The product uses yeast extract so it is much more promising and is better for digestion too.
Nescafe Dolce Gusto
Additionally, I also tried to cook my own breakfast and lunch, using only wholesome ingredients. Among which, things like oat, banana, chia seed, hummus, lemon, sweet potatoes, salmon, baby spinach, wild rocket are my recent favourites. I also consume black sugar and ginger in the morning to keep my stomach warm. I replace white sugar with coconut sugar in my coffee. Of course, I am not hesitated to indulge in some "unhealthy" snacks like kitkat once in a while to keep myself happy.
I hope you like my share today, and do let me know if you like more lifestyle related videos like this and I will be motivated to come out with more. See you guys in my next post!
Jiu Ji Gong Traditional Brown Sugar
This Jiu Ji Gong Brown Sugar is a nice supplement for women especially after menstruation. It supplies the glucose and red blood cells lost during the shedding of blood during your menstruation. It actually eases me through my period and makes the pain more bearable. Asian women drink this as health tonic or supplement.
Above are some of the health supplements for skin I am eating currently. There is certainly more to follow but I just want to share some that I am currently having, especially for non-so-traditional health supplements like those from DHC.
Let me know if you have tried any of these supplements and what are your thoughts on them at the comment section below! Thanks for reading my blog make up by madison and wait my next post review Becca Ever Matte Shine Proof Foundation.