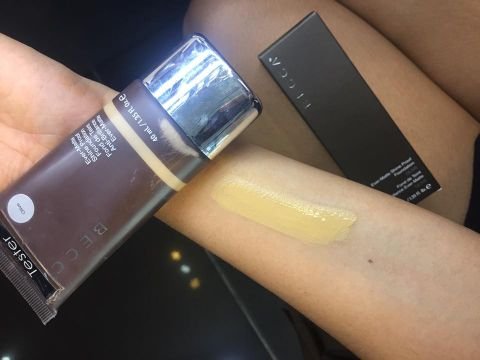 As an oily lass, I always struggle to find a foundation that suits my long list of wants and needs – mostly because those very wants and needs are completely contradictory. I don't like anything too matte and flat, nor do I want to look like I've been bathing in oil. I want something slightly glowy, with a decent amount of coverage and badass longevity on my greasy mug.  It's a big ask right?! Generally oily skin-types shouldn't dabble too much with dewy foundations, and anything other than a matte finish doesn't usually last very well. But I want to look fresh and full of life, too. Very few foundations have answered my slightly-unreasonable demands, but I was found Becca Cosmetics Ever Matte Shine Proof Foundation and and read review in here.
This long-wearing medium coverage foundation features a unique microfine powder that absorbs oil so your complexion remains fresh and shine free throughout the day. Created for combination to oily skin, this foundation minimizes the appearance of pores and fine lines, and creates a lasting soft-focus effect. – Activeskin.com
…Sounds very promising. The foundation is said to also be a buildable medium coverage, that is oil, fragrance and alcohol free.
REVIEW PACKAGING BECCA EVER MATTE FOUNDATION
The packaging is true to the Becca aesthetic; It is a brown squeezy tube with a metallic silver lid. The tube has a small window that allows the user to see the shade. I really like this type of packaging, as it allows you to get the most out of the product, while being very hygienic at the same time.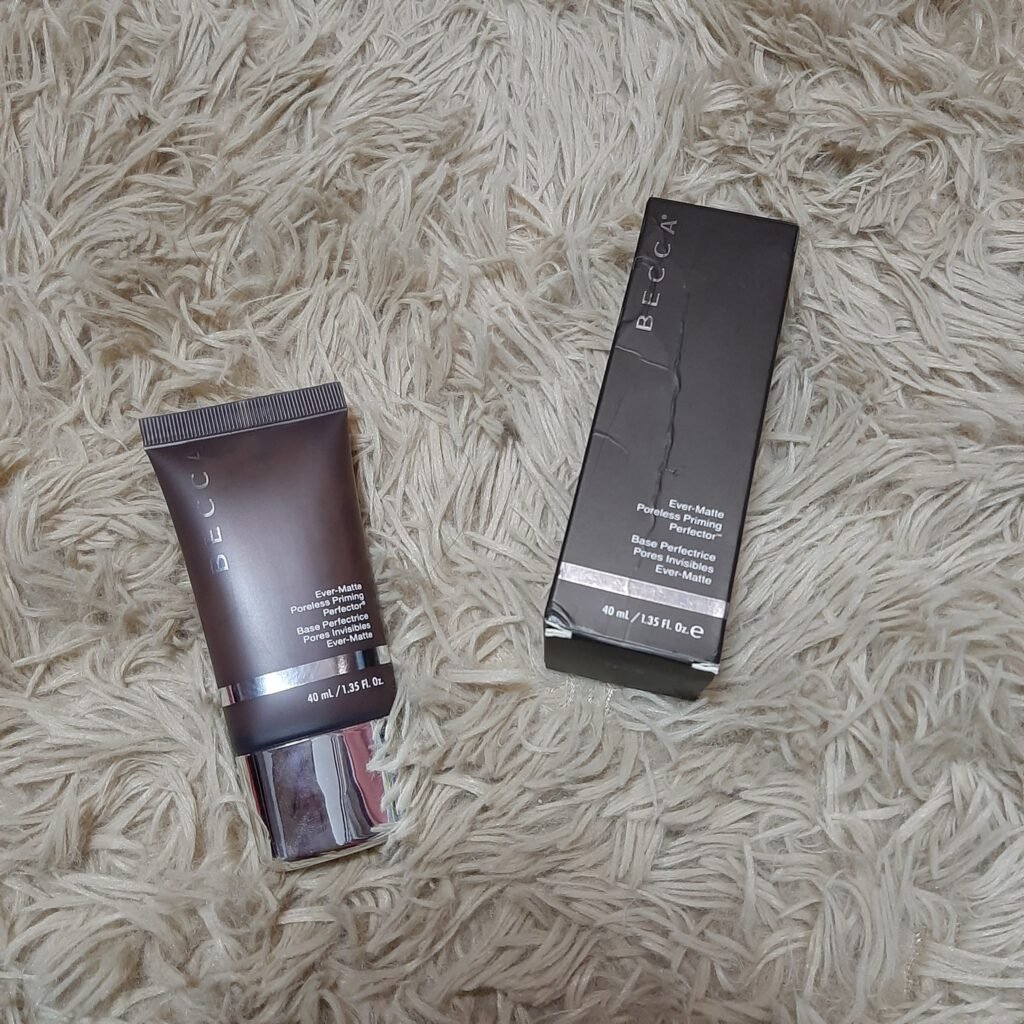 REVIEW FORMULA BECCA EVER MATTE FOUNDATION
The formula isn't watery, nor is it thick; just a nice happy medium between the two. It spreads on the skin effortlessly and blends out just beautifully. The coverage hides any imperfections and blemishes with ease. I think this is easily a medium coverage foundation, but can be a little difficult to build up as it becomes a little streaky .
I prefer to apply it with a kabukui brush, and then blend it out with a damp beauty blender for a flawless result. Using a Beauty Blender alone does tend to sheer it out a fair bit.  After application it doesn't feel stick or tacky, it's almost dries down to a powdery finish. Straight away I noticed a slight glow, which I loved but also made me a touch concerned for my oil production throughout the day. The result certainly wasn't flat. It was even, light-weight, and not cakey in the slightest. Just beautiful.
BECCA EVER MATTE FOUNDATION REVIEW
I honestly love how this foundation looks when first applied, but I wouldn't agree with its shine proof claims. Right from the start there was a little glow that required a touch of powder, which isn't a big deal, as I generally use a setting powder in my daily application.  I noted that it did start to fade around my nose at the 5 hour mark, and although it was quite dewy, It still looked natural and fresh. My blush and highlight fared well, which for me is quite surprising, as it usually fades quickly.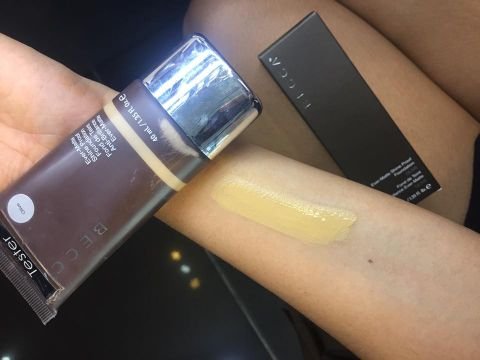 At the 8 hour mark, it was quite shiny and patchy and felt like I definitely needed a touch up, but I still liked the overall look of it. The days that I set it with powder and a mattifying spray certainly had improved longevity and the amount of shine. With over a week of use I haven't noticed any skin irritation or extra congestion.
OVERALL THOUGHTS
I actually really like this foundation. Although I don't agree that it is completely matte and shine-proof . Which actually fits perfectly into what I like in a foundation. While it becomes quite glowy, it looks lovely and natural but somehow remains fresh. Plus any shine was easily diffused down with a slight dusting of powder. The coverage did seem to also slightly fade throughout the course of the day, but it wasn't really a huge concern for me. I would imagine ladies without my level of face grease, would really enjoy the benefits of this little beauty.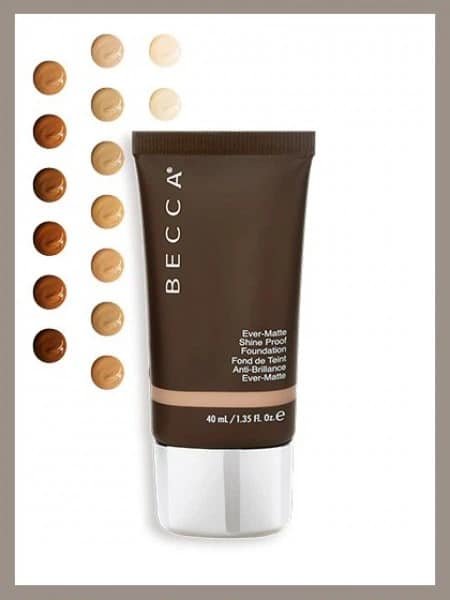 I have been really loving this foundation for daily wear, it just looks so natural and fresh. I think it may even be giving a couple of my favourites a run for their money. I have been using this baby for a little over a week and just continually reach for it. I do think that it is better suited to a simple everyday look, over a heavy foundation for a night out, but that doesn't make me love it any less. It is definitely a foundation that I will repurchase in the future.
Becca Ever Matte Shine Proof Foundation is available from Activeskin.com for $53.90
Have you tried this? What were your thoughts?
You can find more of me on Instagram, Facebook and Snapchat (@onabeautybender)
*DISCLAIMER – Although this product was sent for my consideration, all views and opinions are 100% honest. All opinions are based purely from my own experiences. I try my hardest to provide my readers with accurate information, but I am not by any means a professional, nor am I an expert. Please do not confuse my opinions with professional advice.