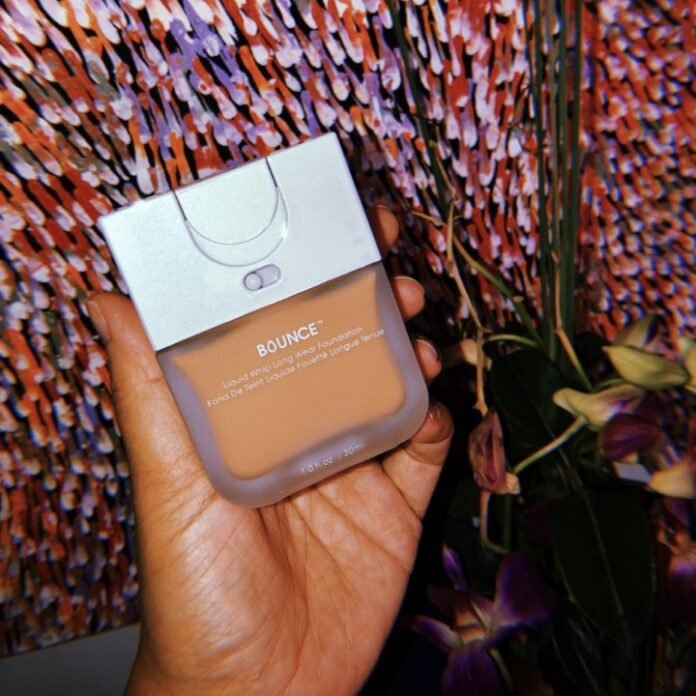 Hi Beauties, If you're a beauty addict like me I'm sure you've tried the cult favourite Beauty Blender. Since trying the Beauty Blender to apply my foundation I now really struggle to apply my foundation any other way. So when the revolutionary makeup brand launched their first foundation, Bounce Liquid Whip Long Wear Foundation I was so keen to try it!
About the Beauty Blender Bounce Liquid Whip Long Wear Foundation:
"A weightless, liquid whip foundation with a multidimensional, velveteen-matte finish that wears for up to 24 hours". 
Retails for $60 AUD from Sephora.
Available in 40 shades and categorised by neutral, cool and warm tones.
Overall Thoughts Beauty Blender Bounce Liquid Whip Long Wear Foundation
I found the online swatches really helpful and accurate in selecting my shade. However I still recommend going in store to get colour matched as I was advised this foundation can oxidise a bit. Personally I haven't noticed it oxidising on my skin.
I wear the shade 4.00 N/O which is perfect for me.
The packaging is quite unique. There's a lock mechanism to keep the foundation fresh. Apparently if you don't close it after each use the foundation can dry and clog the opening. It also has a curved/ flat side so you can blend and mix the foundation.
I use 2 pumps for medium coverage. It's definitely buildable if you want more coverage.
Of course it's recommended to use a Beauty Blender to apply the foundation but you can use a brush as well.
The finish is semi matte. As my skin is on the drier side it's a tad too matte for me at the moment but when my skin goes back to oily I can see this being a favourite.
I haven't noticed it sticking to dry patches of skin.
The foundation lasts about 6-7 hours before I notice my oils peaking through. Could be because my skin is more dry or that its winter.
Here's a before, no makeup…
Here's the final makeup look using the Beauty Blender Bounce Liquid Whip Long Wear Foundation…
Overall I really like this foundation and think I will love it when my skin is oily again. I think this is one of those rare foundations that would suit all skin types as you would be able to change the finish with a different primer.
UPDATE: As my skin has slowly transitioned to be more oily this foundation has been amazing! The foundation makes my skin look flawless and lasts really well during the day. Below are some newer photos with my normal- combo skin. Apologies for the iPhone photos but I think it still shows how beautiful the foundation looks.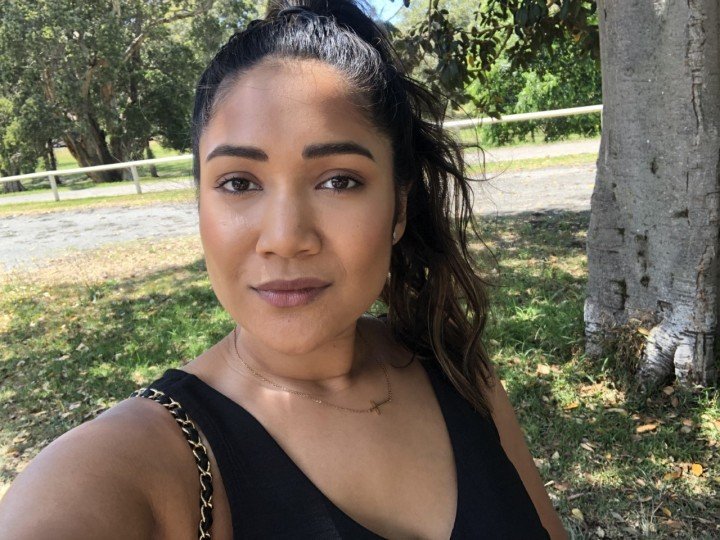 *This product has been provided for reviewing purposes, all views and opinions are 100% honest.
**Disclaimer: All opinions are based on personal experiences, and are not sponsored. rachelbeautystyle is not a make up artist, beauty or skincare specialist and will not be held liable for any recommendations. Therefore try at your own risk.