Hello beauties, Cushion Foundations are popping up everywhere in the Western world, first originating in the Korean beauty market. Mainstream makeup brands such as LÓreal, YSL and now Maybelline have launched their own Cushion Foundations and have even branched out into Cushion Blushes and Bronzers. Today, I talk about the new Maybelline Dream Cushion Foundation, my first foray in the Cushion Foundation space.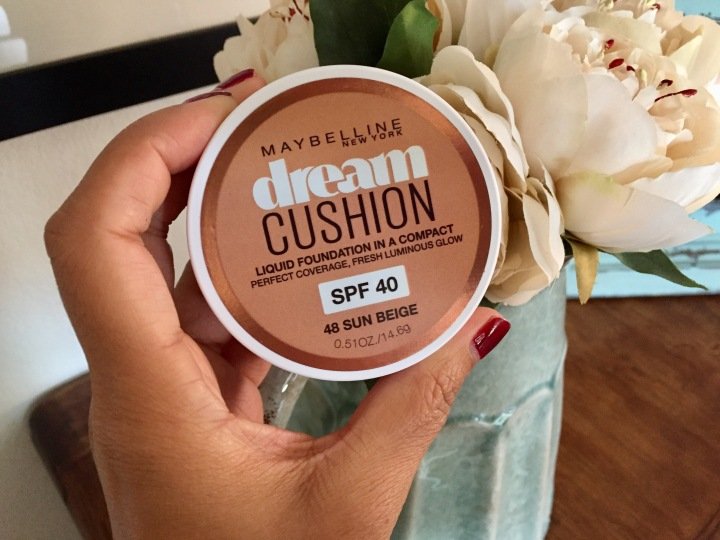 About the Maybelline Dream Cushion Foundation
Retails for $26.95 AUD
Available in 6 shades in Australia, and 8 shades in the US
Has SPF 40 which is one of the highest SPFs in a foundation
Each compact comes with a little sponge puff and mirror
What Maybelline says about the foundation, "Our 1st liquid foundation in a cushion compact for the ultimate fresh-faced glow. Sponge filters the liquid formula to smooth and even skin for a naturally luminous look. Pure liquid pigments deliver perfect coverage SPF 40."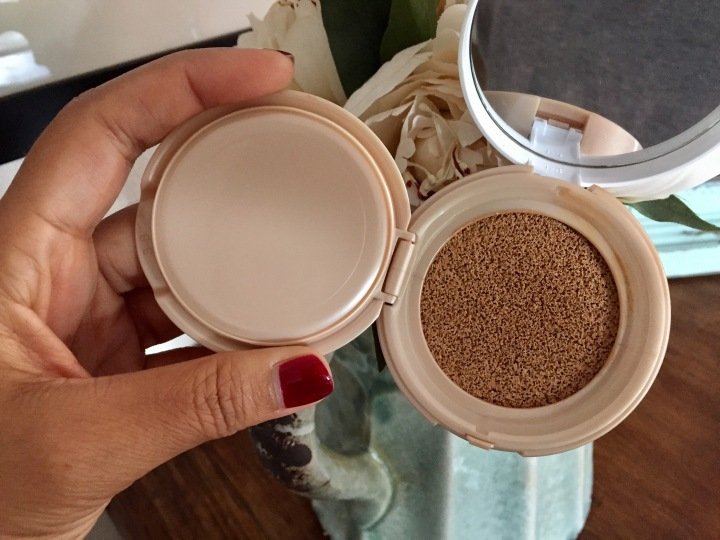 Review Maybelline Dream Cushion Foundation
I use the darkest shade available in Australia, 48 Sun Beige which is a tad light for me but workable.
I don't use the sponge provided as I would prefer to keep it for touching up on the go.
I use a kabuki brush to apply the foundation, using a buffing and pushing motion.
The packaging is great! There's a little flap that locks in the foundation for no leaks and the sponge sits on top of the flap. Also, a good size mirror for touching up on the go.
I've been using the Maybelline Superstay 24HR Primer* under this foundation and they work a dream together!
I have oily/ combination skin, so I always prime and set my foundation with powder. I found that this foundation lasts really well throughout the day. Around the 6-8 hour mark, I still have minimal oils. Any longer than 8 hours, I noticed my foundation started to break up and look patchy.
My girlfriend that has dry to combination skin also uses this foundation and it looks amazing and radiant on her! I don't know about staying power, but her skin looked flawless!
In terms of coverage, I would say its medium and the finish is luminous without being glowy.
Overall, I'm really happy and impressed with this foundation. I can't wait to continue to use this, especially when I'm a tad lighter in winter. On my oily/ combination skin it works really well. However, I read another review and the girl had oily skin and found that this foundation did not work for her skin. She could be using the wrong primer, who knows? But honestly the Maybelline Primer with this Cushion Foundation is an amazing combination!
Also, I would really appreciate if you gave my Facebook page a like, at makeup by madison rose. Thank you xx
*This product has been provided for reviewing purposes, all views and opinions are 100% honest.
**Disclaimer: All opinions are based on personal experiences, and are not sponsored. rachelbeautystyle is not a make up artist, beauty or skincare specialist and will not be held liable for any recommendations. Therefore try at your own risk.