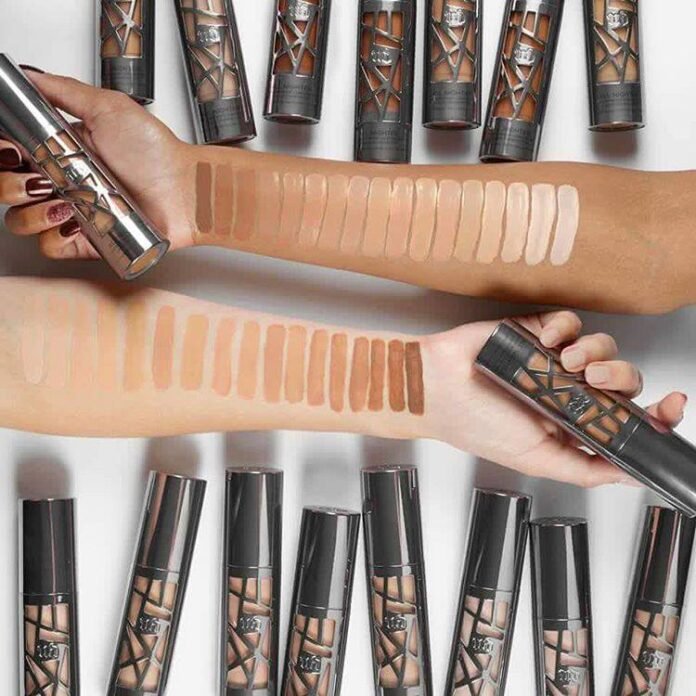 With such a massive selection at Mecca, it is often so hard to pick between products. Especially when a favourite brand has two hot fire foundations that both sound like winners. I've done the legwork for you and review Naked Skin Foundation and All Nighter Foundation so you can decide which is best for your cute little mug.
Both foundations retail for $65. They are both housed in a tall bottle with a pump style of delivery. Each contains 30ml of product but offer very different things.
Review Naked Skin Foundation
Fusing cutting-edge technology with high-performance pigment, this ultra-definition liquid foundation delivers a perfected look and weightless feel to the skin.
Naked skin both feels and looks oh-so-natural on the skin. The coverage is medium, but really easily sheered out or built up. I love how I can even out my skin tone with this foundation, but my freckles and skin can still shine through. The finish is a demi-matte, which gives the skin beautiful glow.  It lasts well, but my mug starts to get a little shiny after a couple of hours, and by the end of the day the foundation does start to break up on my face.
I think this would be a great everyday foundation for most skin types. While the longevity isn't super incredible for oily gals, it gives my skin such a beautiful finish, that can be blotted/powdered when the shine is getting a bit too much. It doesn't catch on dry bits and has enough hydration that dry skin babes would enjoy this all over their face too.
Review All Nighter Foundation