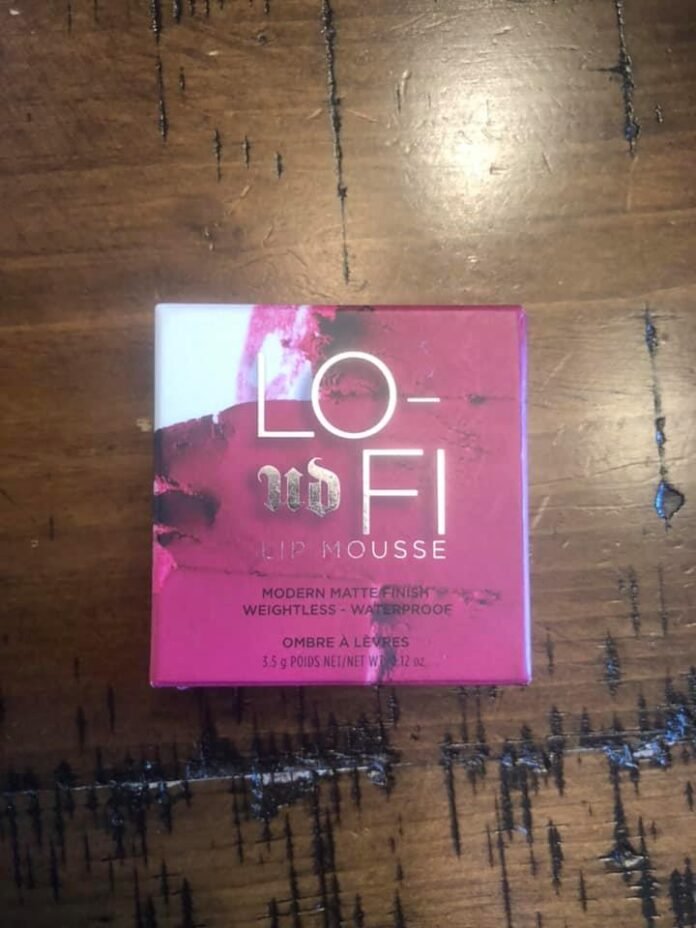 Have you seen this little eyeshadow look-alike doing the rounds? While the new Urban Decay LoFi Lip Mousse look interesting, are they worth your hard-earned cash? Let's take a look.
WHAT IS THE URBAN DECAY LOFI LIP MOUSSE?
This innovative liquid to matte whipped lip colour gives extreme pigmentation and a velvety finish for super plush lips
The weightless formula is also waterproof, making it the perfect accessory for your next festival, as well as the warmer months
 The comfortable texture won't budge throughout the day, and can be built from a subtle wash of colour to bold, intense pigment
The packaging is really cute and practical. A little applicator pops out when you open the lip. I love this idea. The mirror also keeps things very workable and easy to take with you. Absolutely ideal to pop in your handbag.
REVIEW FORMULA AND APPLICATION URBAN DECAY LOFI LIP MOUSSE
Urban Decay describes the formula as a liquid to matte, but I completely disagree, the formula is more of a soft squishy dense powder. It certainly has a mousse-y consistency that is suuuuper pigmented. They swatch like a dream and the formula just glides over the skin and lips ever-so weightlessly.
The Urban Decay Lip Mousse is easily tapped onto the lips for a wash of colour, or built up for something more punchy. This versatility allows you to really cater the look to suit your needs.
RESULTS
Due to the nature of the product, it really can be used in a multitude of ways. By blotting it on, the results were a soft natural stain that lasted all damn day. It did not budge, through eating, drinking, and daily activities. However, I found that when I really built it up to get a bold colour, while it looked incredible, to begin with, the pigment really faded throughout the day.  I ended up looking like I'd only lined my lips by the end of the day – not cute. But, having said that, it is really easy to touch up through the day to extend the wear time. The finish is a velvety matte that honestly feels like you are wearing nothing on the lips.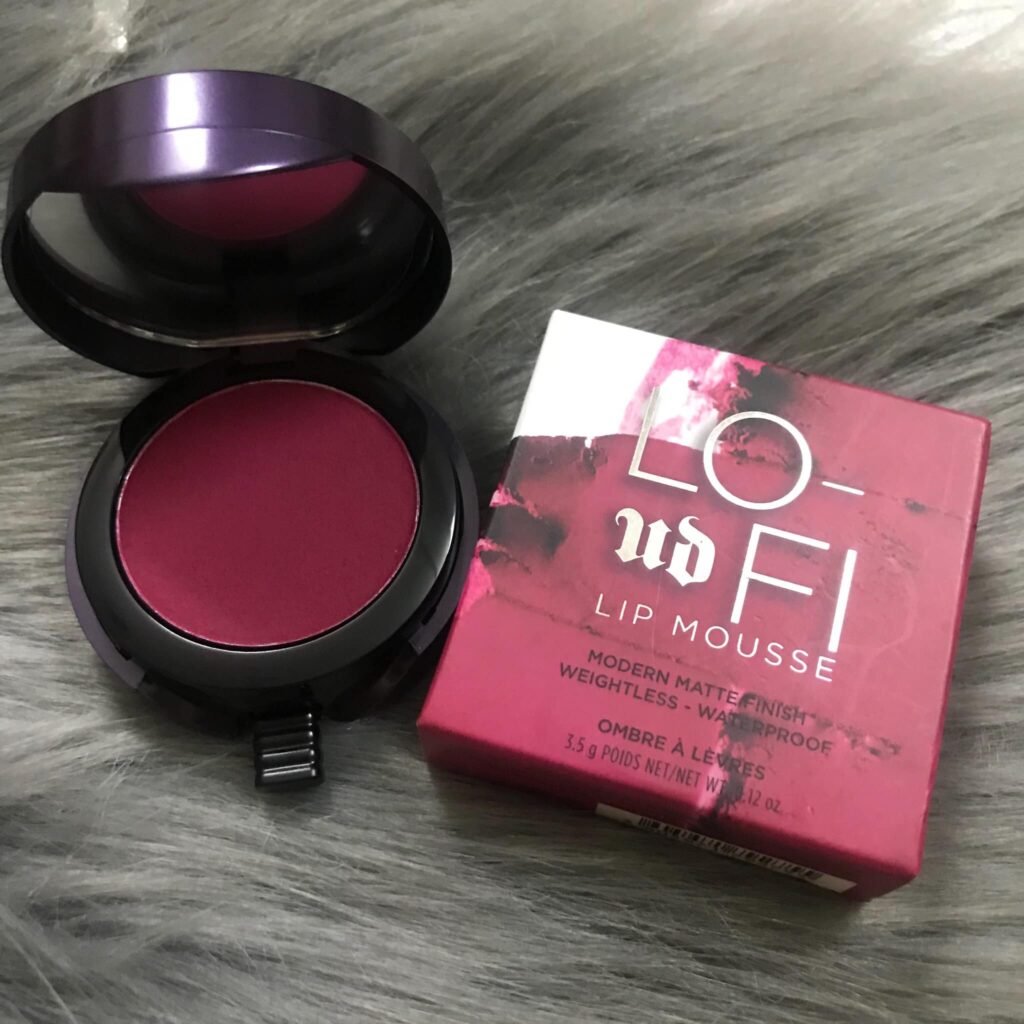 Literally nothing. You can't get more comfortable than that. I also noted that dry lips and these babies do not mix. The pigment will grab hold of any dry bits and emphasise them – so best if you have hydrated lips or wear a gloss on top to disguise.
OVERALL REVIEW THE URBAN DECAY LOFI LIP MOUSSE
I can't name another product that is similar. Urban Decay LoFi Lip Mousse is very unique in both formula and wear. But, I have mixed feelings. I adore using these for a wash of long-lasting weightless colour. They are fuss-free throughout the day, feel like nothing on the lips and look really lovely. However, I don't love them built up. I found that it is a little tricky to get a precise line. They also don't wear off evenly, leaving you with a patchy finish. Although the weightlessness and easy touch-up factors are really positive, they don't quite push it over the line for me.  If I want a punchy, long-lasting lip colour, I'll opt for a liquid Lipstick.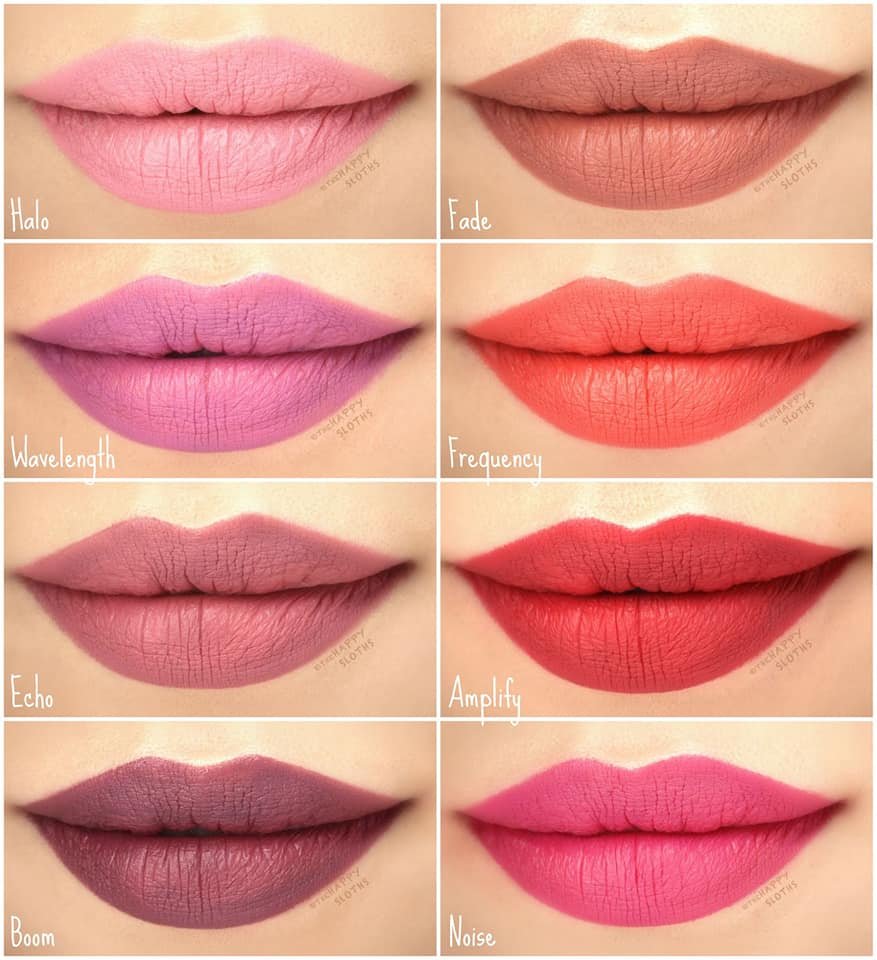 Does this sound like your kind of lip product?
*DISCLAIMER – Although these products were provided for my consideration, all views and opinions are 100% honest and my own. No sponsorship or money has been provided for my review. All discount codes are not affiliated unless specifically stated. All opinions are based purely on my own experiences. I try my hardest to provide my readers with accurate information, but I am not by any means a professional, nor am I an expert. Please do not confuse my opinions with professional advice.