Hi beauties, Have you heard of the Makeup Eraser? Maybe you've seen their pink cloth that claims to remove makeup with just water? I heard a bit of hype around the cloth last year but never got around to trying it. Lucky for me I was gifted one! So does the Makeup Eraser work?
About the Makeup Eraser
First off, it doesn't say how it actually works, ie. what technology is used or if there are chemicals. It's all a bit vague which concerns me.
Retails for $32 AUD from Sephora Australia
Machine washable
 "Reusable and incredibly soft against the skin, the Makeup Eraser is every makeup lover's best friend. All it takes is warm water to wash away the day—even waterproof eyeliner and mascara or stage makeup! Each cloth lasts up to a thousand washes. Its soft, woven polyester blend gets rid of touch makeup without leaving behind residue."
Review Makeup Eraser
First off, make sure to put it in the washing machine before using it.
To use it to remove makeup, first dampen the cloth with warm water.
Using circular motions, start buffing/ wiping the makeup away.
This can also be used to remove eye makeup. I tend to wipe and not tug on the eye area and find that the cloth removes about 80% of eye makeup.
In terms of removing face makeup I would say it's really effective, probably about 90%. It doesn't remove all traces of makeup so I would recommend going in with a second cleanse.
I think the Makeup Eraser is a great alternative to makeup wipes as there's no chemicals that I'm aware of and its more cost effective.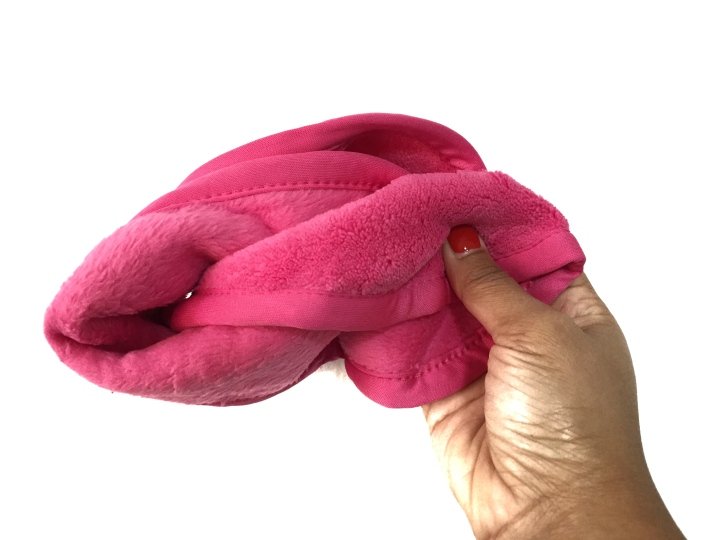 Overall, I was really impressed with the effectiveness of the Makeup Eraser. I don't know what type of magic it contains, but it seriously does a good job! The only down side is, once you use it it's difficult to rinse out the makeup. But other than that it's still works well for a couple of uses before you need to put it in the washing machine. I also think it's well priced at $32! Makeup Eraser is available from Sephora Australia.
Also, Bae think it looks like a cloth that you use for cleaning. I never say lol but totally a LOL moment!
*This product has been provided for reviewing purposes, all views and opinions are 100% honest.
**Disclaimer: All opinions are based on personal experiences, and are not sponsored. rachelbeautystyle is not a make up artist, beauty or skincare specialist and will not be held liable for any recommendations. Therefore try at your own risk.