I bought this Heimish Refresh Water a couple of months when it was on sales at Hermo. I know I shouldn't fall for sales items nowadays but, come on, who can resist this at only about RM38? I always need cleansing water, and I love the brand Heimish so I wouldn't mind grabbing one even though I still have a few bottles of cleansing water left. Now that I've finished using my A'pieu, I know it is time to crack it open.
I always kept two bottles of cleansing water with me, one at home and one in the office. I used the one at home to take off sunscreen, dirt and sebum after a long day at work. I will invest a little bit more on the one that I keep in my office, because I am not gonna use a foaming cleanser afterwards. I have this habit of "cleansing" my skin with a cleansing toner after my lunch, to take off all the dirt and sebum when I am going out for lunch, and to give myself a fresh start in the afternoon.
I was using Primera Micellar 5.5 in the office. I love it so much that I had raved about it before I was even half way through it. Then I thought about giving this Heimish one a try as well. I want to see how it works on my skin, and to see whether my love towards Primera was because of the product, or was it just that my skin was just doing well.
Heimish Refresh Water Overview
Here are my thoughts after spending a full month on Heimish Refresh Water:
Heimish Refresh Water certainly looks minimalist and practical. There isn't much design on the bottle or the box that keeps it. But somehow it still appeals to me.
I like how this comes in 365ml. It is a cute number. Maybe Heimish is trying to say that you should use a cleansing water or makeup removing products all-year long.
Heimish claims that this Refresh Water can clear off dirt and old keratin from the skin. It has mild enzyme ingredients extracted from soybean, as well as AHA and BHA to keep your skin mildly exfoliated and smooth. So, it is more of a dupe of Son & Park Beauty Water in my opinion, than a cleansing water. Cleansing water normally doesn't exfoliate, if you ask me. I love Son & Park Beauty Water so now I am really curious to see what this Refresh Water can offer!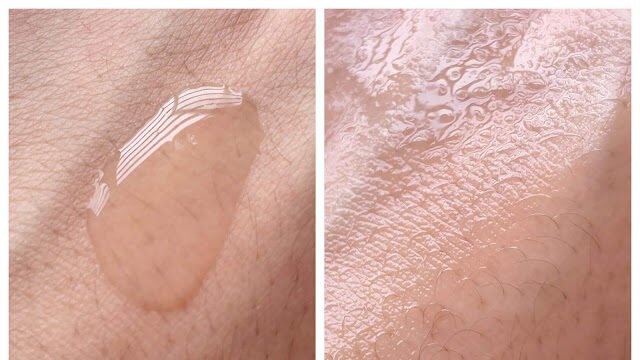 The texture and scent of this highly resembles the Beauty Water. This smells less fragranced, and is less irritating than Beauty Water. However, it is also a bit stickier, and not as hydrating as Beauty Water.
Heimish Refresh Water Ingredients
Water, Butylene Glycol, Propanediol, PEG-7 Caprylic/Capric Glycerides, Pentylene Glycol, Rosa Damascena Flower Water, Citrus Aurantium Dulcis (Orange) Fruit Extract, Xylitol, Citrus Aurantium Dulcis (Orange) Peel Oil, Lavandula Angustifolia (Lavender) Oil, Amyris Balsamifera Bark Oil, Pelargonium Graveolens Flower Oil, Citrus Paradisi (Grapefruit) Peel Oil, Litsea Cubeba Fruit Oil, Eucalyptus Globulus Leaf Oil, Melaleuca Alternifolia (Tea Tree) Leaf Oil, Mentha Arvensis Leaf Oil, Phenoxyethanol, Glycerin, PEG-60 Hydrogenated Castor Oil, Decyl Glucoside, 1,2-Hexanediol, Sodium Chloride, Ethylhexylglycerin, Sodium Citrate, Citric Acid, Octanediol, Ethyl Hexanediol, Centella Asiatica Extract, Boswellia Carterii Oil, Citrus Aurantium Bergamia (Bergamot) Fruit Oil, Juniperus Mexicana Oil, Aloe Barbadensis Leaf Juice, Myristica Fragrans (Nutmeg) Kernel Oil, Tagetes Minuta Flower Oil, Helianthus Annuus (Sunflower) Seed Oil, Moringa Pterygosperma Seed Extract, Lupinus Albus Seed Extract, Origanum Vulgare Flower/Leaf/Stem Extract, Rosmarinus Officinalis (Rosemary) Extract, Thymus Vulgaris (Thyme) Extract, Aesculus Hippocastanum (Horse Chestnut) Bark Extract, Alchemilla Vulgaris Extract, Echinacea Purpurea Extract, Juniperus Communis Fruit Extract, Melissa Officinalis Leaf Extract, Saponaria Officinalis Leaf/Root Extract, Thymus Vulgaris (Thyme) Flower/Leaf Extract, Salicylic Acid, Maltodextrin, Tocopherol, Lavandula Angustifolia (Lavender) Extract
INGREDIENTS ANALYSIS
(CosDNA)
This product offers a beautiful blend of gentle plant oils and extracts. The formulation and such highly resembles that of the Son & Park Beauty Water, with loads of fragrance oils and plant extracts. This uses the same PEG-7 caprylic/capric glycerides as the surfactant or makeup solving ingredients, but in a higher quantity I supposed, so the finish is rather drying and slightly harsher than Son & Park. I won't go into details about the ingredients, as they are highly similar to Son & Park. You could check out my ingredients analysis of Son & Park Beauty Water here.
Review Heimish Refresh Water Performance
I can say that I am a bit disappointed given the beautiful memory I have on the Son & Park Beauty Water. This Heimish one feels rather drying, non-hydrating and not as gentle as the Son & Park Beauty Water. The scent is also not as pleasant for some reasons!
I used Son & Park as cleansing toner in my office, to tone, prep, hydrate, and gently exfoliate my skin, to keep my skin happy for the rest of my days. I can skip toner and go straight to something moisturizing and then sunscreen. But with Heimish, I think rinsing is recommended as it feels kinda drying, and you definitely need to apply a mist or toner thereafter.
Not as good as Son & Park in my opinion, but since I used Son & Park 2 years ago, my opinion could be biased.
Conclusion
I think I can understand why Heimish Refresh Water is retailed at half the price of Son & Park, because it is certainly not a very successful dupe of Son & Park. I would still prefer to go back to Son & Park wherever possible and when necessary, as I like how it feels and smells on my skin. I enjoy Heimish, although not as much as I should, as a refreshing and effective cleansing water, but I am not planning on repurchasing after finish using it.
About

: cleansing water, exfoliant

Properties

: cleansing, softening, refreshing

Best suited for

: normal to oily skin, dull and uneven skin tone

May not suit:

sensitive skin, dry skin
overall impression: ★★★★ (better than most cleansing water)
See you next post: Review: Missha Safe Block Airy Sun Water SPF50+ PA++++