I advised that it is best not to stock up on products as you might not feel like using it after months and months of waiting for other products to finish. The products may be near expiry and that its quality might deteriorate over time. Now this tragedy somehow happens to me again. I bought this Belif White Decoction – Ultimate Brightening Toner when it was FIRST launched, to get that buy RM350-RM50 + 4 miniatures deal, which I deeply regret now. Not only is Belif coming out with better promotions, I also no longer want to use this toner. This has nothing to do with the toner actually, it is just a personal preference that I want to use my Sulwhasoo Snowise Brightening Water, and that I am doing just fine with my IOPE Bio Essence Redox. But I can't, because this Belif toner will expire in another 5 months (now I am on my 2nd month into it, 3 more months to go) if I don't start to use it now.
Lesson learned, never stock up on cosmetic products. Ok, move on.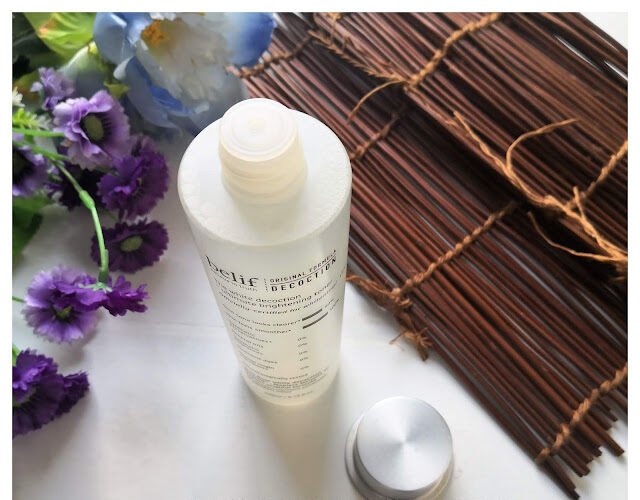 This Belif White Decoction – Ultimate Brightening Toner is a nice toner. It is a reformulated version with renewed decoction technology and better botanical extracts. It also doesn't contain any synthetic preservatives, mineral oils, synthetic fragrances, synthetic dyes, and animal origin ingredients.
The toner claims to make your skin tone clearer (90% women reported seeing this after using it for 2 weeks) and smoother (100% women reported seeing this after using it for 2 weeks) after using. It can hydrate and gently exfoliate your skin using its root white decoction formula to give you a clearer and brighter looking complexion.
How To Use Belif White Decoction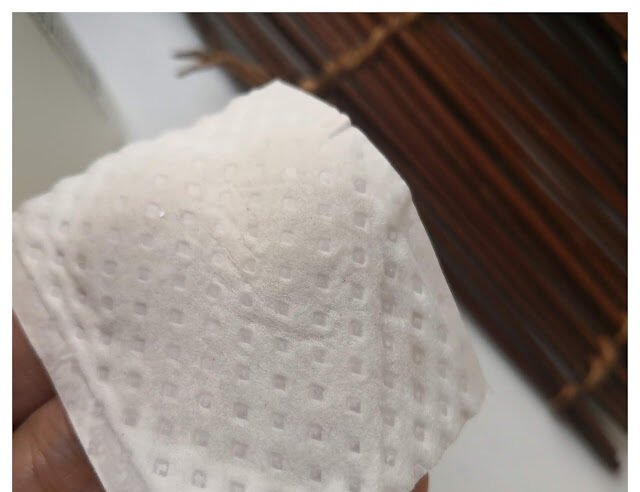 Skincare step: cleanser >> belif toner >> treatment essence >> serum >> moisturizer
normal toning: take a cotton pad and pour some toner onto the pad then swipe it across your face
exfoliating: take a cotton, soak the toner with the pad, then massage it in circular motion to whisk away dead skin cells
lotion mask: take a ½ sponge or cotton pad meant for masking, soak the whole cotton with toner, then apply it onto your face for 2-4 minutes just like normal sheet mask
The toner has a nice consistency. It is a slightly viscous, but still runny, liquid. It has a powdery and lemonic kind of scent. It feels hydrating enough on the skin, but it can be quite sticky too sometimes so I would recommend that you use this on a cotton pad instead of on your bare hand.
Belif White Decoction Ingredients
Main ingredient here is water, alcohol, niacinamide, and some moisturizers. It contains root white decoction formula, which is essentially a combination of herbal roots boiled for hours to extract its essence. There is also some Napiers original (moisturizing and soothing) and skin brightening formulas added here to give you a crystal clear and velvety skin. Honestly, most Belif toners are formulated in this matter, so what matters is the performance and texture, rather than the formula.
Belif White Decoction Performance
Personally, I don't see any skin brightening effect after using this toner. Belif White Decoction feels slightly viscous, and tacky on the skin. It is quite moisturizing, so you won't have to worry about toner with skin brightening effect like this being dry or irritating to the skin. After using it for 2 months now, I honestly did not observe any massive improvement to my skin tone and texture. It is just a nice and slippery toner with skin moisturizing benefit.
CONCLUSION
In short, I can say that I enjoy this toner because Belif White Decoction feels moisturizing and nice on the skin. However, I did not see the skin brightening effect as promised here. It is good to have, but definitely not a must have if you are looking for a toner with visible or long-lasting skin brightening effect. Thanks for reading my review and read more Review: Fleuri Clear Gel Cleanse