These Neogence masks really changed my mind on Neogence masks. Neogence masks used to really itch me out for whatsoever reasons so I am always careful with them. I only bought 2 boxes of Neogence botanical line but even that was shared with my friends. Although the Neogence Verbena Brightening Mask still itches me out like all other Neogence masks, but I am surprisingly in love with the Centella one!
The Neogence masks are packed in these simple botanical designed pockets. Inside, you have these soft sheet made of silky and elastic fabric. It also has a mild and pleasant floral scent that I enjoy. It is so gentle that my friend who is allergic to many sheet masks love these!
There are two flavours that I am getting from Neogence:
Review Centella Renewing Mask
This is the one that caught me with surprise! It has a subtle floral scent. The fabric is so soft and fitting that my face feels smooth and silky the next day after wearing. I love how it hydrates my skin really well, leaving it soft and smooth. And it is also really gentle so will be great for days when you get PMS, sun burn or sensitive reactions.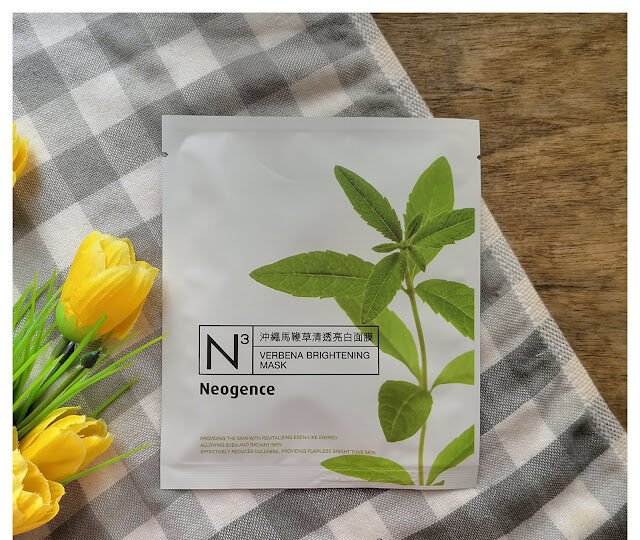 Review Neogence Verbena Brightening Mask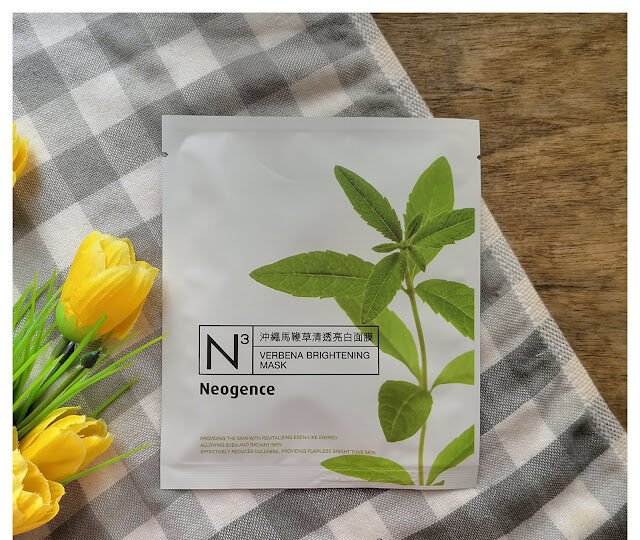 These verbena masks, on the other hand, was less satisfying. It stings just like all other Neogence masks. The whole process is not comfortable at all. So I didn't quite enjoy wearing this mask. I didn't notice any skin brightening effect either. Not something that I will repurchase.
CONCLUSION
Although I really really love Neogence Centella Renewing Mask, but I think I am still not gonna repurchase anymore Neogence masks, as most Neogence that I have tried irritated my skin. The effect, is also more or less the same as other Taiwanese sheet masks. If I were to repurchase, it has to be only the Centella Renewing one.
Thanks for reading my review about Neogence Verbena Brightening Mask and read more my review Paris Riche Le Smoky Eye Couture.