Don't we all hate sunscreen that is rich and sticky, and are reluctant to put it on our faces although we know how important sunscreen is to us? Missha did a breakthrough this time to introduce us the Missha Safe Block Airy Sun Water SPF50+ that can also function as a primer. It is essentially the first sun water that is brought to my attention when I was window shopping on Gmarket website. Intrigued, I decided to give it a try.
Missha Safe Block Airy Sun Water SPF50+ PA++++ Overview
The product comes in a 100ml plastic bottle with a twist-opened cap. The sunscreen is a very lightweight liquid with a baby-powder scent to it. Normally, I will use it at the last step of my skincare routine. Just pour roughly 50 cents amount onto your palm and gently pat it onto your face. Repeat this twice for better coverage. This sun water also contains sebum-cut pink powder calamine that will cool and soothe your skin while reducing sebum production.
Missha Safe Block Airy Sun Water SPF50+ PA++++ Ingredients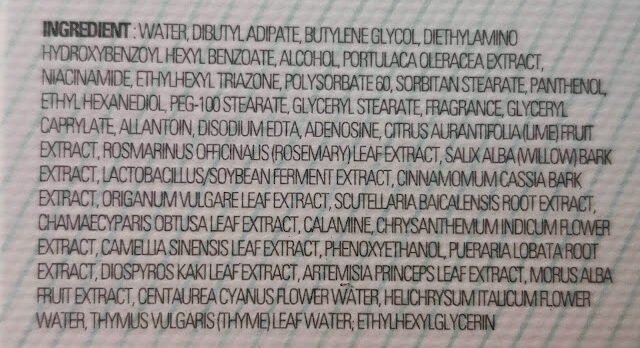 INGREDIENTS ANALYSIS
There are two UV filters in here, namely uvinul A plus and uvinul T 150. Uvinul A plus offers UVA protection with a maximum of 354nm. It is more stable than avobenzone. Although it is not approved for use in USA, it is widely available in Europe and Asia. Uvinul T 150, on the other hand, is a UVB filter. It is not as commonly available as other UVB filter though and is not FDA approved.
On top of that, this sunscreen is loaded with antioxidants and botanical extracts like allantoin, green purslane extract, niacinamide, white willow bark extract, rosemary leaf extract, calamine, green tea extract and so on. Among which, niacinamide and white willow bark are helpful when it comes to reducing the formation of dark spots on the skin.
Missha Safe Block Airy Sun Water SPF50+ PA++++
Performance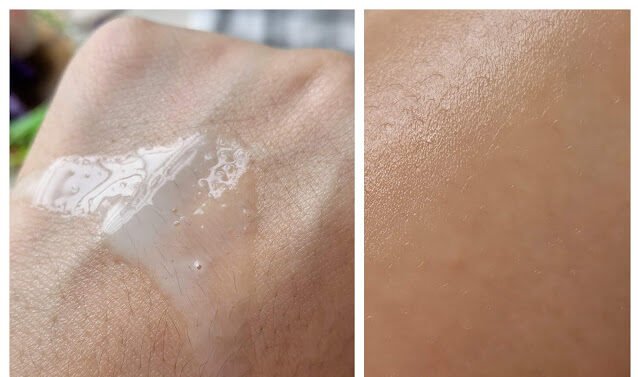 Since Missha Safe Block Airy Sun Water SPF50+ PA++++ only contains two UV filters, it doesn't give me a lot of confidence to wear it when I have outdoor activities. And if I were to layer it with another sunscreen, it would have defeated the purpose of wearing this sun water, as my goal is to escape from sunscreen that is sticky and uncomfortable. Sure, this sun water is more comfortable and less sticky compared to conventional sunscreen, but it compromises that by offering a less broad-spectrum protection too.
Conclusion
I think it is unlikely that I will repurchase after I finish using this sun water. Although I really enjoy its lightweight texture, but its sun protection is less promising compared to other sunscreens. This is more like a watery primer with UV filters, but it is not sufficient to function as a sunscreen in solo. It really depends on your skincare goal if you ask me whether I would recommend this. Yes, if you will be using this for indoor activities only and will put on another layer of sunscreen. No if you want a sunscreen that can offer full coverage.
Hope you find this review helpful! That's all for now, see you guys in my next post "Review: Missha All Around Safe Block Essence Sun SPF45 PA+++"