Do you like to save a special scent for a time you think it's more suited? I know, that sounds ridiculous. It's something I never would have imagined I would do but when I first smelt L'Occitane Verbena Shower Gel I knew it was a perfect Spring/Summer scent for me.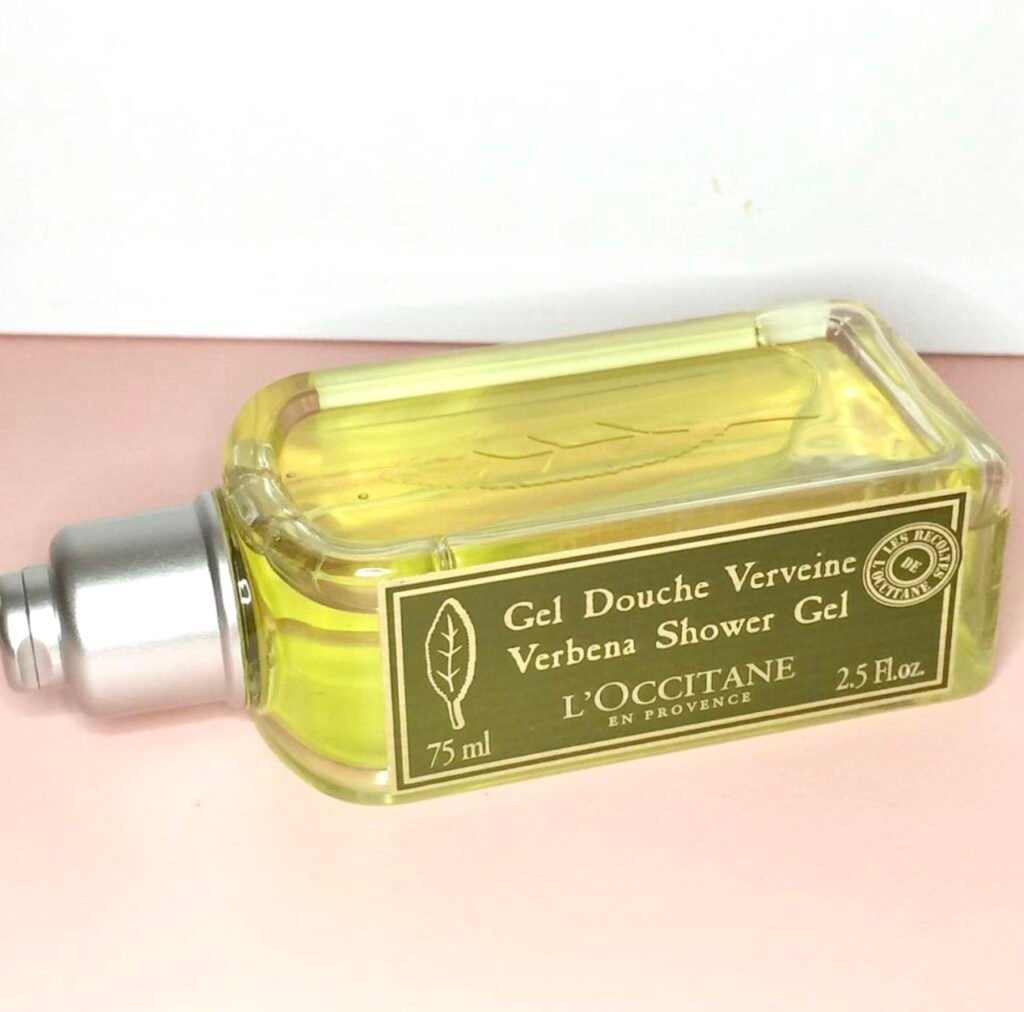 I'm not much of a florals and flowers girl, so the sweet, fresh, citrusy scent was exactly what I wanted during Spring. That meant I had to stash away this product until just recently but now having used it for a couple of months I can definitely say the wait was worth it and the scent is just as I had hoped. So how did it perform as a shower gel? Let me tell you! 
My experience with L'Occitane – Verbena Shower Gel
The extra-tough plastic bottle is shaped with a leaf on the front and back. From afar the bottle looks like glass and it holds up really well even when you leave it to get messy in the shower. I love L'Occitane packaging for this reason, it always looks classy.
Something I hate about L'Occitane shower gels and any of the products in this bottle packaging is the lid/cap. The silver cap is small and plugs closed very well. The tight closure of the cap is great because you know your product won't spill or get contaminated but opening it in the shower, with wet hands, is just about impossible. There isn't much of a groove to allow your finger to lever the lid open. On a number of occasions, I've had to use my teeth, and that really hurts so I don't suggest doing that!

The shower gel lathers up to a lovely, soft foam.

The scent comes flowing out when you first open the bottle but as I squeeze it onto a sponge it starts to capture me. When using the shower gel it feels like I'm bathing in cleanliness. Soft, foamy, citrusy cleanliness.

My skin doesn't feel dry immediately after using and it doesn't cause any flare-ups of my itchy skin.
What L'Occitane say ….
L'OCCITANE Verbena Shower Gel is a refreshing and crisp shower gel formulated for both men and women. It features notes of verbena, orange, geranium, lemon tree and natural mint extract. Suitable for sensitive skin.