Are you looking for the Best Essential Oils for Wrinkles? We give you the top essential oils for wrinkles for younger and unblemished skin.
Growing older is inevitable. The aging process is irreversible and brings with it some significant changes to the body. Some of the easily notable changes that occur due to aging include the gradual loss of skin elasticity, which leads to the emergence of skin wrinkles.
The rate at which skin aging takes place varies from one individual to another, based on various factors. Diet, individual habits, stress, sun exposure, pollution and lifestyle traits are some of these factors.
Nowadays, people are constantly looking for ways they can slow down the aging process. Women make a larger percentage of those seeking solutions to skin wrinkles. They are always looking for ways to look younger and reduce the effects of aging especially on their skin.
Effects Of Aging On The Skin
The aging process tends to reduce skin elasticity with time. This is due to the loss of collagen and elastin, which are mainly responsible for keeping the skin firm. This results in:
Thinning of the skin epidermis, making the skin more transparent
Roughness of the skin
Easy bruising of skin
Loosening of the skin
Fragility of the skin
Developing of skin lesions
Aging also reduces the amount of fat found beneath the skin, causing the skin to become loose. The loss of bone cartilage due to aging causes the nose tip to droop further and accentuate the nasal bone structure.
Essential Oils For Wrinkles
One way of naturally reducing skin wrinkles is the use of essential oils. Essential oils occur naturally and are extracted from various plants through distillation. They are naturally occurring and therefore there is little concern about consequent allergies and reactions. Some of the best essential oils for wrinkles include:
Jojoba Oil
Pomegranate Seed Oil
Myrrh Oil
Frankincense Oil
Lavender Oil
Sandalwood Oil
Neroli Oil
Clary Sage Oil
Grape Seed Oil
Geranium Oil
Jojoba Oil
The hydrating nature of jojoba oil makes it an ideal essential oil for wrinkles. Beneficial ingredients in Jojoba Oil include Zinc, Chromium, Silicon, Copper, Vitamin E and Vitamin B complex. Its 82% iodine content gives it its healing powers and makes it one of the most iodine-rich essential oils in existence.
Skin irritations and dry, scaly patches can be soothed with jojoba oil, which is an emollient that hydrates and moisturizes the skin. The upper layer of the skin sometimes loses moisture, and this may cause dry skin.
Jojoba oil applied on the skin traps the water in the skin and reduces this water loss. It moisturizes skin and hair after the body becomes impaired to hydrate them due to aging.
Its non-comedogenic nature does not allow it to clog skin pores. Antioxidants in jojoba oil slow down the aging process, and soothe wrinkles and fine lines. This is one of the most dynamic and effective essential oils for wrinkles available.​
Pomegranate Seed Oil
Pomegranate seed oil is a potent ingredient used in treating skin cancer naturally. The bioflavonoids in pomegranates, which give them their characteristic dark red color, have qualities which help protect skin from damage by the sun. This makes pomegranate seed oil a natural sunblock/sunscreen.
Myrrh Oil
Smoothing out of facial wrinkles can be done using essential oils for facial wrinkles like myrrh oil. Its antifungal and antibacterial properties make it ideal as an essential oil for face wrinkles.
Frankincense Oil
Frankincense oil has the ability to make skin stronger, enhance its elasticity and improve a person's general appearance as one ages. The astringent properties of frankincense oil make it ideal for improving the appearance of skin wrinkles. You can obtain a natural skin lift and tone by mixing six drops of the oil with an ounce of unscented oil like Jojoba.
Lavender Oil
Lavender oil is probably the essential oil that tops the list with regard to healing the skin. Burns, cuts, bruises and sunburns can be treated very effectively using lavender oil.
Apart from the healing properties of lavender oil, lavender oil has the ability to reduce age spots significantly. This can be achieved when it is mixed with frankincense oil and applied early in the morning and right before heading to bed in the evening.
Sandalwood Oil
Skin that has already dried out can be softened using sandalwood oil. It is also good for straightening stubborn fine lines around the eyes.
Neroli Oil
Skin that has already dried out can be softened using sandalwood oil. It is also good for straightening stubborn fine lines around the eyes.
Clary Sage Oil
Antiseptic and antibacterial properties of clary sage oil enable balanced production of sebum for tightening skin pores. As a result, skin tone and texture improves. This improvement results in the skin becoming firmer and reduces facial wrinkles.
Grape Seed Oil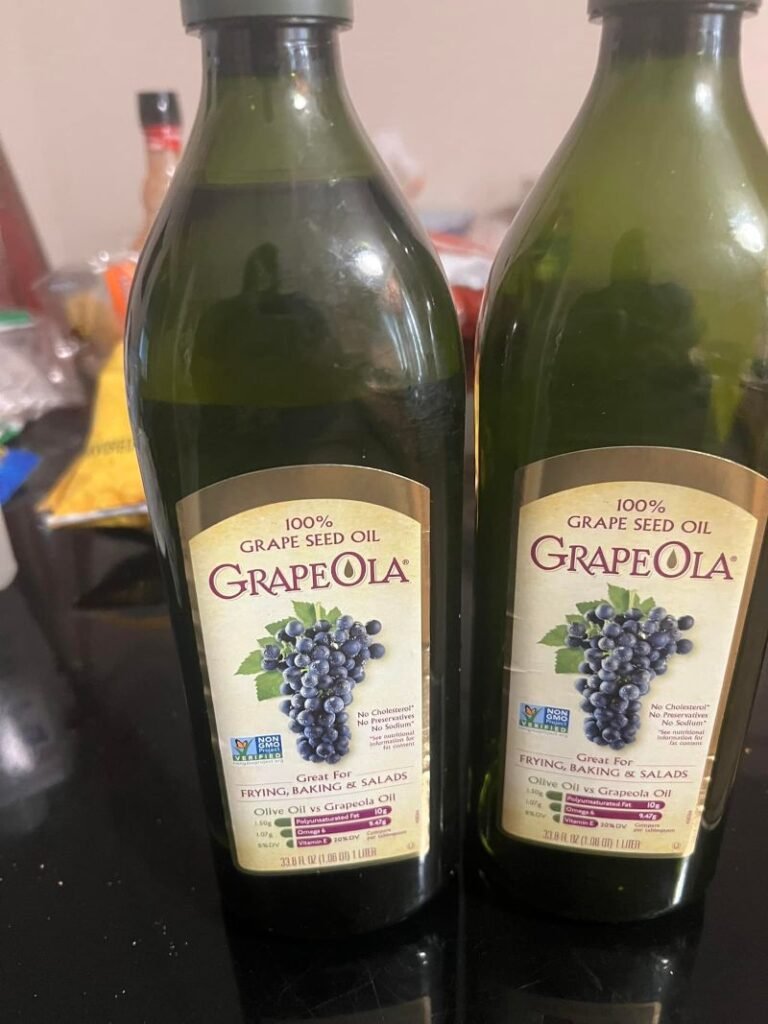 Grape Seed oil is one of the most effective essential oils for face wrinkles. This is due to proanthocyanidins which attach to collagen and help in repairing skin damage from harmful toxins. The abundance of Vitamin E in Grape Seed Oil enable it to slow down aging effects.
Geranium Oil
The versatility of Geranium oil makes it possible to use on any skin type. Blood circulation and skin elasticity greatly improves with consistent application of the oil. It can be used together with massage oil. It is also an essential oil for eyes wrinkles that helps retain moisture and consequently reduces the sagging of skin around the eyes.
Click Here for Best Price
Other Benefits Of Essential oils
Jojoba oil is an essential oil containing high amounts of iodine. This means that it has the ability to fight bacteria, quicken the healing of the skin and reduce the occurrence of skin breakages.
Research has also established the ability of Jojoba Oil to reduce skin lesions. Jojoba oil also mimics the features of the sebum secreted by skin glands to keep skin supple and hair dandruff-free, making it one of the best essential oils for hair.
Frankincense oil is ideal for even skin toning and it refines uneven skin color. Its powerful astringent qualities enable it to improve the appearance of skin pores and to reduce blemishes due to acne. Dry and cracked skin can also be mitigated using this essential oil.
The healing properties of lavender oil make it effective for treating burns, skin conditions, bruises and cuts. It triggers the production of three most powerful antioxidants to fight free radicals that may cause your skin, immune system and entire body immense damage. Just 10 drops of lavender oil mixed with an ounce of aloe vera oil will treat sunburns, restore dry skin and heal minor skin injuries. This is one of the best essential oils for skin available in the market today.
Conclusion
In conclusion, aging is an irreversible process that every person must go through. However, how fast one ages is determined by various factors like sun exposure, lifestyle habits, stress and diet. The effects of aging can be controlled using natural methods like the use of essential oils.
Essential oils can be a very effective way of slowing down the aging effects naturally. Some essential oils hydrate the skin and make it soft and supple, and they greatly reduce the occurrence of dry skin. Other oils contain healing properties that restore skin cells.
Facial wrinkles are a major area of concern for many people seeking remedies to the aging effects. Some essential oils like sandalwood oil, neroli oil and myrrh oil are a few of the essential oils that deal effectively with facial wrinkles.
When looking for the best oil for aging skin, it is also important to check for any possibilities of allergic reactions before use. A small amount of the product can be tested on a small part of the skin first before commencing use.