Sunscreen is a very important skincare step. All morning routine should always end with a sunscreen to keep your skin protected from UV damage, in addition to toner and moisturizer. In fact, I elaborated about the importance of sunscreen in my previous reviews here. A good sunscreen should have at least SPF30 and PA+++ for wider protection. Sometimes sunscreen is formulated with colour-correcting and concealing properties to cater for different needs.
In today's review, I'm gonna share two types of sunscreen with additional benefits or properties for different consumer needs:
Review Belif UV Protector Multi Sunscreen SPF 50+ PA++++
Review Belif UV Protecter Almighty Sun Stick SPF 50+ PA++++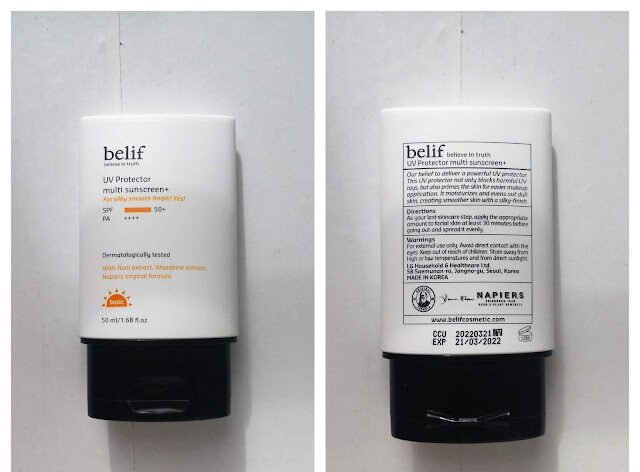 This is basically a sunscreen + concealer + foundation that can handle most of your daily essentials! It has a SPF50+ and PA++++ to shield you from all UV damages.
The Belif UV Protector Multi Sunscreen has a silky and smooth watery lotion texture with a natural beige tint, which allows it to double up as foundation and concealer. Once applied, it will leave a nice dewy glow on your skin. You will still need a concealer for better coverage for dark eyes circle and pigmentation though, but the finishing of this sunscreen foundation is quite natural. It sinks into the skin seamlessly without leaving any clumps or greasiness like ordinary sunscreen, leaving behind a nice foundation-like scent. The sunscreen is also water-resistant and sweat resistant so you can wear it to the beach and use it for most outdoor activities.
Belif is also great for sensitive skin as it is formulated with mineral oil, animal derived ingredients, synthetic fragrances, tar, and synthetic preservatives. So far none of my friends who use Belif told me they have allergic reactions from it.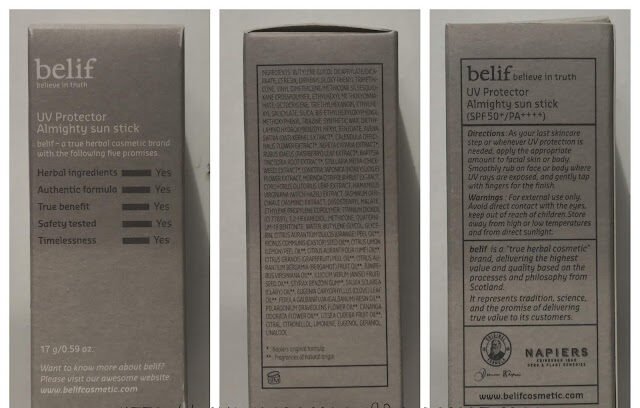 Review Belif UV Protector Almighty Sun Stick SPF 50+ PA++++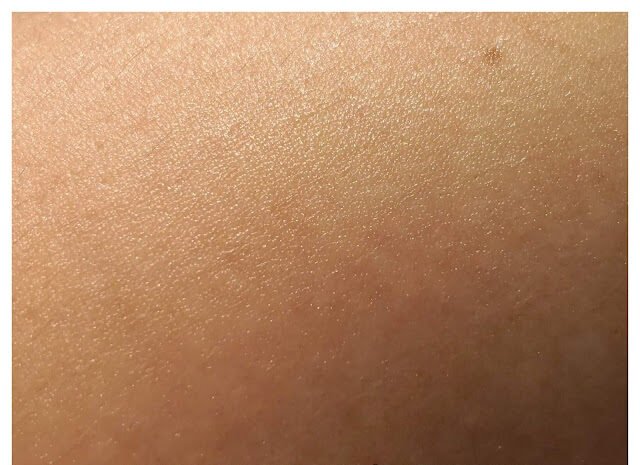 This stick type sunscreen is formulated with porous sebum care powder for a matte and smooth finish, which makes it perfect for oily and
combination skin
.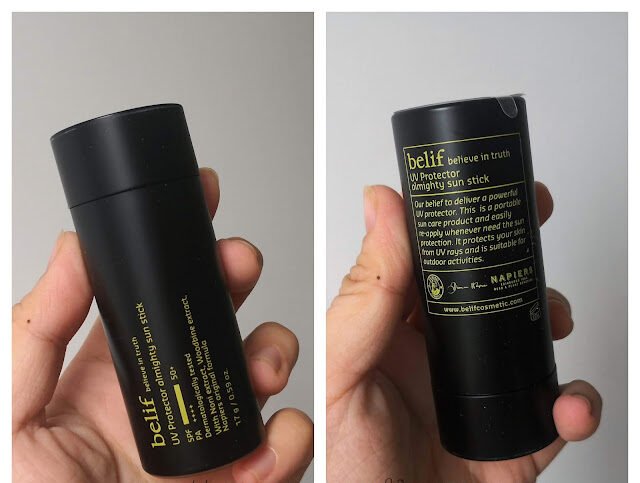 Usually, I use this in the afternoon, after coming back from lunch or if I am outside and has no access to washroom. It is convenient, quick and easy to use. It can also function as a mini makeup mirror for you to correct any makeup flaws.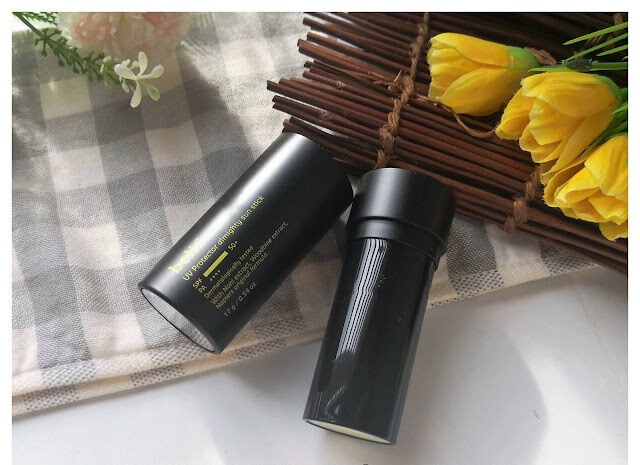 This is more of a sunscreen "corrector" for me. I usually carry this around in my bag when I am outside for lunch or when I am in the shopping mall with no access to makeup removing wipes. I just glide the balm along my chin, forehead and cheek to "add on" to my sunscreen. I will use a clean tissue to wipe the sun stick each time after using it to keep it clean and free from bacterial infection.
You guys know I venture into sunscreen a lot. I have tried at least 40 different types of sunscreen with different texture, properties and scent, from low-end to middle-end range, so I have an overall idea about what a sunscreen should ideally be like.
These two sunscreen+, in my opinion, are great to cater your basic sunscreen needs. They are formulated with nice ingredients, free of synthetic fragrances and preservatives, with a SPF50+ and PA++++.
The Belif UV Protector Multi Sunscreen functions as a nice foundation + concealer + sunscreen with its noni extract, woodbine extract and Napiers original formula. It can also tone up your skin and increase your skin's radiance.
The UV Protecter Almighty Sun Stick, on the other hand, suits those with oily to combination skin the most. However, since it is so portable and convenient, you can also carry it in your bag and use it to touch up your sunscreen or makeup as and when needed. And its sebum reducing properties also make it a great little secret to reduce shine whenever you are carrying out outdoor activities.
I notice that I use the Multi Sunscreen+ with wet sponge for meetings and formal events. As for the Almighty Sun Stick, I use it the most when I am at shopping mall or during travelling. They are both great sunscreens for different skin needs hence choose according to your need!