Drunk Elephant has a huge cult following when it comes to skincare, but never before have they offered anything from the colour cosmetics realm…until now. Introducing D-Bronzi Anti-Pollution Sunshine Serum. Not quite a bronzer and not completely a serum, Drunk Elephant bronzing drops merges both colour and skincare together to create something a little bit spesh.
Let's break it down and see what this product is all about.
WHAT IS THE DE D-BRONZI ANTI-POLLUTION SUNSHINE SERUM?
Enriched with omega-rich virgin marula and black currant seed oil, as well as vitamin F, this powerful serum supports the healthy barrier function of the skin
A concentrated mix of protective antioxidants boost defence against pollution and environmental stressors
The beautiful glow which is universally flattering on every complexion
Raw, unrefined cocoa powder adds good-for-skin polyphenols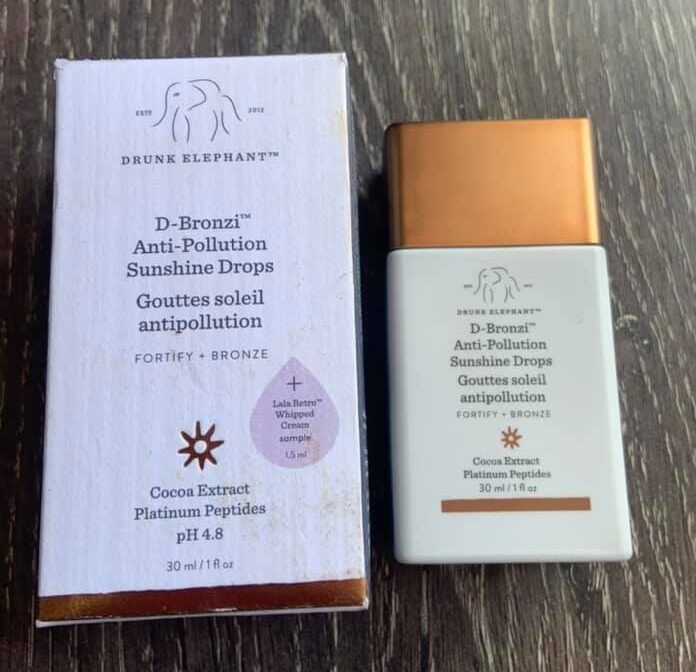 HOW DOES DRUNK ELEPHANT BRONZING DROPS  PERFORM?
Housed in a squeezy tube with a pump, D-Bronzi is super easy to add to your base product and customize the shade you want to achieve.  The colour is gooooorgeous. Very bronze. Much glow.  The formula is similar to a light gel but way too concentrated to be used alone. The consistency of your oil/moisturiser/sunscreen/foundation isn't altered, but the shade is subtly deepened.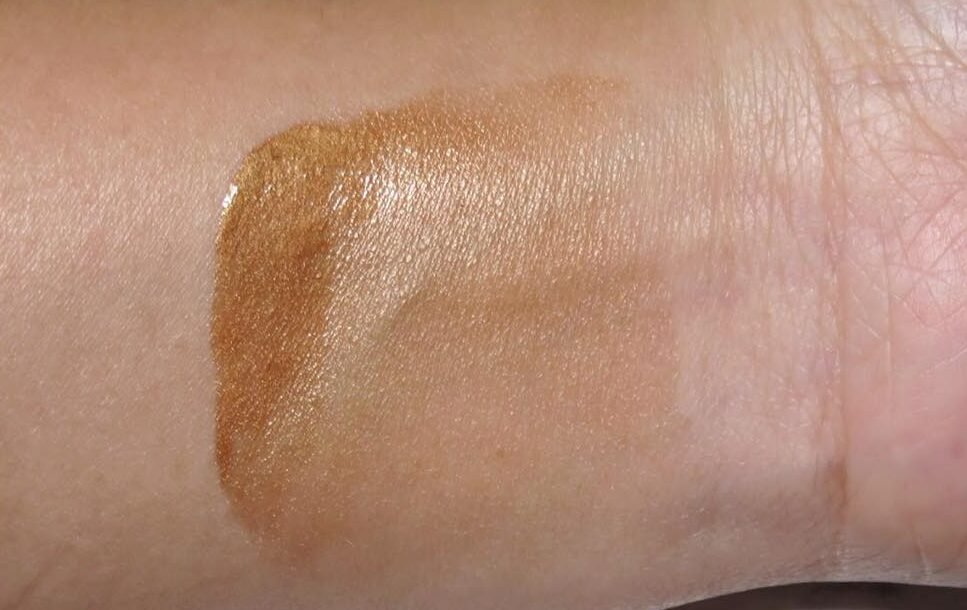 Once applied my skin is noticeably more glowy. Not in the sweaty beast kinda way, but more like you've spent the last week frolicking on the beaches of Fiji. I was concerned that my face would look a little bit like a disco ball due to the amount of shimmer in the product, but that's definitely not the case. The result is fresh, healthy, lit-from-within skin.
The wear-time and results are definitely dependent upon what carrier you mix D-Bronzi into. Having experimented a fair bit, I can confidently say it looks the best in an oil-based product. It spreads effortlessly across the skin and makes the skin look heavenly. But, being an oily skinned lass, oils can sometimes be a little heavy on the skin, especially as the day wears on.  D-Bronzi still works well when mixed in with any base products and. for me personally, it performs best with a light moisturiser.  The only time I felt like it let me down, was when it was mixed in with a foundation. The bronzing effect was mostly lost and I feel the appeal of the product vanishes too.
OVERALL THOUGHTS REVIEW DRUNK ELEPHANT BRONZING DROPS  PERFORM
At first, I thought this product was kind of redundant. But man, was I wrong! I love that you can add it to almost any base product that you'd usually use, to not only add a beautiful bronzy glow but also protect your skin from all those nasty little free radicals. In addition, I think you'll love it if you wear minimal or no makeup during the day to add that something extra to your complexion. However, I feel that it loses its 'glow' once added to the foundation.
Do you need it? No, you don't need it. It is not absolutely necessary. But, having said that, if you are passionate about nourishing your skin (if your not, you really should be) then this little bronzing beauty deserves a place in your collection. It is perfect to warm up your complexion, add some glow and protect your skin. If only it contained some SPF to really make it an all-in-one miracle product, but alas, it isn't too difficult to mix it in with my sunscreen to make my little mug fully protected.  I will be wearing this all summer long, if not all year long.
What are your thoughts on D-Bronzi? Is it going to find a home in your collection?
Read more: Rimmel London – Match Perfection Foundation | Review, Photos